In today's competitive business world, it's crucial to stay ahead of your competitors. Comparing your company's products and services with your competitors can be beneficial for your business to determine how well you are performing. There are plenty of options available in the market that can give you an idea of your competitor's strategy, but choosing among all these can be a hassle. So, we have come up with a list of five amazing competitor analysis tools that you can use to understand your competitors better.
Best Competitors Analysis Tools
Video By @BeProductiveOfficial
Shulex VOC is an AI-driven platform that allows you to quickly and accurately analyze competitor products. With Shulex VOC, you can obtain detailed insights into customer sentiment and identify customer concerns, complaints, and expectations.
You can also analyze the pros and cons of your products and those of your competitor products, helping you to make informed decisions and stay ahead of the competition. The platform is incredibly easy to use.
It requires no coding knowledge or technical expertise and features a dashboard that shows you all the insights at a glance. You can quickly analyze competitor products in no time. It's also highly scalable, so it can grow with your business as it expands.
With Shulex VOC, you can analysis competitor products in depth, and can easily stay ahead of the competition and keep a pulse on your customers' sentiments. It's the best way to ensure your products meet expectations and that your customers are happy with the service they're receiving.
Moreover, Shulex VOC helps Amazon sellers track customer sentiment over time and provides valuable insights into the customer experience. You can also use the insights to measure customer satisfaction with products and competitor products and identify areas where your products and services can be improved.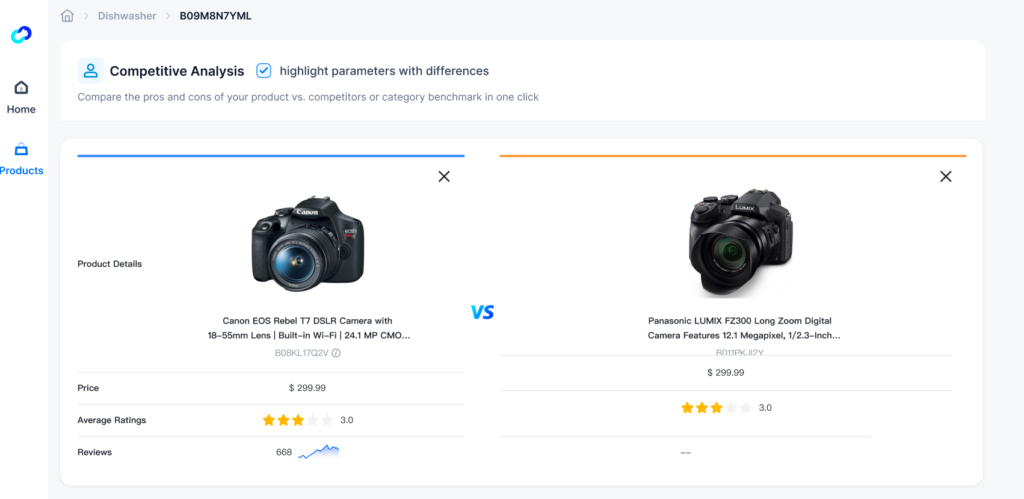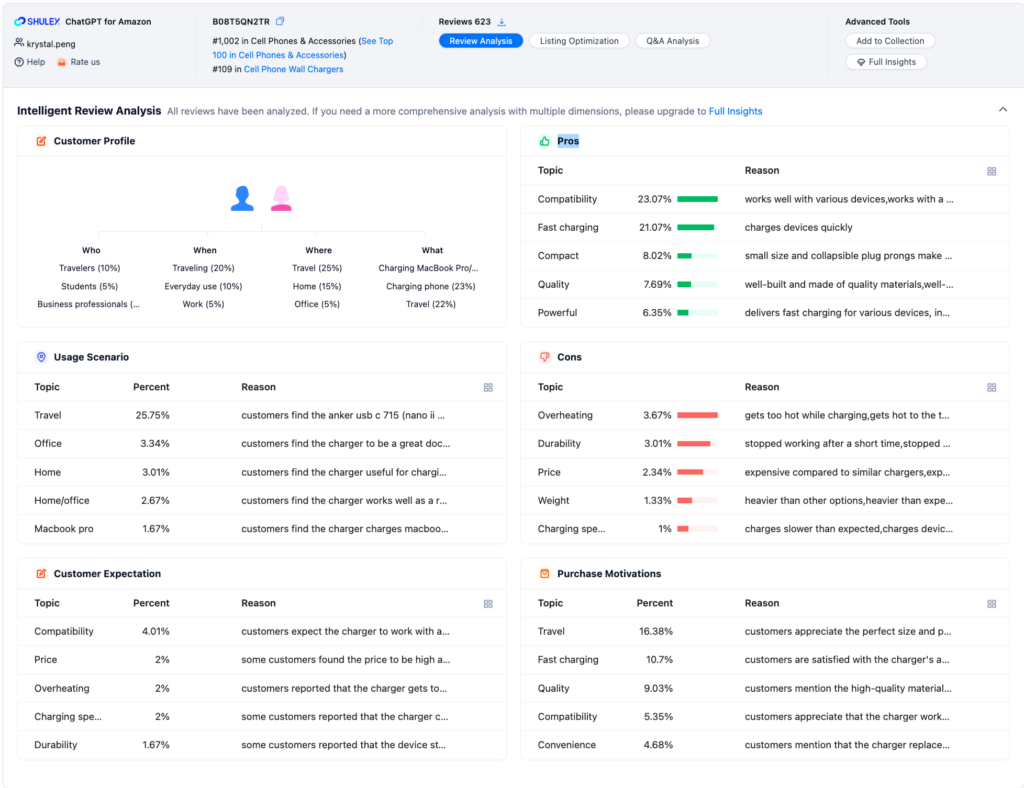 First on our list, we have Similar Web. Similar Web is an ultimate digital marketing intelligence tool that provides a complete overview of your industry competitors and customers. Just by putting the URL of a company, you can get a traffic overview of your competitors. This tool not only helps you to research your competitor but also allows you to compare those data with yours. From the traffic overview section, you can get an analysis of your competitor's website performance and progress based on the total visits, bounce rates, and many more. Moreover, it also gives you an idea of country-based traffic and traffic sources as well. Apart from all this, the top referring site data and social media network data of your competitors come in handy to understand using which site you can generate more traffic.
Next, we have Social Blade, an integrated social media analysis tool that can analyze your competitors' social media accounts for you. This tool supports platforms like YouTube, Facebook, Instagram, Twitch, Twitter, and many more to track your competitor's social media statistics. All you need to do is type the username on the search bar, and all data regarding your competitor's account will pop in front of your eyes. With its advanced technology, it can provide you with your competitor's followers, subscriber counts, estimated earnings, and more along with day by day followers. It can also offer a live follower count of your competitors. Moreover, you can compare your Twitch, Twitter, or YouTube channels with your competitors for better understanding. Even though you can get all this analysis for free, you can also purchase a premium membership for faster and more premium data.
Third on our list, we have SEMrush, an all-in-one marketing toolkit using which you can conduct SEO analysis on your own or competitors' websites. This all-inclusive marketing toolkit with its various tools and reports helps you to solve marketing challenges like online visibility of your business, content marketing, market research, advertising, and many more. By accessing SEO, advertising, and content creation tools, you can be in the top spot in search results. With a free account, you can use many of these tools, but with limitations in some projects, keyword tracking, and many more. But the paid plan allows you to discover all the available tools with additional advantages. Moreover, you can downgrade, upgrade, or unsubscribe anytime you want.
Fourth on our list, we have Spyfu, a keyword research and competitive intelligence tool that helps you to analyze your competitors' websites easily. With this tool, you can get in-depth information about keywords used on your competitors' websites. Furthermore, it allows you to explore the data on the keywords that your big competitors have already purchased and sponsored. Using it, you can also see all the backlinks and information your competitors have that can outrank you. This can help you build your strategy based on that. You can use this tool even without signing up, but creating an account gives you access to more websites. It offers three paid plans: basic, Pro, and team, and each plan offers a 30-day free trial.
Last on this list, we have Built With, a technology identifier tool that can give you an idea about your competitor's go-to texts and tools. Basically, using this tool, you can identify what your competitor is using for their business and also their marketing Tech stack. Along with your competitor's technology profiles, it also provides a detailed lookup at those Technologies. You can even find out which Tech they stopped using and which are free and established. Basically, this tool helps you choose and adopt the best technologies that can benefit your business based on your competitors' profiles. With a free account, you can access unlimited searches for your competitors' technology profiles and 10 detailed lookups as well. You can also upgrade to an advanced plan for additional detailed lookup and features as well.
So, that was all about the five amazing competitor analysis tools. By using these tools, you can stay ahead of your competitors and make informed decisions about your business strategies. Thanks for reading!
- End -