Gone are the days, when we used to list down the products before stepping out for shopping. It enables people to remember the names of all the products and recall them whenever needed.
With the changing time, as eCommerce websites and online shopping has taken place Amazon has become a global leader. This is an online platform where customers can enjoy numerous benefits with online shopping.
This article will help users understand the importance of Amazon Wish List, its features, creating wish lists, and more.
 
Table of Content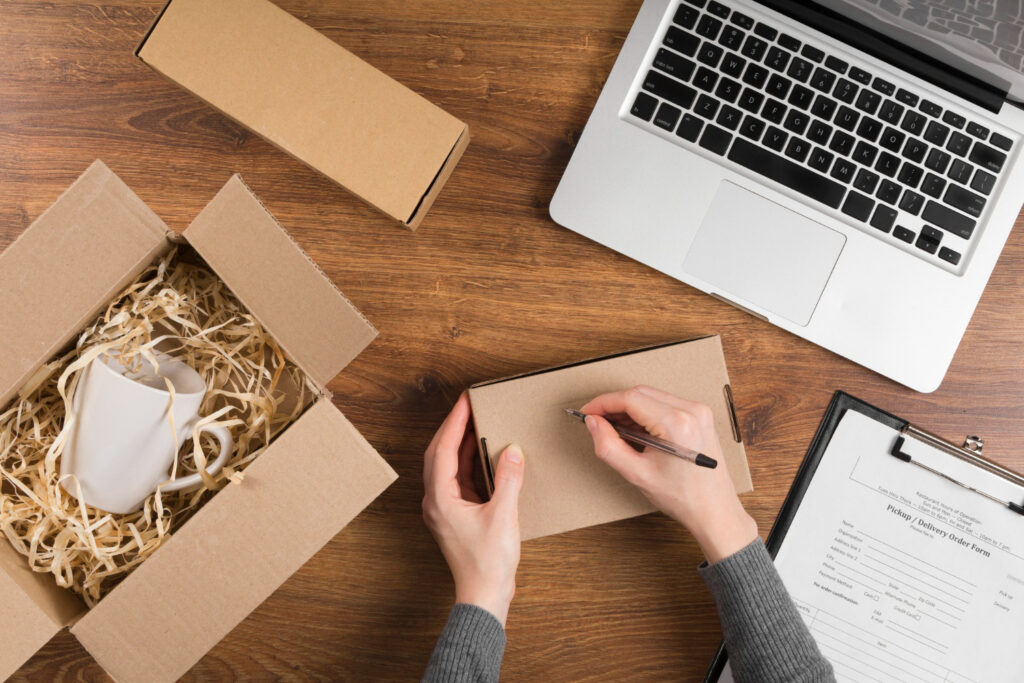 Amazon Wish List is a very convenient and powerful feature that enables users to compile a list of items they want. The products could be for special occasions, gifts, or personal use.
An Amazon Wish List is a feature provided by Amazon, the popular online retail platform. It allows users to create a personalized list of items they desire, which can include products available for purchase on Amazon, as well as items from other websites.
Customers can use Amazon's wish list for many purposes:
Shopping for yourself
The wish list helps to keep track of products that a customer wants for the future. It acts as a very convenient way to bookmark items of interest.
Gift Ideas
Wish lists can also be used to compile gift ideas for customer's special occasions such as holidays, birthdays, baby showers, or weddings. Also, customers can share their wish list with family or friends to make it easier for them to choose the best.
Group Collaboration
There is one more prominent feature, multiple users can easily collaborate on a shared wish list, making it useful for families, teams, or clubs. Everyone involved can add and view items, which can be especially handy when planning events or projects.
Charitable Giving
The best part is there are some users who Amazon Wish Lists to support charities. They create lists of items that organizations or individuals in need require, and then people can purchase and donate those items directly.
A customer can check only their wish list. Below we have mentioned the steps that are used to easily access Amazon wish lists.
Open Amazon app
On the extreme bottom of the app, click on the three lines option
Now click on the list tab
Amazon Wish Lists is a valuable tool for Amazon sellers to increase visibility, understand customer preferences, enhance customer engagement, and promote products. How? Well, this section will develop your understanding regarding the same.
Product Promotion
Once a customer adds a specific product to the wish list, sellers can work on making their product more appealing, which may lead to increased visibility and sales.
Market Research
Sellers can gain some insights about customers by viewing the products and brands that are in high demand. This information is very helpful for market research.
Sales and Discounts
The seller can offer special promotions and discounts to the customers who have added specific items to their wish list. This will encourage potential buyers to make a purchase, especially at the time of sale.
Product Launch
When launching a new product, sellers can generate interest and anticipation by sharing it on social media, in emails, or through advertising and encouraging customers to add it to their wish lists.
Gift-Giving Opportunities
Sellers can benefit from wish lists during gift-giving seasons like holidays. Customers often share their wish lists with friends and family, making it more likely that their products will be purchased as gifts.
Enhanced Customer Engagement
Sellers can easily engage more customers who have added their products to wish lists by sending them updates, promotions, or reminders when the price drops or when the item is low in stock.
Customer Reviews and Feedback
Sellers can gather valuable feedback from customers who have added their products to wish lists. This can help improve product listings, descriptions, and overall customer satisfaction.
Competitive Analysis
By analyzing the wish lists of their competitors' customers, sellers can gain insights into which products are popular among their target audience and adjust their strategies accordingly.
Cross-Promotion
Sellers can collaborate with other sellers to cross-promote complementary products. For example, a seller of kitchen appliances might collaborate with a seller of cookware to encourage customers to add both types of products to their wish lists.
Build Brand Loyalty
Encouraging customers to add products to their wish lists and providing excellent customer service can help build brand loyalty. Satisfied customers are more likely to become repeat buyers.
Amazon Wish Lists provide numerous benefits for shoppers and it makes online shopping experience more organized, convenient, and enjoyable.
Remembering wished Items
Wish lists can be known as a convenient digital bookmark for products shoppers want to purchase in the future. It helps them keep track of items they're interested in without the need to search for them again.
Ignoring Impulse Purchases
To add items to a wish list, a shopper can resist the urge to make impulse buys. Instead, buyers can take their time to consider the reviews, compare prices, and then purchase.
Price Tracking
Adding items in the wish list allows Amazon to notify users regarding the sale or when there are price reductions regarding wish list products. This feature allows shoppers to take advantage of discounts and save money.
Managing Gift Ideas
Shoppers can use wish lists to compile gift ideas for various occasions, such as birthdays, holidays, weddings, or baby showers. They can easily share these lists with friends and family to ensure they receive thoughtful gifts they genuinely want.
Managing Multiple Lists
Shoppers can create and manage multiple wish lists, making it easy to separate personal shopping items from gift ideas or other categories of products they're interested in.
Item Prioritization
Shoppers can prioritize items on their wish lists, indicating which ones they want most urgently. This helps others, like gift buyers, understand their preferences.
Collaborative Shopping
Friends and family can view a user's wish list and purchase items from it. This collaborative feature simplifies group gifting and ensures recipients get items they desire.
Sharing with Others
Users can share their wish lists via email, social media, or a direct link. This sharing capability is particularly valuable when users want to give others a curated selection of gift options.
Tracking Availability
Amazon notifies users if items on their wish lists become unavailable or go out of stock, allowing them to act quickly when restocked.
Privacy Options
Shoppers have control over the privacy settings of their wish lists, choosing whether they are public (visible to anyone), private (only visible to the user), or shared (viewable by those with a direct link).
Notes and Comments
Shoppers can add notes or comments to items on their wish lists, providing additional details or context. This can be especially helpful for gift givers looking for more information.
Creating an Amazon wish list is an easy process. Follow the below-listed steps to add products in your Amazon wish list.
Go to the Amazon home page, on the top right corner, select 'Account and List.'
Choose Create a List and write a name of your list.
Click on the save changes to move further.
Shoppers can add as many items on their wish list.
Amazon wish list management is very easy and accessible for shoppers/customers. Follow the below listed process.
Visit your List and click the 'More' button on the right side of the screen.
Choose 'Manage List,' then a window will appear.
Make the List Private, Public, or Shared by simple settings.
If you set it Private, only you can access it (If the setting is Public, anybody can view it. If it is Shared, only the people with whom you shared the List can view it)
Note: customers can delete the List if they don't want anyone to access it.
Amazon's wish list is an exciting feature that helps shoppers make their shopping process easy and accessible. However, it also helps buyers to know about new trends, products, and the interests of customers.
Hopefully, this article might have helped you to create, manage, and delete your Amazon wish list. It is an easy and accessible guide to understand Amazon wish list features in detail. Please Feel free to drop down your views or questions regarding the Amazon wish list.
- End -