AI help you starting an amazon store
Before you start: Right Plan & Strategy & Product
Four popular business models you can choose from as a new seller
Online or retail arbitrage
Arbitrage refers to the practice of discovering and purchasing low-priced items from online or physical retail stores and reselling them at higher prices for a profit. By utilizing the Amazon Seller's app on one's smartphone, a seller can easily look up products and determine whether they can generate short-term profits. Arbitrage is an excellent method to enter the market without significant available capital. One can learn the essential aspects of selling by adopting an online or retail arbitrage approach, which can be viewed as a "trial run" for a larger business endeavor.
Dropshipping
To put it simply, dropshipping involves outsourcing 100% of your product management to a third-party company that handles your inventory, shipments, and storage. This means that you only need to focus on making sales. While some dropshipping suppliers offer free trials, you will usually need to pay to continue using their services. Another option similar to dropshipping is print-on-demand, which allows you to create or upload unique designs for products such as t-shirts and mugs. Whether you choose dropshipping or print-on-demand, you can expect it to be one of the most affordable opportunities available.
Wholesale
Wholesale purchasing involves buying products in large quantities directly from established brands, which can then be resold at a profit without the discount offered for bulk orders. This method allows for less effort in terms of brand recognition, as the wholesale companies are typically well-known. However, purchasing in bulk often comes with higher costs, which means competing in the market still requires diligent effort.
Private Label Products
Private label merchants purchase products from external manufacturers and affix their own personalized branding to them. By doing so, these branding-oriented sellers can bring their product ideas to life, often by securing trademarks to prevent any competitors from joining the market. Typically, these sellers will enhance the designs of pre-existing products. This method means you don't have to start from scratch, and you can obtain pre-made bulk products by making use of private label platforms such as Alibaba.
76% of shoppers on Amazon purchase private label products compared to brand name products.
2. Find best category or products
Market Insight
Market size & growth are first consideration that we want to find winning products. We need to see whether there is enough space for this category through the market size. And whether there is still demand for this category from the market growth rate.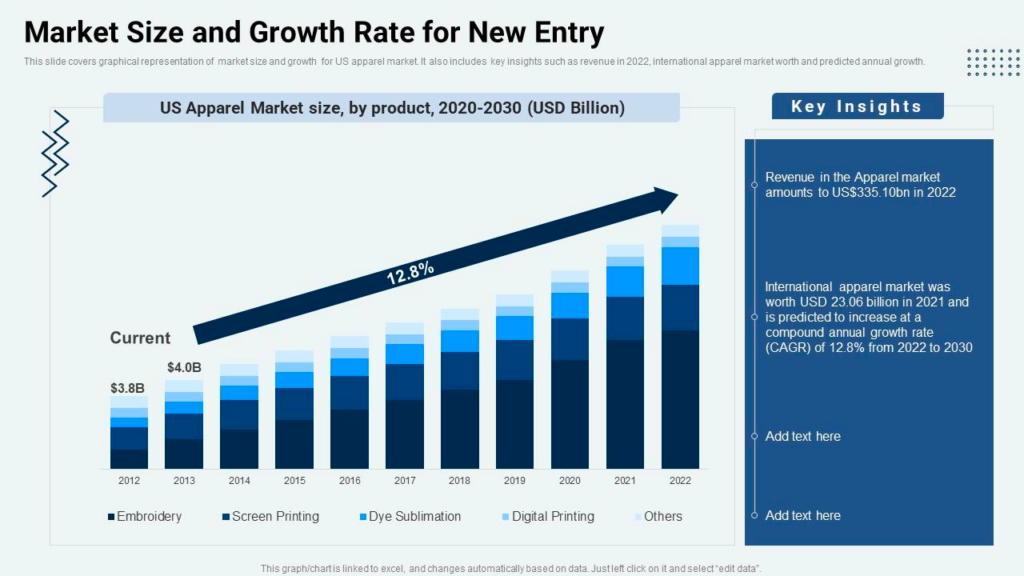 Then use the Ansoff matrix to identify the most attractive categories. Fill in the market size and annual growth of the categories into the Ansoff matrix, and select the top 3-6 most attractive categories in the market
| | | | |
| --- | --- | --- | --- |
| | Existing Categories | Developing Categories | Undeveloped Categories |
| | category name | category name | category name |
| Existing Markets | market sizeYOY | market sizeYOY | market sizeYOY |
| Developing Markets | market sizeYOY | market sizeYOY | market sizeYOY |
| Future markets | market sizeYOY | market sizeYOY | market sizeYOY |
Competitive Analysis
We need to look at competitors' target groups, product features, and development plans. At the same time, we need to look at the share of the entire market.
The competitive landscape depends on two main aspects:
1) through the market share of the category, analysis for entry there is no space,
2) by analyzing the situation of competitors, compared to whether the company has a competitive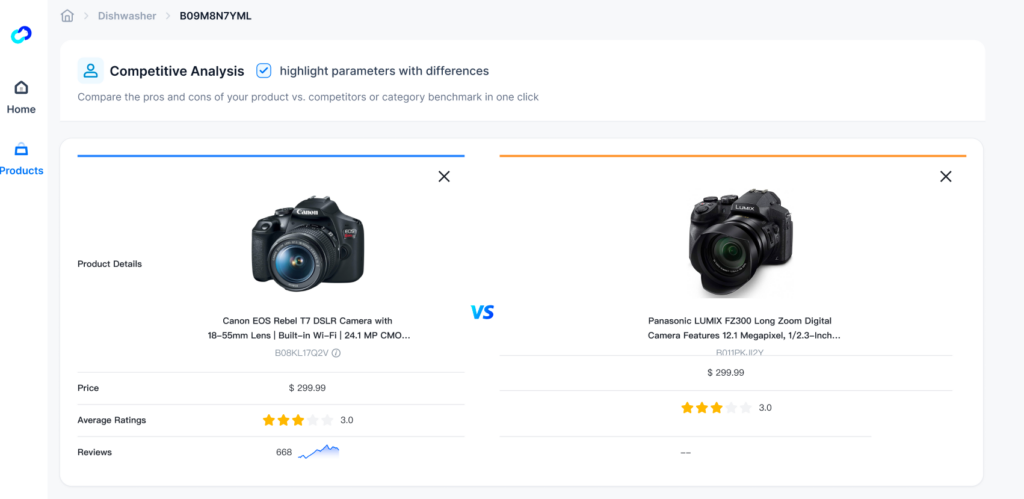 Calculate cost and profit
Once we have identified the category on the GE chart, we also need to use the tool to try to calculate the cost and profit for new categories that have never been explored before. For example, we need to look at the average cost of BSR 5, or even BSR 100 products sold on amazon. Amazon's cost structure is divided into: manufacturing costs, freight costs, warehousing and logistics costs, transaction commission, marketing discounts and traffic promotion.
In general, we can use tools to determine the cost structure of the product.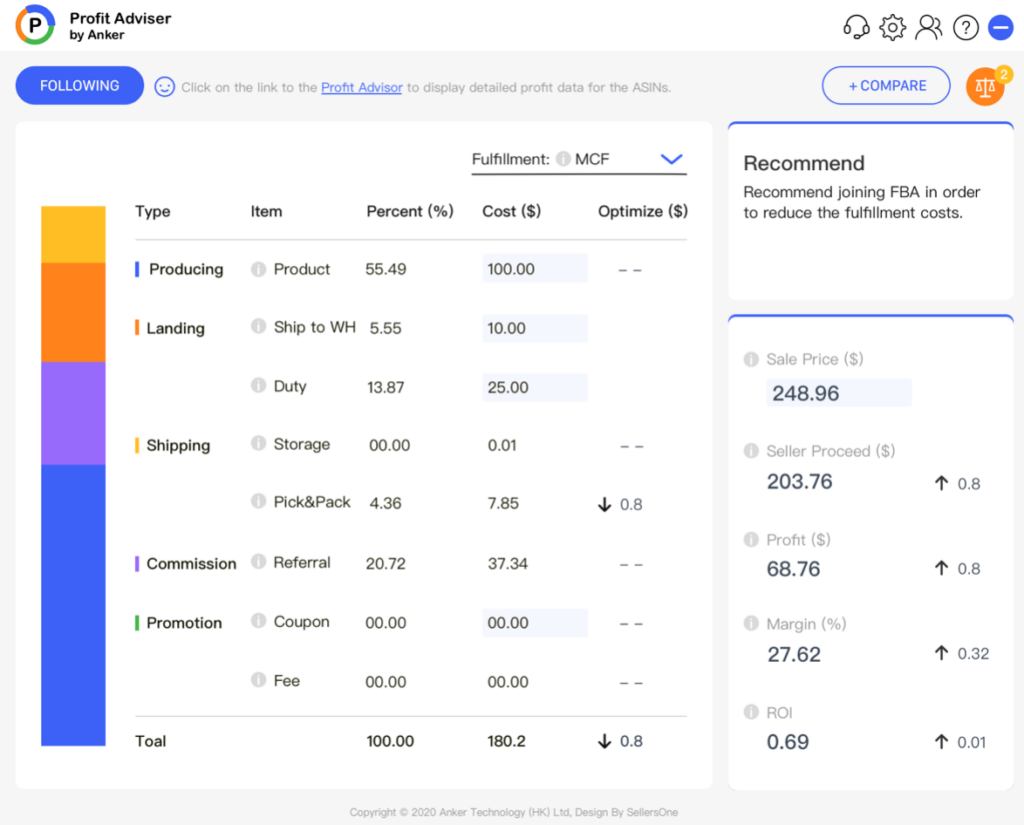 Find product opportunity
If you need to find the breakthrough of innovative products, or the key points to beat competitors, you need to find real feedback from consumers in VOC.
A successful Voice of the Customer (VOC) program is essential for uncovering invaluable insights into your product and understanding the needs of your customers. In order to find the breakthrough of innovative products, and beat competitors, here are five key steps to consider when developing your VOC program:
Identify your Goals: It's important to have a clear understanding of what you want to achieve with the VOC program. This can include gaining a better understanding of customer needs, wants, and preferences, or identifying areas of improvement in your current products and services.
Map Your Customer Journey: By understanding each step of your customer journey, you can identify areas where customer feedback could be improved. This could include feedback from customers who recently purchased a product or service, or feedback from customers who have been using your product for a longer period of time.
Choose the Appropriate Tool: Depending on your goals, you'll need to select the most appropriate tool for gathering customer feedback. This could include surveys, customer interviews, usability studies, or focus groups.
Analyze Your Results: After you've gathered the feedback from your customers, it's important to analyze the results. This will provide valuable insight into the strengths and weaknesses of your products, and help you pinpoint areas of improvement.
Take Action: Once you have identified areas of improvement, it's time to take action. This can include implementing changes to your product, improving customer service, or launching new promotions. With the right VOC program in place, you can ensure that your product is meeting customer needs and pushing the boundaries of innovation.
How to Create an Amazon Seller Central Account
Choose Your Selling Plan
It's important to conduct some research and determine which of Amazon's selling plans is the best fit before sharing any of your personal information. While the Professional plan tends to suit the needs of more experienced Amazon sellers, choosing the right plan ultimately depends on your specific goals, available resources, and where you currently stand in your selling journey.
The Individual seller plan involves a $0.99 fee for every item sold, making it a more suitable option for those who are either still deciding on a product to sell or averaging less than 40 units per month. This plan presents a cost-efficient choice for those selling 40 or more items since the per-item fees can add up. If you're not yet prepared to launch your store or still searching for a product, this plan can save you some money while giving you a chance to build up your store. Furthermore, the Individual seller plan is ideal for anyone testing the waters on Amazon with just a few products. However, as this plan doesn't offer access to inventory tools, sellers with an extensive product catalog or high volume of sales would be better suited with the Professional plan. You can upgrade to a Professional account at any time after selecting a product or as your sales increase.
On the other hand, the Professional seller plan includes a 39.99 monthly fee, Amazon also collects a seller fee (a percentage of the total transaction that varies by product category) on each sale. Moreover, sellers on the Professional plan receive access to Amazon benefits, such as Brand Registry that safeguards your business from fraudulent activities and abuse while providing additional perks on your listings. In short, the Professional plan is best for sellers looking to establish a brand on Amazon, and it offers numerous benefits, including monthly fee capping, access to Amazon Advertising platform, qualification for top product placement on detailed pages, and various promotions, such as free shipping, to name a few. Both the Professional and Individual seller plans enable you to add new products to the Amazon catalog and grow your business through the Fulfillment by Amazon (FBA) service.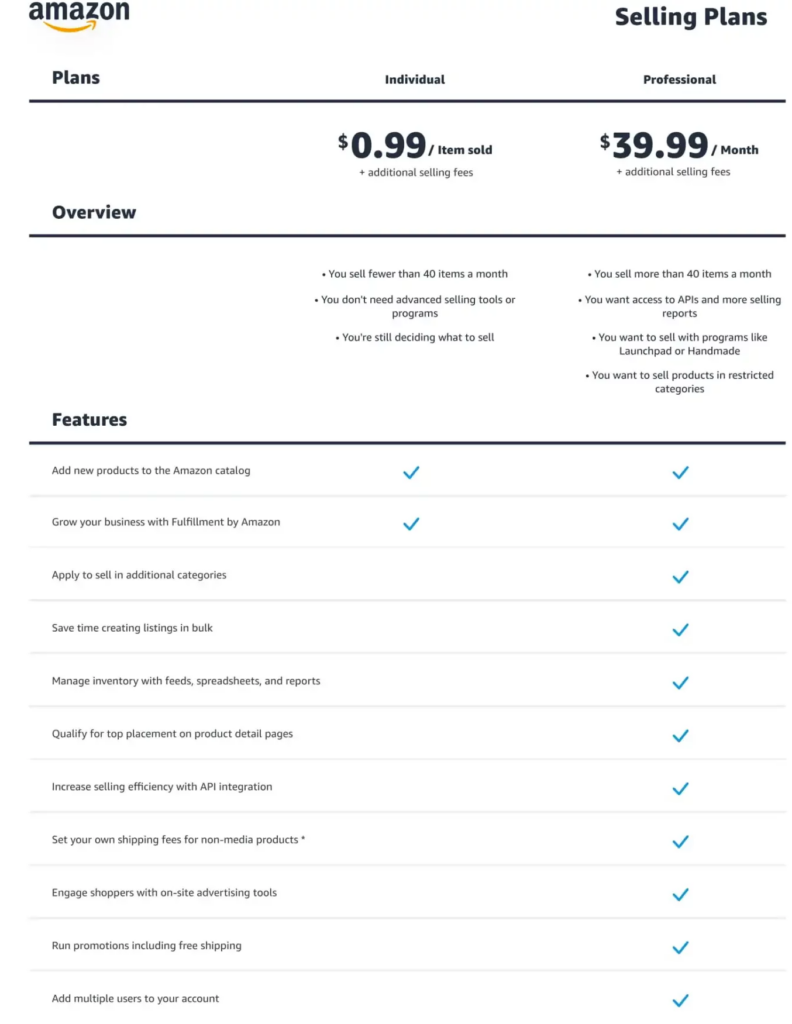 Business / Seller / Billing Information
Business information: Before proceeding with this step, it's necessary that you register your business with the relevant state or federal government. This will enable you to obtain a company registration number or Employer Identification Number (EIN) within 24 business hours, if you are a US-based seller registering with the IRS.
Seller information: Afterward, you'll be prompted to provide details about a point of contact for your business. Apart from the standard information such as name, location and verification, the form will require you to verify if the contact is a beneficial owner or legal representative of the business.
Billing information: Before you can start earning money, it's important to invest in a seller plan that you believe is a good fit for your business goals. Once you've selected a plan, you'll need to enter your payment information, including your card number, card expiration date, cardholder name, and billing address, in order to finalize the purchase. If you've used the same login for Seller Central Amazon and your Amazon customer account, your billing information may already be on file. Just keep in mind that this is a necessary step to get your business up and running on Amazon.
How to use AI to help you sell on Amazon
Use AI create Amazon Listing
Automated title generation
One of the most critical parts of an Amazon listing is the product title. It needs to be attention-grabbing, concise, and optimized for search engines. Tools like Helium 10 and Algopix can help you generate titles automatically. You input the product's name, and the tool generates several keyword-rich title options for you to choose from.
Smart keyword selection
Keywords are the backbone of Amazon's search algorithm. The right keywords can help your product appear higher in search results, leading to more sales. Tools like Jungle Scout can help you find profitable keywords automatically. The tool analyzes your product's category, competitors, and historical data to generate a list of relevant keywords to add to your listing.
AI-powered descriptions
Writing compelling product descriptions can be time-consuming. However, AI tools like Textio can help you generate high-performing product descriptions in minutes. The tool uses machine learning algorithms to analyze what types of language and phrasing convert best on Amazon. You input your product's features and benefits, and Textio generates several product descriptions, optimizing them for maximum conversions.
Image optimization
Having high-quality product images is crucial for any Amazon listing. However, you also need to optimize them for search engines. AI-powered tools like Amazon Rekognition can automatically tag your images with relevant keywords, making them more discoverable in Amazon's search results.
Enhanced content creation
Amazon Enhanced Brand Content (EBC) allows sellers to provide additional information about their products, including multimedia elements like images and videos. AI tools like Sellics Content Editor can help you create EBC quickly and easily. The tool uses machine learning algorithms to create designs and layouts that resonate with your target audience.

Use AI research products on Amazon
Product Research
One of the most important aspects of finding a winning product on Amazon is doing thorough research. With AI-powered product research tools, sellers can quickly scan the millions of products available on Amazon and find those that meet their specific criteria. These tools can help sellers identify products that are currently trending, have high search volumes, and low competition. Some popular AI-powered product research tools include Jungle Scout, Helium 10, and AMZ Scout.
Keyword Research
Keywords play a crucial role in optimizing product listings and improving visibility on Amazon. With AI-powered keyword research tools, sellers can quickly identify the most relevant and popular keywords for their products. These tools can help sellers understand what their target audience is searching for and allow them to optimize their listings accordingly. Some popular AI-powered keyword research tools include MerchantWords and Sonar.
Pricing Strategy
Pricing is a key factor in determining whether a product will be successful on Amazon. With AI-powered pricing tools, sellers can analyze the prices of similar products and determine the optimal price point for their own products. These tools can also help sellers monitor competitor prices and adjust their prices accordingly. Some popular AI-powered pricing tools include Splitly and RepricerExpress.
Image Analysis
The quality of product images can greatly impact a product's success on Amazon. With AI-powered image analysis tools, sellers can quickly analyze their product images and identify areas for improvement. These tools can help sellers optimize their product images to make them more appealing to customers and increase sales. Some popular AI-powered image analysis tools include EyeQuant and Pixc.
Use AI analysis amazon review
One key benefit of AI analysis of Amazon reviews is that it can identify patterns in customer feedback. For example, if several customers mention a recurring issue with the product, the AI algorithm can detect it. This information can be used to inform manufacturers and retailers about areas of improvement for their products.
Furthermore, AI analysis can help consumers identify fake or biased reviews. Unfortunately, not all reviews on Amazon are genuine, and some may be fake or paid for by the manufacturer. AI algorithms can detect patterns in language and sentiment to determine if a review is genuine or not. This way, consumers can make informed decisions based on unbiased feedback.
Another advantage of AI analysis of Amazon reviews is that it can provide a summary of the most important aspects of the product. For example, if people are reviewing a smartphone, the AI algorithm can summarize the features that are the most important to customers. This summary can help consumers make informed decisions based on the aspects of the product that they care about the most.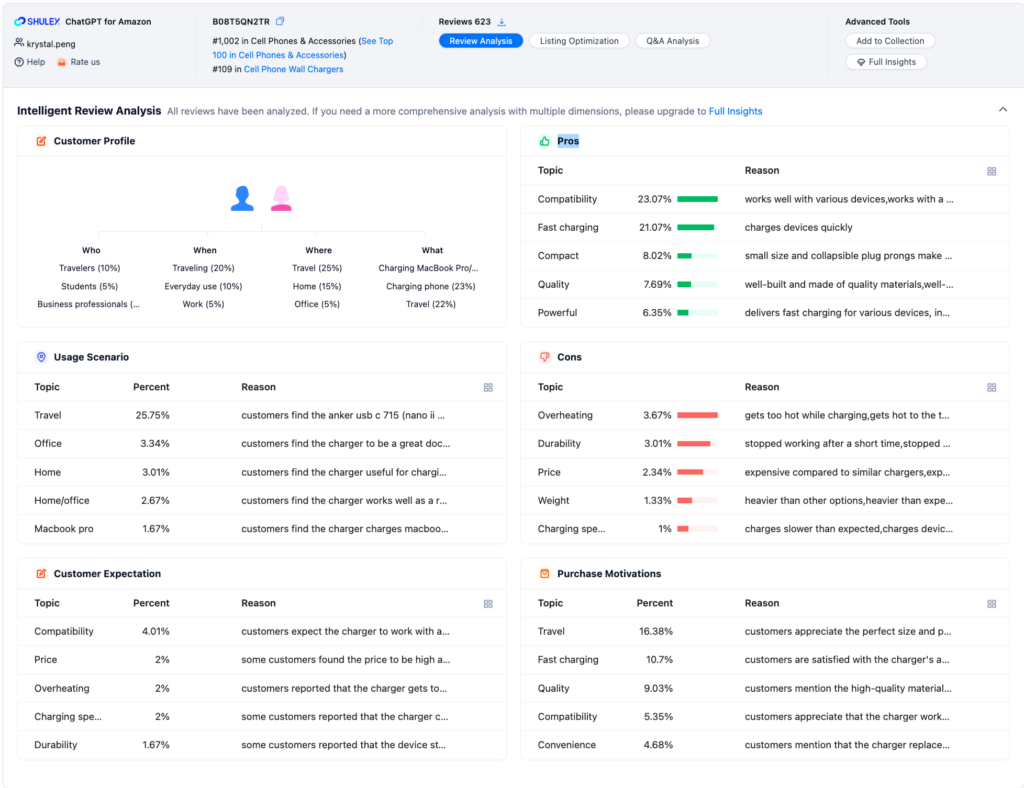 Dont know how, just ask AI
Analyzing review word cloud is far from enough. If you still don't know anything, then ask copilot directly.
ChatGPT is currently the hottest topic if you also want to use ChatGPT to help amazon business. the most important thing is to learn to prompt, just good questions and training to produce good results. If you know nothing, you can try our free chatgpt copilot plugin. Not only is it a free ChatGPT tool, but it also has three built-in Amazon personas and prompts to choose from to use.