If you like online shopping, reviews must be crucial in purchasing decisions. But, it can be tough to differentiate between genuine and fake products. That's where Fakespot comes in. It's a website that analyzes product reviews to determine their authenticity.
But what if you're looking for alternatives to Fakespot? This article will explore the top 6 best Fakespot alternatives in 2023. Let's get started!
Part 1: What's the key feature of Fakespot?
Fakespot is an online tool that analyzes product reviews to determine their authenticity. It offers several selling points that make it a go-to option for those who want to buy genuine products. The key features of Fakespot are as follows:
Adjusted Rating system
It helps to remove fake or biased reviews. So, the users can get a more accurate understanding of a product's actual rating.
AI algorithm
The Fakespot algorithm uses machine learning to analyze reviews. It detects patterns that show fake or biased reviews. This sophisticated technology helps to ensure that the results are accurate and reliable.
Available on all major platforms
They include iOS, Android, and a browser extension. This broad range of support makes it easy for users to access the service from any platform.
A wide range of apps
For instance: Amazon, Walmart, Best Buy, Sephora, and many more. It also has a dedicated app for Tripadvisor. So, it's easy for users to check the authenticity of hotel and restaurant reviews.
Although Fakespot is a popular Amazon review evaluator, it also has certain drawbacks. For example, Fakespot's algorithm may inaccurately classify certain reviews as fake or untrustworthy. It can lead to erroneous or misleading analysis.
Thus, relying only on Fakespot may not always provide an accurate product or seller's reputation. You may need to explore other options besides Fakespot.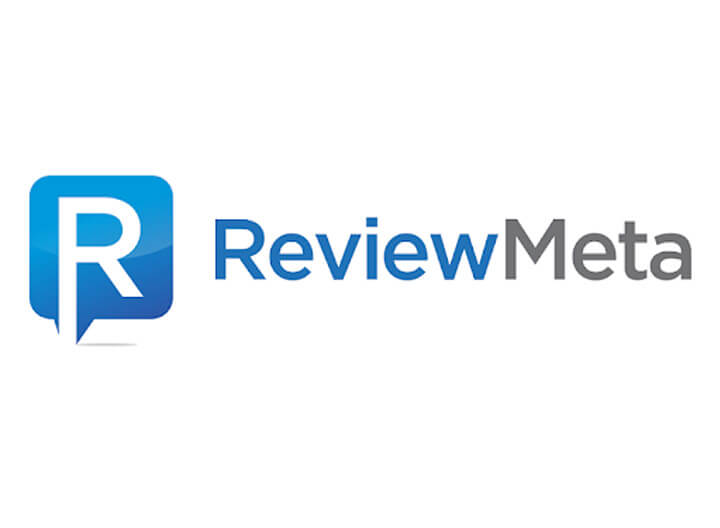 ReviewMeta is a platform that offers unparalleled capabilities for analyzing product reviews. It allows users to make confident purchasing decisions using data processing.
ReviewMeta takes into account factors such as review authenticity, sentiment, and overall quality. Its selling points can impress and deliver results that will exceed your expectations:
ReviewMeta's rating system is way more accurate than Fakespot's. The algorithm looks at the language and the reviewers' credibility to generate a reliable rating for each product.
ReviewMeta analyzes various dimensions of product reviews.
So, if you want to avoid fake reviews and make sure you're making the best buy possible, Review Meta is the way to go. Take a look at this comparison between reviews Fakespot VS ReviewMeta:
| | | |
| --- | --- | --- |
| | Fakespot | ReviewMeta |
| Supported apps/sites | Amazon, Sephora, Best Buy, eBay, Walmart, etc. | Only Amazon |
| Dimensions of review observation | Providing a letter grade based on the proportion of fraudulent reviews | Analyzing various dimensions of product reviews and providing a comprehensive analysis. It has a pass, warns, or fails to rate the product |
| Transparency | Provides less information on how they calculate their letter grade | Displaying their criteria for identifying genuine positive reviews |
You can try a few methods to check the credibility of product reviews with ReviewMeta. It depends on whether you use mobile apps, browser extensions, or on websites. For this tutorial, we will show you how to use ReviewMeta by dropping the link to the site:
Step 1: Open the Amazon product you want to check and copy the link.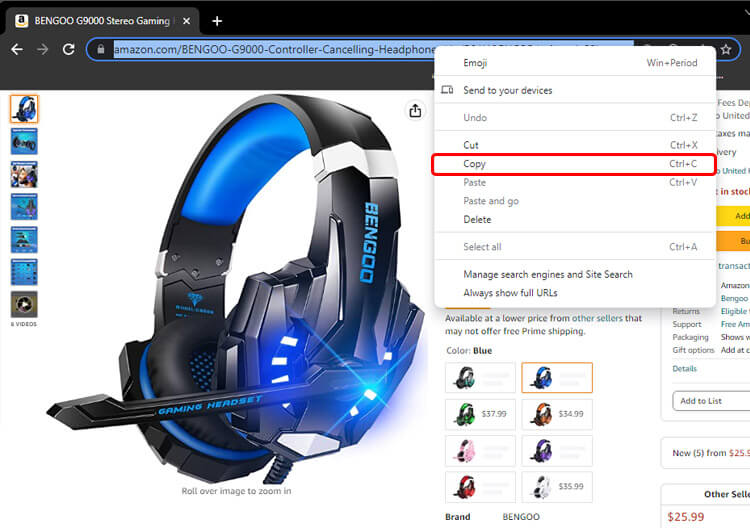 Step 2: Go to Reviewmeta and paste the link in the box below. Then, click "Go" or tap Ente to start analyzing.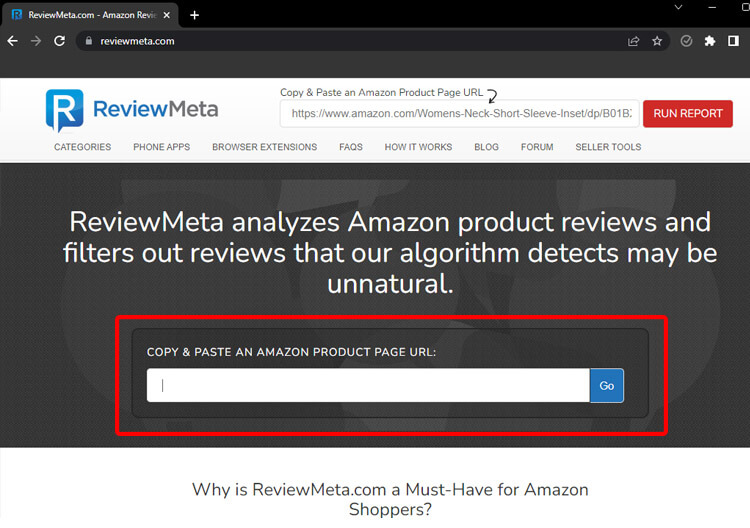 Step 3: Once done, you will see the reports by ReviewMeta of the product's reviews. If you scroll down, there is a Report Card that contains the overall grade, analysis details, suspicious reviewers, etc.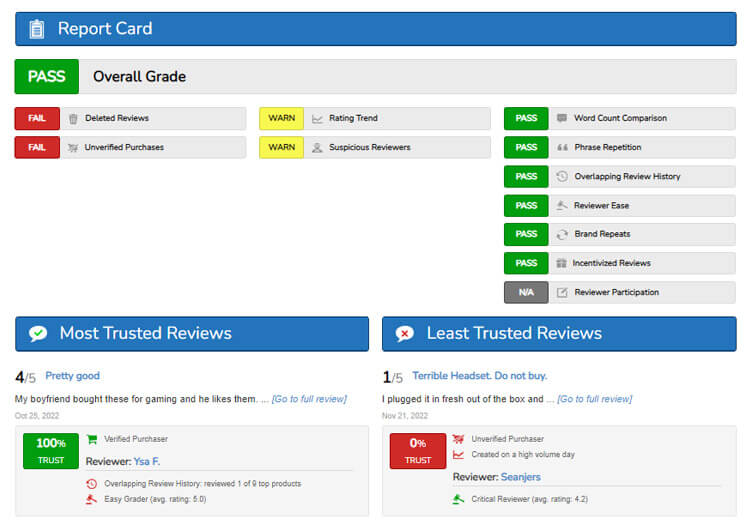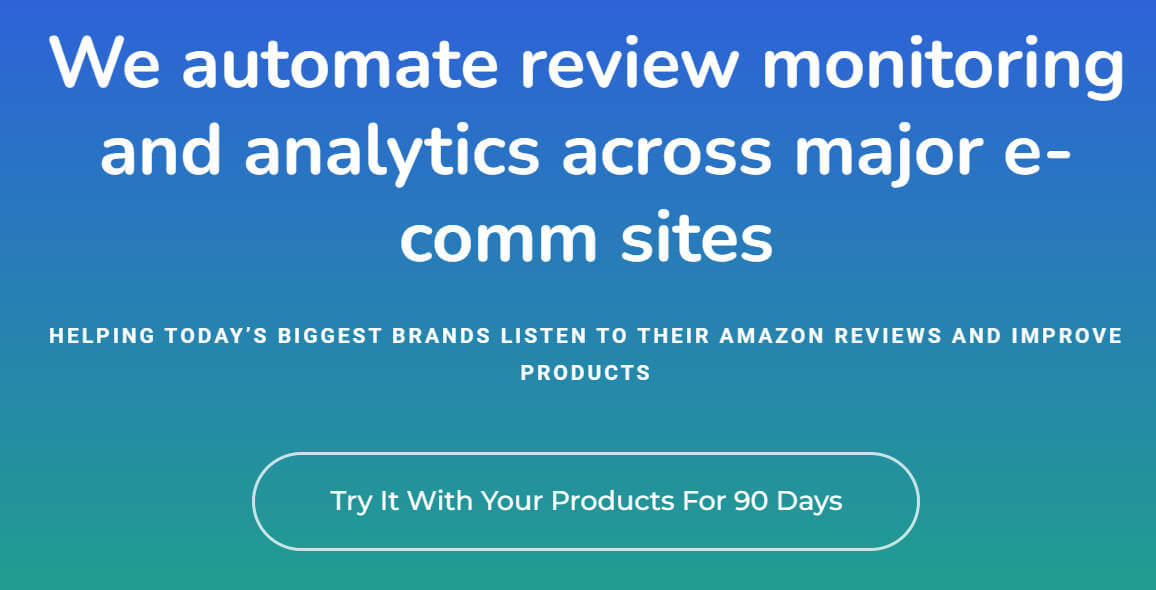 TheReviewIndex is a Fakespot alternative and innovative platform. This tool offers as follows:
Advanced analysis and categorizing of customer feedback;
Ability to automatically categorize feedback to save time and increase accuracy;
A centralized data warehouse that connects and analyzes different types of customer feedback;
Supported by over 30 e-commerce channels.
With TheReviewIndex, businesses can spend less time trying to generate reports. Instead, they can take more time listening to their customers. By analyzing customer feedback, TheReviewIndex helps them to make data-driven decisions and improve customer satisfaction.
Alternative 3: Meta Rate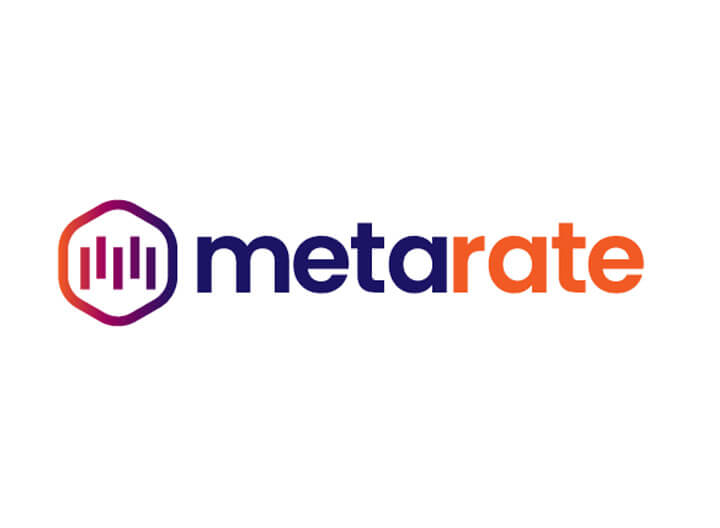 MetaRate is a web-based tool that allows users to generate a summary report of all Amazon product reviews. By scanning and analyzing reviews, MetaRate provides a comprehensive report of the product's review summary. Then, users can be easier to make informed purchasing decisions on Amazon.
Unfortunately, MetaRate is not yet available in many countries. Thus it limits the accessibility to a global audience.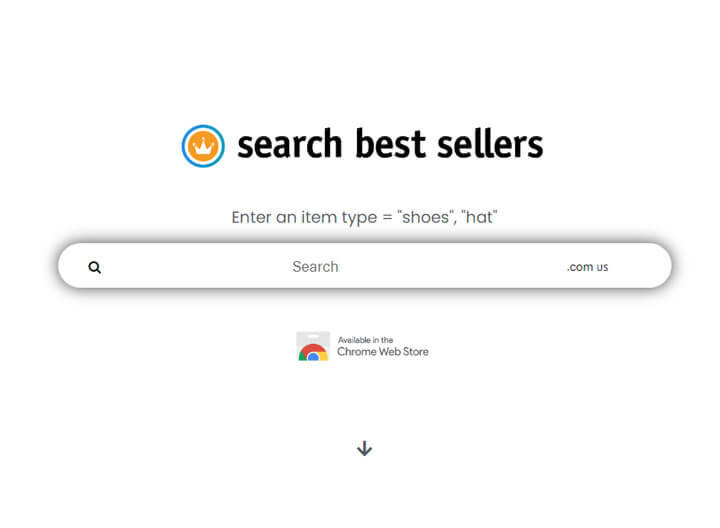 Search Best Sellers is a search engine for Amazon Best Sellers powered by Google. This platform is 100% ad-free and not ranked by reviews or cluttered with Amazon Choice. Hence, the results are impartial and accurate. Users will have a fair representation of the most popular products on Amazon.
More of Search Best Sellers features:
Designed to skip fake price "deals" which can be misleading. The search results only display accurate and genuine pricing information for each product;
Available on Android, iOS, web browsers, and as a Chrome Extension. It's easily accessible to users across many platforms;
Shortly, Search Based Sellers is valuable for anyone who wants informed purchasing decisions. It provides an unbiased, accurate, and efficient search experience that helps users. They can avoid sponsored products, fake reviews, and cluttered search results.
With its focus on providing accurate and unbiased search results for Amazon Best Sellers, Search Based Sellers is reliable and efficient for online shoppers.
Best Amazon review analyzer for Amazon sellers
For Amazon buyers seeking a powerful alternative to Fakespot, Shulex VOC is also a highly recommended option. Shulex can help them make informed purchasing decisions on the platform. By analyzing customer reviews and product ratings, this tool enables buyers to identify reliable and trustworthy products while avoiding fake reviews or inflated ratings.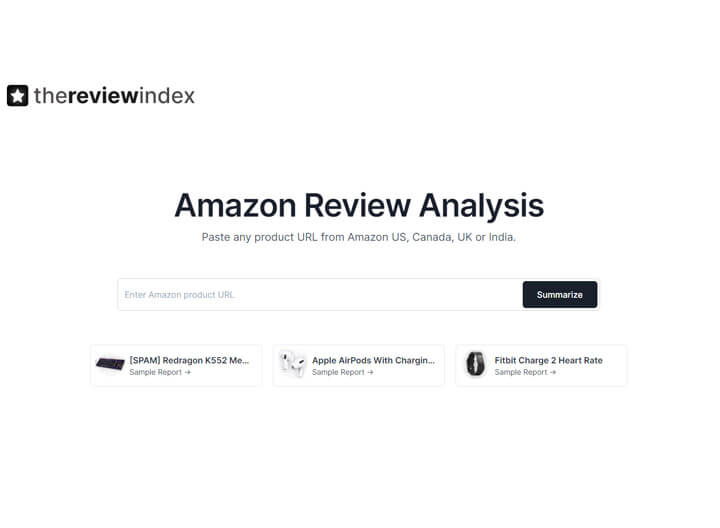 Some of Shulex VOC's key features:
Advanced sentiment analysis capabilities that can quickly identify both positive and negative feedback. As a result, buyers can learn the product's strengths and weaknesses.
Detect fake reviews and suspicious rating patterns. Buyers can make informed decisions and avoid scams and fraudulent sellers.
Access to real-time insights and analytics to help more informed purchasing decisions. By tracking product ratings, customer sentiment, and competitor performance, buyers can stay updated on the trends and identify the best products on Amazon.
Overall, Shulex VOC is a powerful and reliable alternative to Fakespot. With its advanced sentiment analysis, fraud detection capabilities, and real-time insights, it's a must-have tool for anyone looking to shop smart on Amazon.
Guides on how to use Shulex VOC:
Step 1: Install the Shulex VOC browser extension by clicking the "Add to Chrome" button below.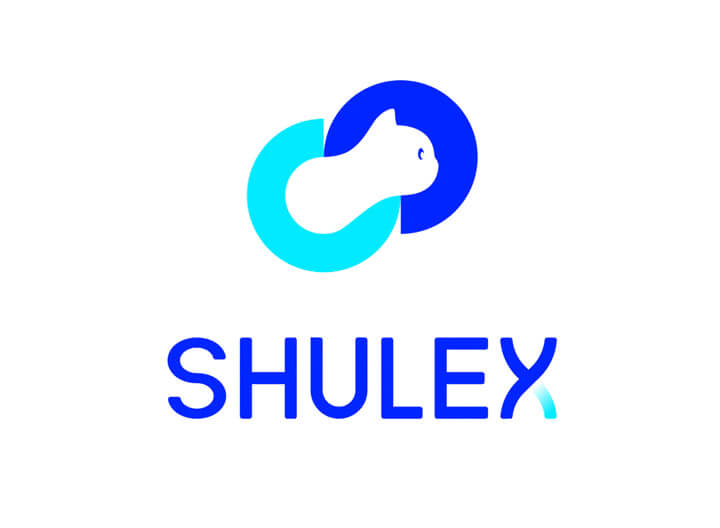 Step 2: Once you have it installed, you can browse around Amazon and open the product you want to check. Scroll down to see "Shulex VOC Amazon Review Analysis with ChatGPT" and "ChatGPT Amazon Listing Optimization."
If you want to check the reviews' accuracy, click "Generate" on the "Amazon Review Analysis" to start analyzing.
Step 3: After a few seconds, Shulex should show you the results, and there you go! It is as simple as that.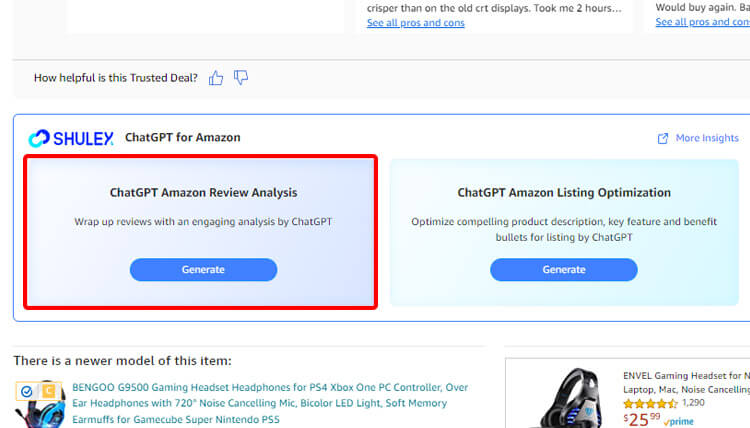 Summary
If you want to find a Fakespot alternative that can help you spot fake reviews on e-commerce sites, you're in luck. Our article shares the top 6 best alternatives to Fakespot that you can try in 2023. Among these options, Shulex VOC also stands out as the best tool for analyzing Amazon reviews. Whether you're new or a seasoned pro, our guide can help you shop with confidence by providing valuable insights.
- End -