Amazon is known for opening up opportunities for artists, designers, and entrepreneurs to market and sell their own merchandise online. And one way is using Merch by Amazon. This print-on-demand service offers seamless support for the Amazon marketplace at low overhead costs, making it the ideal destination for those looking to harness their creativity and make money.
However, getting started with this service may need a bit of a helping hand. So, this Merch by Amazon review will unbox this service to know how it works and some tips and insights to help you make the most of this platform.
Part 1: What is Merch by Amazon?
Merch by Amazon is a popular print-on-demand service allowing users to create and sell their own custom-designed apparel, including t-shirts, hoodies, tanktops, popsockets, and more. Simply put, you can make the designs and market them on Amazon apparel sales them without any upfront costs or inventory management.
To get started on MBA, upload your designs on the platform, set their prices, and Amazon will do the donkey work, including printing the designs, shipping the items to customers, and handling customer service. As the original creator, you'll receive a royalty payment for each item sale based on the price and production cost.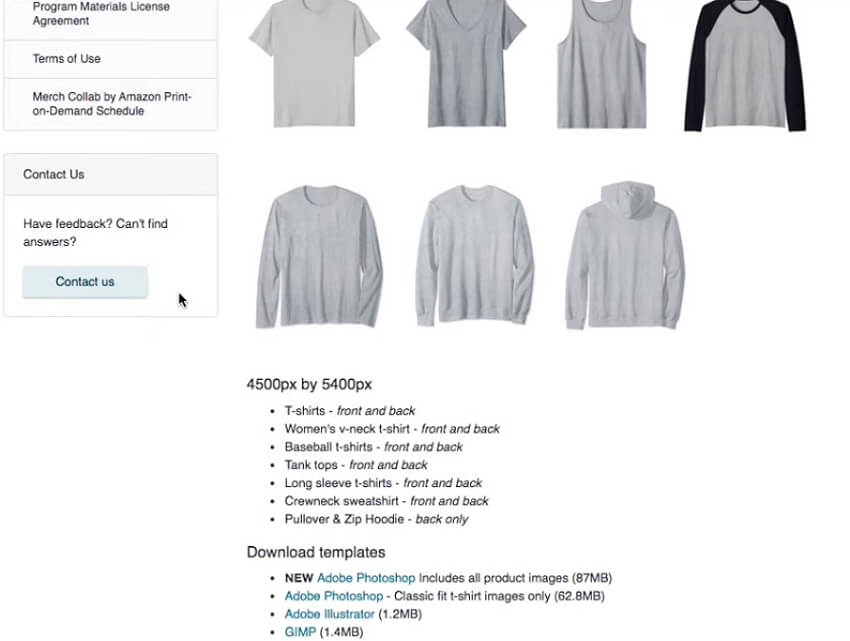 Generally, it's an excellent platform for artists, designers, and entrepreneurs to start their own online merchandise business without the hassle of traditional manufacturing. But remember that you must sell your products to make money with this service. This makes it excellent for big brands, influencers and bloggers. However, you can still exploit this Amazon service without a ready-made audience. It all depends on your marketing strategies.
Part 2: How Merch by Amazon Works
Amazon Merch on Demand entails more than just uploading your artwork and choosing a product type. Joining this program can be a big hurdle because of the numerous applications. It's an invite-only system, where Amazon would invite eligible applicants once there are open spaces. Only UK, US, Japan, Italy, Spain, France, and German applicants can join this platform.
Another thing that you must know about Amazon Merch on Demand is the design limits. Once your application is accepted, you'll start with a maximum of ten submissions. Then, you'll move to the next tier, where you can submit more items after selling products from the initial tier. Below is how the levels work:
Tier 10: This is the lowest tier for new sellers, with 10 designs and a single upload per day.
Tier 25: After selling at least one product, you'll move to Tier 25, allowing you to upload and create 25 designs.
Tier 100: After selling at least 15 items, a seller moves to Tier 100 with 100 designs.
Tier 500: Make at least 60 sales and move to Tier 500 with 500 designs.
Tier 1,000: You can unlock this level with 1,000 designs after making at least 200 sales
Tier 2,000: This level is unlocked after making at least 500 sales. You'll be allowed to upload 2,000 designs with a daily limit of 50 products.
Tier 4,000: Users who make at least 2,000 sales are promoted to Tier 4,000 with up to 4,000 designs.
Tier 5,000: After making at least 4,000 sales, you can unlock this tier to create up to 5,000 designs with a daily limit of 80 products.
Tier 8,000: This tier gives you a maximum of 8,000 designs with a daily upload limit of 150 products.
Special account: When you reach T8000, you can apply for a special account. This account needs permission from the investment manager to be created and popularized.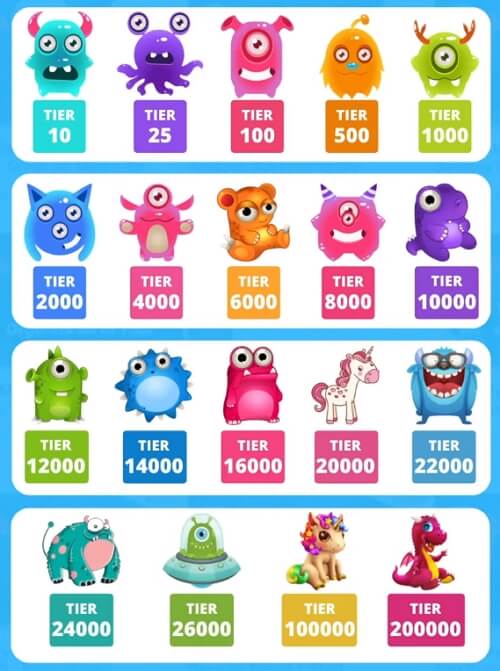 Step-by-Step Guide to Use Merch by Amazon
Step 1. Request an invitation
As said before, MBA is an invitation-only platform, meaning you must send an invitation request. To do that, visit the Merch by Amazon website and tap the "Request Invitation" button. You may need to wait 3/4 months before your request is approved.
Step 2. Upload your designs
If your application is considered, you'll start with ten uploads. After submitting your design, you'll choose a product to be printed on, whether it's a hoodie, t-shirt, etc. Then, you'll set the price for the merch product and wait for Amazon to approve.
Step 3. Market your products
Once your product is approved, you can tell your followers, friends, or family to purchase them on Amazon. They will only need to order a product, and Amazon will print the design and ship it to them. You'll receive a commission if the item is purchased. It's that easy!
Part 3. Best Practices to Make Profit with Merch by Amazon
Being a successful seller on Merch by Amazon entails using multiple best practices. Here are some of them:
Research is king!
This should be your starting point even before applying for a Merch by Amazon account. You should be in a position to know what's trending in the market before investing your time and effort. Google's Keyword Planner and Google Trends are great tools for getting information about which online products are trending.
But although these tools can be an excellent source of information, you may need a program like Shulex VOC to get some raw and actionable Amazon data. With it, you can research some top money-making keywords on Amazon and determine which keywords your potential competitors rank for on the platform. Remember, some designs are almost identical to yours, meaning you may need to research these designs.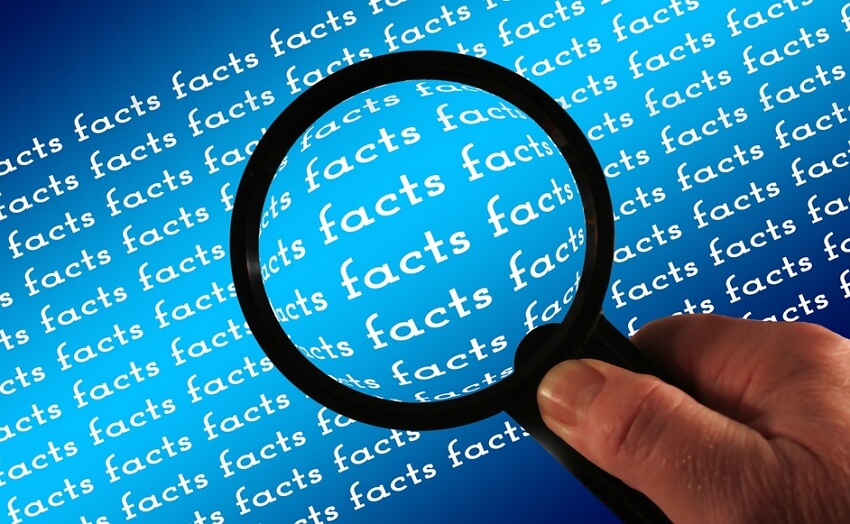 2. Get a professional graphic design tool
Another important aspect of selling via Merch by Amazon is deciding on the graphic design tool. Most graphic designers highly recommend Photoshop, an all-in-one visual design tool with multiple royalty-free templates. You can also use Adobe Illustrator to create vibrant illustrations. And, of course, you may need to watch some YouTube tutorials to know how to get the most from these programs.
After finding the ideal program, you should know the perfect design to upload on Merch by Amazon. Know the trending designs and try as much as possible to avoid copyright infringement. Amazon can suspend your Merch account if they find any proof that your work is not original. This can even get you a lawsuit on a bad day. So, whatever happens, only use other people's work to get inspiration.
3. Promote your MBA design
Up to here, you should know how to get a Merch by Amazon account and what's needed to create a killer design. But one crucial thing you must learn is how to promote your merch design. Note that Amazon's work ends after giving you a platform to sell your creations. In other words, they will not refer hundreds of potential customers to you. How you ward off competition and make sales is totally up to you.
Thankfully, Amazon gives you a comprehensive marketing tool called PPC (Pay-per-Click). It's part of the platform's internal advertising system where you can target specific KW and create adverts that will appear on competitor product listings. Social media apps like TikTok, Twitter, Snapchat, Facebook, and Instagram are other excellent platforms to market your designs, especially if you have a celebrity following.
Summary
Now you have a profound understanding of how Merch by Amazon works and how you can use it to make money from your graphic design skills. However, it's vital to remember that it's an invitation-only platform. So, don't give up sending your Merch applications.
Below is a summary of our most important takeaways:
Define your business goals and the designs you want to create.
You must pay for a professional graphic design tool like Photoshop.
Use Shulex VOC to research Amazon KW that can drive sales.
Promote your designs aggressively after uploading on Amazon.
FAQs
Does it cost anything to join Merch by Amazon?
No, joining Merch by Amazon is absolutely free, as you only need to send an application to join and wait for an invitation from Amazon.
How many designs can I submit on Merch?
MBA is a tier system, meaning higher tiers allow you to submit more designs. Designers must close a specific number of sales to climb the ladder.
How does Merch by Amazon pay designers?
Basically, you will earn royalty when someone buys a product with your design. What designers make depends on the tax paid and Amazon's running costs like shipping, the material used, and production.
Can you make money on Merch by Amazon?
Yes, you can make legit money on Merch by Amazon. Graphic designers like Neil Lassen and Elaine Heney have earned big bucks from this program. But note that it needs a lot of patience to start earning with MBA.
- End -