UPS and FedEx are two very popular shipping services that almost everyone knows about. They both can ship packages from one place to another at a faster pace compared to regular mail. This often confuses people and businesses to decide which one they should use. Therefore, it is important to know their differences to decide: is UPS or FedEx better?
This guide is going to talk about everything you need to know about UPS and FedEx. We will evaluate them thoroughly and see which one is the quickest and cheapest.
UPS vs. FedEx – A Quick Overview
Let's start our discussion by giving a quick overview of UPS and FedEx origin, services, and other details.
Origin
UPS was established in 1907 in the United States, making it one of the oldest carriers. It provides delivery services for local and international shipments but does not include freight transport. In contrast, FedEx was established in 1971 in the United States and also offers local and international shipments without freight transport.
Revenue
Whether UPS or FedEx, both companies are generating stunning revenue every year. UPS generated $100.3 billion in revenue in 2022, a 3.14% increase from 2021. On the other hand, FedEx generated $93.51 billion in revenue in 2022, an 11.38% increase from 2021.
UPS and FedEx are both offering their delivery services in over 200 countries and territories. Besides that, they employ a large workforce, i.e., 536,000 employees of UPS and 520,000 employees of FedEx in 2022.
Looking at the revenue, FedEx was established much later than UPS, but it has significantly grabbed the attention of the market and global consumers.
Fleet Capacity
UPS is considered the leader in ground domestic package delivery due to its massive fleet of ground vehicles.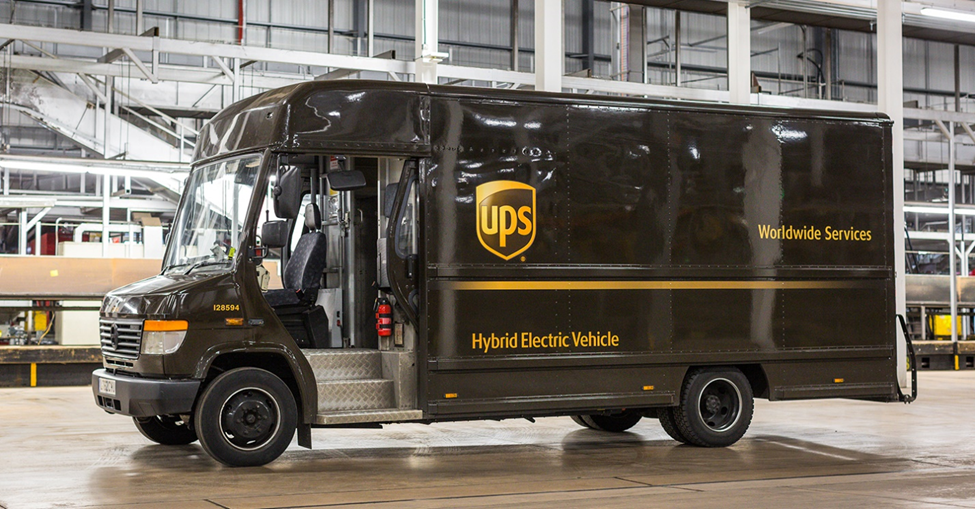 On the other hand, FedEx is considered the leader for international air express shipping due to twice the number of planes compared to UPS. So, when it comes to UPS or FedEx for international shipments, FedEx looks like a better choice.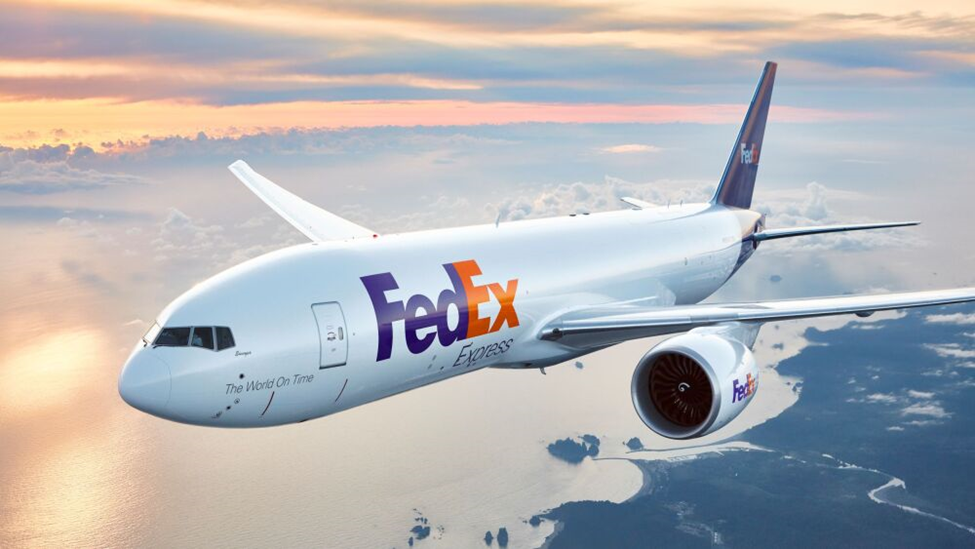 Services
UPS and FedEx provide various shipping options, including ground, flat rate, overnight, etc. Both have strategically located their retail outlets all across the United States. However, FedEx has more outlets compared to UPS.
Under the "Supply Chain and Freight" division, UPS also offers supply chain management, freight distribution, and customs brokerage services. These services are helpful for sellers who want to expand their businesses internationally.
FedEx collaborates with USPS for different e-commerce shipments. Due to its large fleet of planes, FedEx flies the package throughout the country, while USPS deals with ground deliveries. This helps FedEx to reduce the cost and time it takes to deliver packages.
Stores
UPS and FedEx have retail stores located at strategic locations in the United States, called The UPS Store and FedEx Office. However, both have unique customer service experiences, which their retail facilities reflect effectively.
The UPS Store is a franchise run through locally owned, small retail locations. It mainly focuses on entertaining small enterprises and consumers and intends to deliver small items.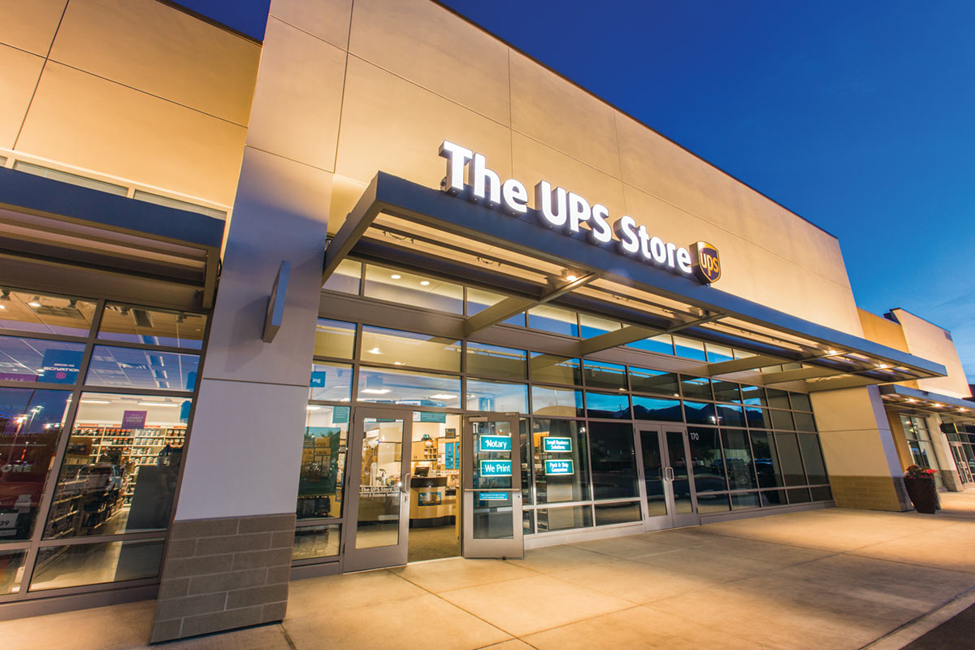 In contrast, FedEx Office provides a conventional office-like feel, often situated in big corporate-owned buildings. The FedEx Office gives a strong office vibe due to the presence of laser printers, digital picture kiosks, Adobe design tools, desktops with image scanners, and similar equipment. These retail facilities are mostly intended to serve consumers and businesses who can pay for FedEx premium express services.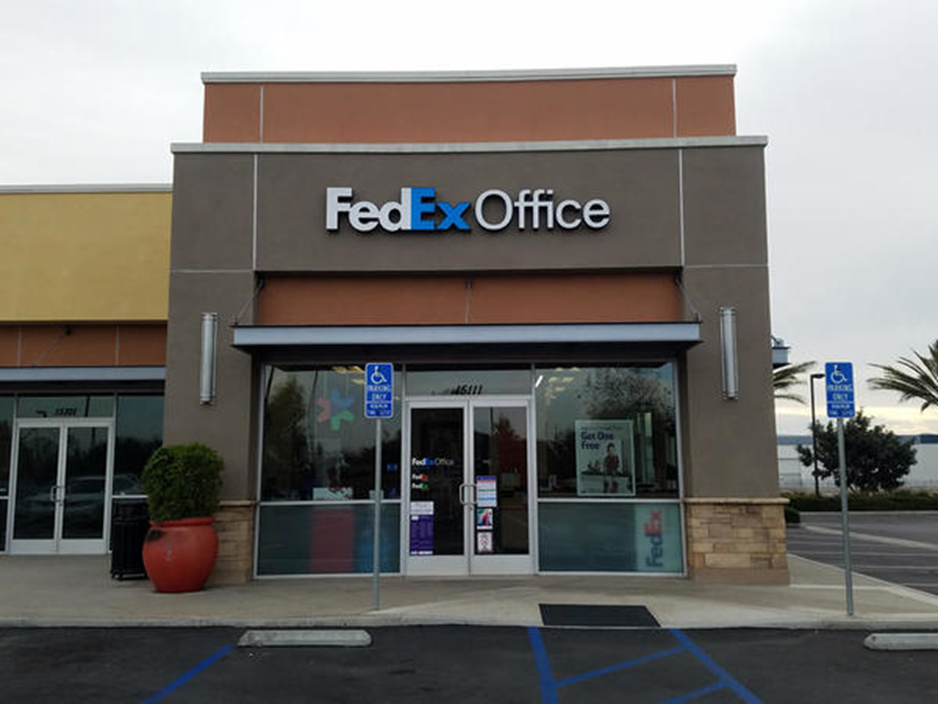 UPS vs. FedEx: Unique Strengths
Since UPS and FedEx offer similar services, it is difficult to make anyone the winner from a quick glimpse. We have to look into their unique aspects, which will help to decide who offers more value for money. So, let's now highlight their unique aspects:
UPS
UPS has a stronghold in the e-commerce market due to its emphasis on delivering smaller packages. As the e-commerce industry is growing and more consumers prefer online purchasing, sellers need the services of UPS to ensure timely delivery to consumers. Since UPS has a massive ground fleet, it is a preferred choice for online sellers to deliver products to customers. That's also the reason why sometimes UPS fails to deliver orders on time, especially during peak seasons, such as Christmas, etc.
Another unique aspect of UPS is its centralized pickup and delivery system for all of its operations, such as air, domestic, ground, residential, commercial, and international. This single-network, centralized approach has helped UPS remain competitive and efficiently use its capabilities.
FedEx
FedEx's strength lies in fast delivery for long distances. However, online sellers are in need of more local or regional deliveries. In fact, many sellers opt for local chain stores or regional fulfillment centers to get local deliveries to save money.
This implies that FedEx isn't the preferred choice for online sellers. Therefore, FedEx should try to improve its ground services while ensuring robust long-distance deliveries to remain competitive and benefit from the trending e-commerce era.
FedEx's ground, express, and freight services are not centralized and are considered separate businesses. In fact, these services are different from each other, so it is difficult to have a centralized strategy as in the case of UPS. For UPS, most of the services are meant to deliver small packages, so it is able to centralize its services and operations.
Which is Cheaper: UPS or FedEx?
Now that we have looked into the basics of UPS and FedEx, the next and important question is: Is FedEx or UPS cheaper?
UPS and FedEx calculate the shipping cost of each package based on different parameters, such as weight, size, distance, expected arrival date, and more. Regarding domestic services, UPS offers much cheaper rates than FedEx. Therefore, UPS is recommended for domestic shipment due to its low delivery rates.
Regarding international shipment, FedEx again offers costly plans. Although FedEx has a larger fleet of aircraft, its rates are still more expensive than UPS. This makes UPS a cheaper option for both domestic and international shipments.
For a better understanding, let's look into the analysis made by PIRS Capital about the shipping charges for a 3 lb. package (13" x 12" x 2") from San Francisco (SF) to New York (NY):
| | | | |
| --- | --- | --- | --- |
| Courier | Service | Delivery Time | Cost in USD |
| UPS | UPS Next Day Air® Early | Next business day, 8 AM | $255.07 |
| FedEx | First Overnight | Next business day, 8 AM | $291.50 |
| UPS | UPS Next Day Air® | Next business day, 10:30 AM | $218.85 |
| FedEx | Priority Overnight | Tuesday, 10:30 AM | $254.07 |
| UPS | UPS Next Day Air Saver® | Next business day, 3 PM | $194.25 |
| FedEx | Standard Overnight | Next business day, 3 PM | $241.55 |
| FedEx | 2 Day 2 AM | 1-2 business days by 10:30 AM | $183.56 |
| UPS | UPS 2nd Day Air® | 1-2 business days | $127.11 |
| FedEx | 2 Day | 1-2 business days | $158.06 |
| UPS | UPS 3 Day Select® | 1-3 business days | $84.72 |
| FedEx | Express Saver | 3 business days | $129.75 |
| UPS | UPS Ground® | 1-5 business days | $33.43 |
| FedEx | Ground | 3 business days | $41.48 |
Which is Faster: UPS or FedEx?
When we explore UPS or FedEx, we will see that both companies claim to deliver the package on your specified day. However, FedEx is reported to ensure the exact, timely delivery for all its offerings compared to UPS. This makes FedEx a winner for time-sensitive or urgent deliveries.
UPS shows competition with FedEx mainly in the ground shipping services, as UPS has more ground vehicles in the United States. It has over 100,000 delivery vehicles compared to 87,300 FedEx vehicles. This means that UPS can ensure faster ground delivery.
Talking about the aircraft, UPS has around 290 cargo aircraft, while FedEx has around 700 cargo aircraft. This means that FedEx is more reliable when it comes to overnight delivery services.
Wrapping Up: Is UPS or FedEx Better?
Looking at all the UPS and FedEx services, strategies, and pricing, it is difficult to give a specific answer to the question: Is UPS or FedEx better? UPS's strength lies in its massive ground fleet, faster domestic shipping, cheaper deliveries, and centralized services. In contrast, FedEx's strength lies in its massive aircraft fleet and faster international shipments. Therefore, there is no one winner for all the situations.
UPS is recommended for businesses who want to ship products locally, while FedEx is recommended for businesses who want to ship products internationally. Besides that, if businesses want cheaper international deliveries, UPS is a better choice. So, we will wrap up the discussion by recommending you evaluate your needs and then pick the service that best aligns with your shipping requirements and budget.
- End -