For the global e-commerce industry, sales volume, customer voice and traffic are the three key points supporting the long tail development of the brand. As an enterprise insight capacity building, it is very important to deeply analyze the data of these three key points.
Sales volume, as the cost and profit index of an enterprise, is the most intuitive and easily available data for us. Traffic, although covering the whole network, mature social platforms and advertising platforms have also provided us with detailed data reference. The customer voice is the most difficult data source to obtain and gain insight. Customer voice refers to that consumers publish their opinions on our brand through various touch points, views and ideas on products, services and marketing. These voice are presented in various formats. They will tell you what they need, what they expect and why they pay for it.
Shulex VOC is to focus on the whole business process of the enterprise, take consumer voice as the data source, utilize the data acquisition ability of the whole network, intelligent AI modeling and analysis ability, CMI scientific consumer insight method. We provide quantifiable insight for the enterprise in consumer profile insight, product planning and product selection, product quality and reputation improvement, and high sales conversion suggestions. From data to action, we realize the perfect balance between consumer cognition and brand mind in one go.
Establish relation between products and customer
We need to build a complete set of product library for research of all categories, the monitoring of competitors and the management of core products. Shulex VOC can not only provide tens of thousands of category VOC Insight reports, but also support custom product collection insights. In addition, through the acquisition of detailed product specification parameters and technical patents, we can further divide the market categories to determine the survival of the fittest and product roadmap. Shulex provides quick search capabilities for single items and categories, synchronizing with Amazon, and quickly obtaining analysis results in one step.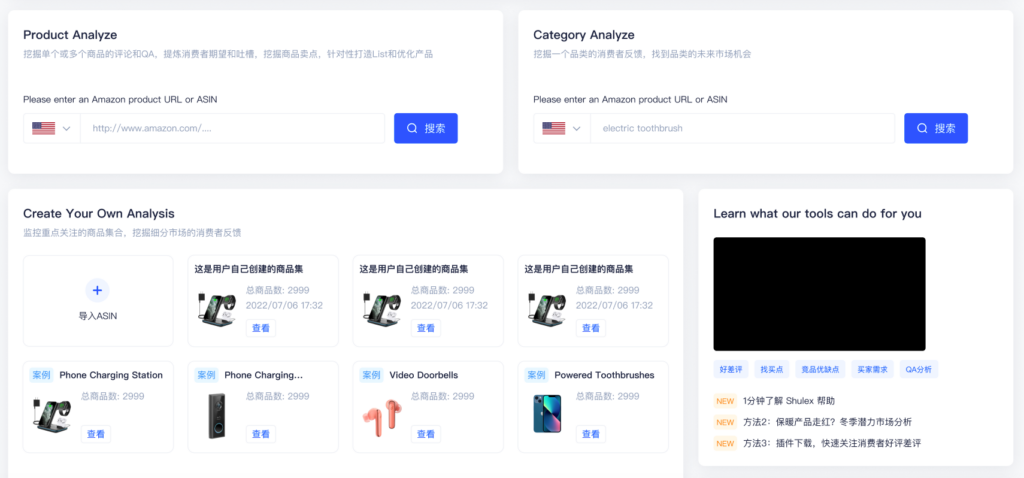 Locate the target group base on Voice
The essence of product is the positioning of target groups. With intelligent AI parsing, we can clearly know who they are, when/where/how do they use products? Then through the further aggregation of keywords, we can see the purchase motivation, product concerns, information sources and so on of different customer groups, thus deducing a clear matrix of product positioning and consumer groups. In a clear portrait of consumer groups, we find the best answer for product design, marketing plan, traffic channel and content creativity.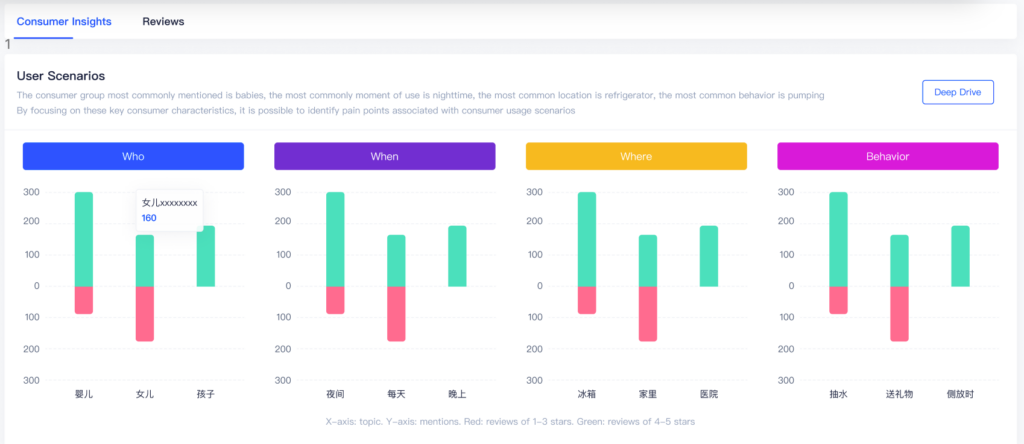 **Consumers tell you what is best seller product. **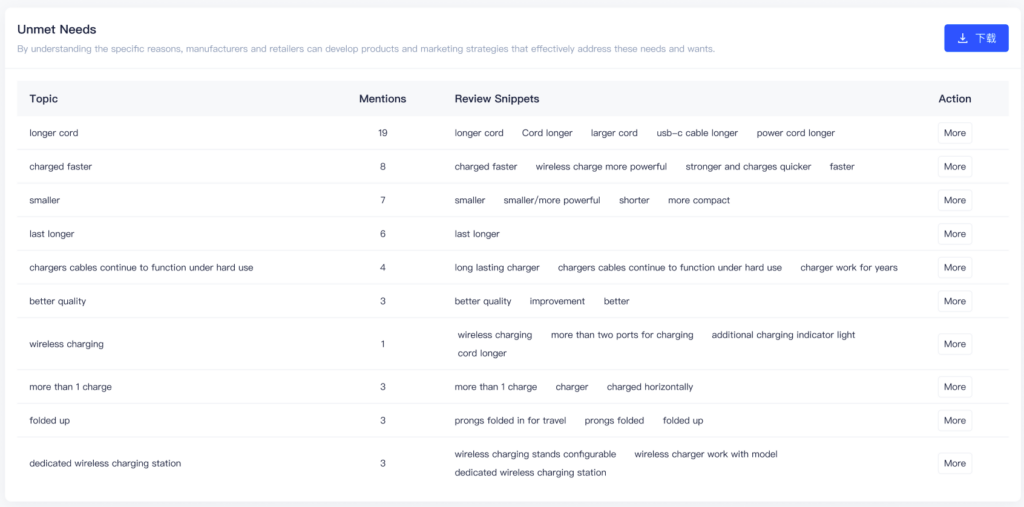 Product quality iterative & word-of-mouth reconstruction
In Shulex's concept, it is not enterprises that manage consumer review, but consumers that use review to manage enterprises. Our intelligent AI engine can discover consumers' dissatisfaction with products and automatically decompose NR and PR. It can present product quality problems, package material suggestions, marketing issues and service shortages.Through the problems found in VOC, the enterprise cooperates with a set of quality problem solving process CTQ to form a closed loop from problem to action, thus realizing continuous iterative optimization of product quality.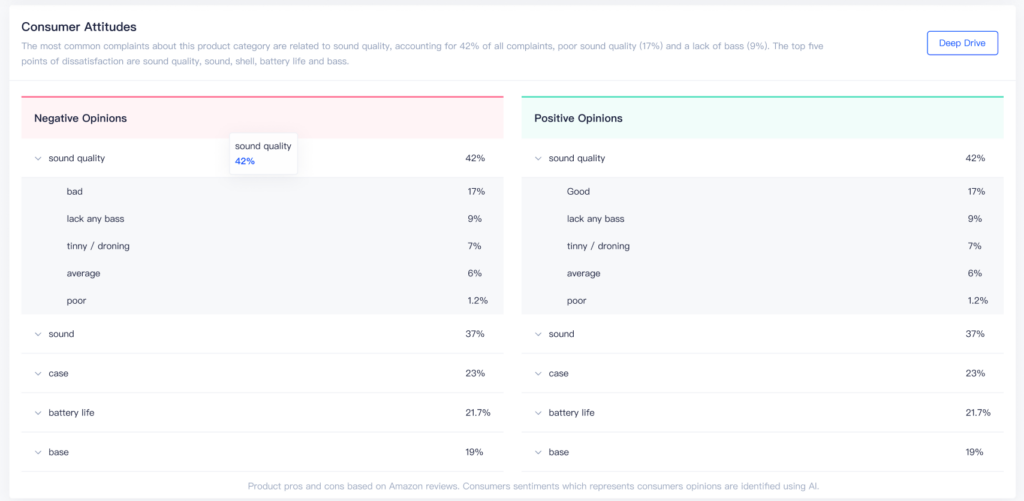 Future more channel integration of voice
With the multi-channel operation of enterprises, more data will need to be integrated into VOC. We can see that consumers' active search behavior on search engines, multi-experience service applications, omni-channel global marketing, and the drainage of self-media and paid media are all important measures for future enterprise development. Therefore, with the help of powerful data acquisition and AI analysis capabilities, Shulex VOC has collected data from Amazon's entire market, Meta social media, and Google's search engine and integrated them with sales. In the future, we will expand more social media voices, evaluate website voices,customer service communication voice, vertical e-commerce voice, completely realize the integration of the whole network channel voice.
- End -