Are you an Amazon seller eagerly anticipating Prime Day, the year's biggest shopping event? As you gear up for the excitement and influx of customers, it's crucial to have a solid plan in place for after-sales success. In this guide, we will provide you with valuable Amazon Prime Day tips to effectively prepare for after-sales. From optimizing customer support and order fulfillment to leveraging post-sale marketing strategies, these tips will help you maximize customer satisfaction, encourage repeat purchases, and ultimately boost your overall sales performance.
So, let us go through the below sections of Amazon Prime Day tips one by one:
Part 1: Things beginner sellers should know about Amazon Prime Day
Part 2: Aftersales Sellers Should Care About
Part 3: Things To Care About On Amazon Prime Day
Part 1: Things beginner sellers should know about Amazon Prime Day
For new sellers, here are some important things to know about Amazon Prime Day:
What's Amazon Prime Day?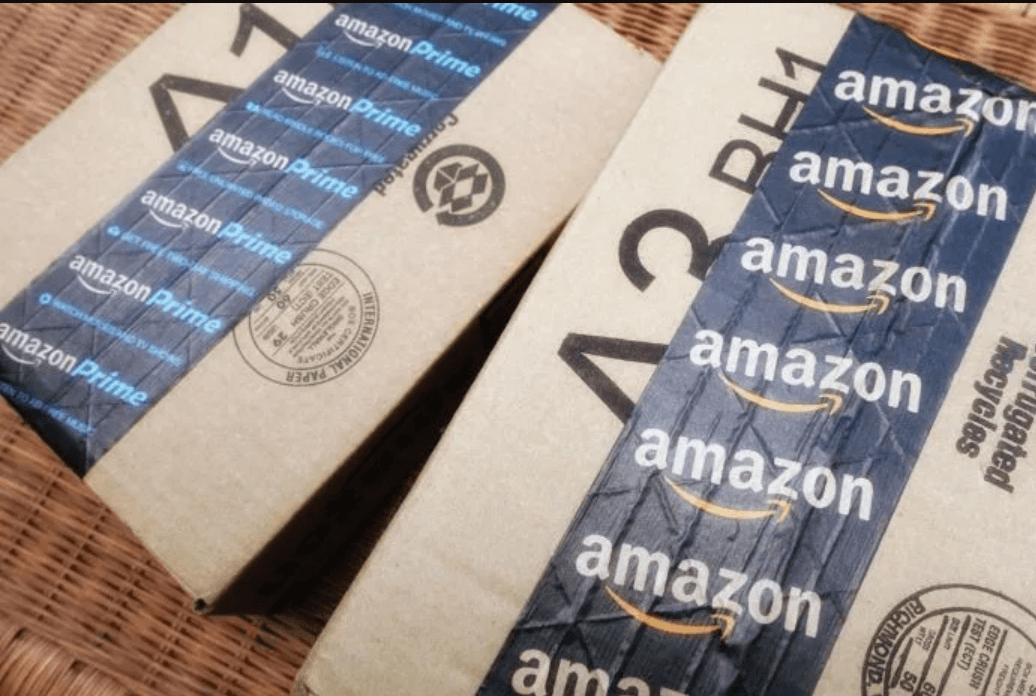 Amazon Prime Day is a highly anticipated annual shopping event exclusive to Amazon Prime members. It offers massive discounts, deals, and limited-time offers across various product categories. Prime Day aims to provide exceptional value to customers while driving significant sales for sellers.
Amazon Prime Day 2023 will occur on July 11-12, although the exact date may vary from year to year. It is a multi-day event, often spanning 48 hours, during which customers can take advantage of exclusive discounts.
Must Buyers Be Prime Members?
Yes, buyers must be Amazon Prime members to access the exclusive deals and offers during Amazon Prime Day. Prime membership offers a range of benefits, including fast and free shipping, access to Prime Video and Prime Music streaming services, and other perks. Being a Prime member grants customers the privilege of participating in Prime Day and taking advantage of the significant discounts available. However, customers not currently Prime members can sign up for a free trial to enjoy the benefits and shop during Prime Day. This trial membership allows non-Prime customers to experience the advantages of Prime membership, including access to Prime Day deals.
What's the Situation Sellers May Encounter on Prime Day?
Prime Day presents unique challenges for sellers due to the surge in customer traffic and order volumes. Issues such as inventory management, order fulfillment, handling customer inquiries, and managing increased competition may occur. Thus, sellers must have sufficient stock, optimize listings, and ensure efficient logistics to meet the demands of Prime Day shoppers.
Why Aftersales is a Major Problem?
Aftersales is a critical aspect for sellers on Prime Day because it impacts customer satisfaction, repeat purchases, and long-term success. Sellers often experience a significant influx of new customers during Prime Day, but retaining and nurturing those customers for repeat sales can be challenging. Providing excellent post-purchase support, addressing customer concerns promptly, and delivering exceptional service is essential to foster customer loyalty and drive repeat business.
Aftersales support is crucial to establish a positive brand reputation and generate word-of-mouth recommendations, leading to sustained growth beyond the Prime Day event. Sellers must prioritize aftersales strategies, such as order tracking, timely shipping, effective communication, and proactive problem-solving, to build customer trust and loyalty, increasing sales and sustainable business growth.
Pro tips:

To deal with booming orders, Shulex VOC allows you to set up an AI chatbot to answer customer queries with the FAQ library you provided. Try the ChatGPT-like tool tailored for your product exclusively now!
Part 2: Aftersales Sellers Should Care About
Aftersales is a crucial aspect for sellers to focus on, as it directly impacts customer satisfaction, repeat purchases, and overall business success. When it comes to aftersales, there are several Amazon Prime Day tips that sellers should pay attention to:
WISMO Problem (Where Is My Order)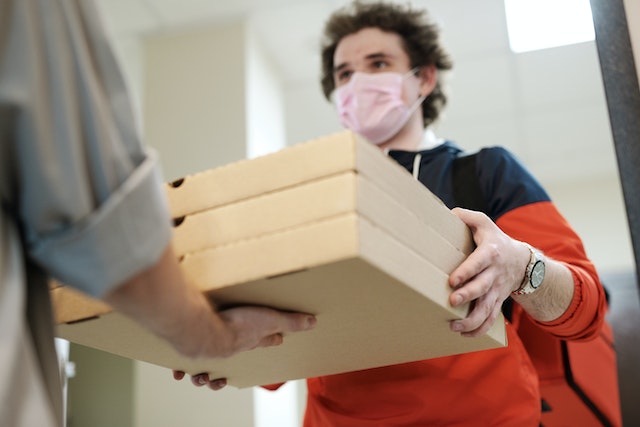 The WISMO problem refers to customer inquiries about the status and location of their orders. Timely and accurate communication is crucial to address customer concerns and provide transparency throughout the fulfillment process. Sellers should proactively provide order tracking information and estimated delivery dates and promptly respond to customer inquiries regarding their shipments. Providing exceptional customer support during this phase can help alleviate customer anxiety and build trust in your brand.
Refund Problem
Handling refund requests promptly and efficiently is essential for customer satisfaction. Sellers should have clear refund policies and ensure they are communicated effectively to customers. Streamlining the refund process by providing clear instructions and quick resolutions can help build customer trust and loyalty. So, address refund requests promptly, communicate the refund status, and process them per the stated policies.
Review Problem
Reviews play a significant role in shaping customer perception and influencing purchase decisions. Positive reviews can boost sales, while negative reviews can harm your brand's reputation. Sellers should actively encourage customers to leave reviews after their purchase, as it helps build social proof and credibility. To garner more reviews, consider sending follow-up emails requesting feedback and offering incentives for customers to share their experiences. Engaging with customers who leave negative reviews is equally important. Responding promptly, addressing their concerns, and offering solutions publicly can demonstrate your commitment to customer satisfaction.
Managing Bad Reviews
Dealing with negative reviews is an inevitable part of the business. It's important to respond to them professionally and empathetically. Acknowledge the customer's concerns, offer an apology if necessary, and provide a private resolution or avenue for further discussion. This action shows potential customers that you are attentive to feedback and committed to resolving issues.
Shulex VOC is an amazing data driven tool for sellers of Amazon Prime Day for insights into review trends and customer sentiment. Shulex VOC can help you track and analyze overall trends, identify recurring themes or issues, so you can address them proactively. The platform also offers sentiment analysis to gauge the overall sentiment of customer reviews, you can quickly identify problem areas of customer dissatisfaction. Shulex VOC's data-driven insights enables you to make data-informed decisions, respond to customer feedback effectively, and continuously enhance products and services.
Part 3: Things To Care About On Amazon Prime Day
Now, let us know about what you as a seller must care about on this special day. Amazon Prime Day undoubtedly is a golden opportunity to boost sales and gain access to a vast customer base.
Here are three key aspects that you should care about on Amazon Prime Day:
Price Management: First up is about pricing. Offering attractive discounts is a common strategy on Prime Day, but it is vital to manage pricing carefully to avoid negative consequences. You must balance offering competitive prices to attract new customers and maintaining reasonable pricing for existing ones. Setting prices too low may annoy loyal customers who purchase higher-quality products, thus hurting your brand's reputation. So, analyze your products' pricing and monitor customer reactions to maintain a healthy balance that benefits new and existing customers.
Inventory Management: Inventory is a critical factor during Prime Day as the surge in customer demand can quickly deplete stock. Carefully manage inventory to avoid running out of popular products, which can lead to missed sales opportunities and customer frustration. Accurate inventory forecasting, timely replenishment, and coordination with suppliers and logistics partners are essential to ensure seamless order fulfillment during this high-demand period.
Prime Day is a very competitive environment where new and old sellers strive to capture customers' maximum attention. So, you must stay ahead by watching competitors' pricing, promotions, and marketing strategies. Monitor their activities to identify opportunities, adjust pricing, and differentiate your offerings. For this, tools like Shulex can be a valuable add-on in competitor analysis, providing insights into competitor trends and market dynamics. Its competitive intelligence capabilities can enable even an amateur make data-driven decisions and gain a competitive edge during Prime Day.
Part 4: Summary
Thus, what do you think? With these Amazon Prime Day tips on price management, competitor analysis utilizing tools like Shulex, and effective inventory management, can you maximize success on this Amazon Prime Day? Well, do remember that aftersales care is essential for your customers, so prioritize it. Also, address the WISMO problem, refund requests, and manage customer reviews for enhanced customer satisfaction and loyalty. Keep your focus on aftersales to foster positive customer experiences, build a strong brand reputation, and drive long-term success in this competitive marketplace.
- End -