In the highly competitive world of e-commerce, having a solid Amazon Prime Day strategy is crucial for sellers looking to maximize their success. One important aspect of this strategy is to understand and analyze your competitors. You will gain valuable insights to enhance your approach if you rightly identify and study your competitors' performance, product offerings, pricing strategies, and customer engagement tactics. Thus, you will be able to identify gaps in the market, refine your product positioning, adjust pricing strategies, and develop targeted marketing campaigns. Understanding your competitors not only helps you stay competitive but also allows you to make informed decisions to stand out during the bustling Prime Day sales event.
So, let us learn about Amazon Prime Day strategy as below:
Part 1: How to locate your Amazon competitors?
Part 2: How to analyze your competitors on Prime Day?
Part 3: Things to Care on Amazon Prime Day
Part 1: How to locate your Amazon competitors?
Locating Amazon competitors is the first step towards a winning Amazon Prime Day strategy.
Method 1: Search on Amazon
When locating your Amazon competitors, one of the simplest and most effective methods is to search directly on the Amazon marketplace. Here's how to do it:
Step1: Visit Amazon's website and navigate to the relevant category or product page that matches your offerings.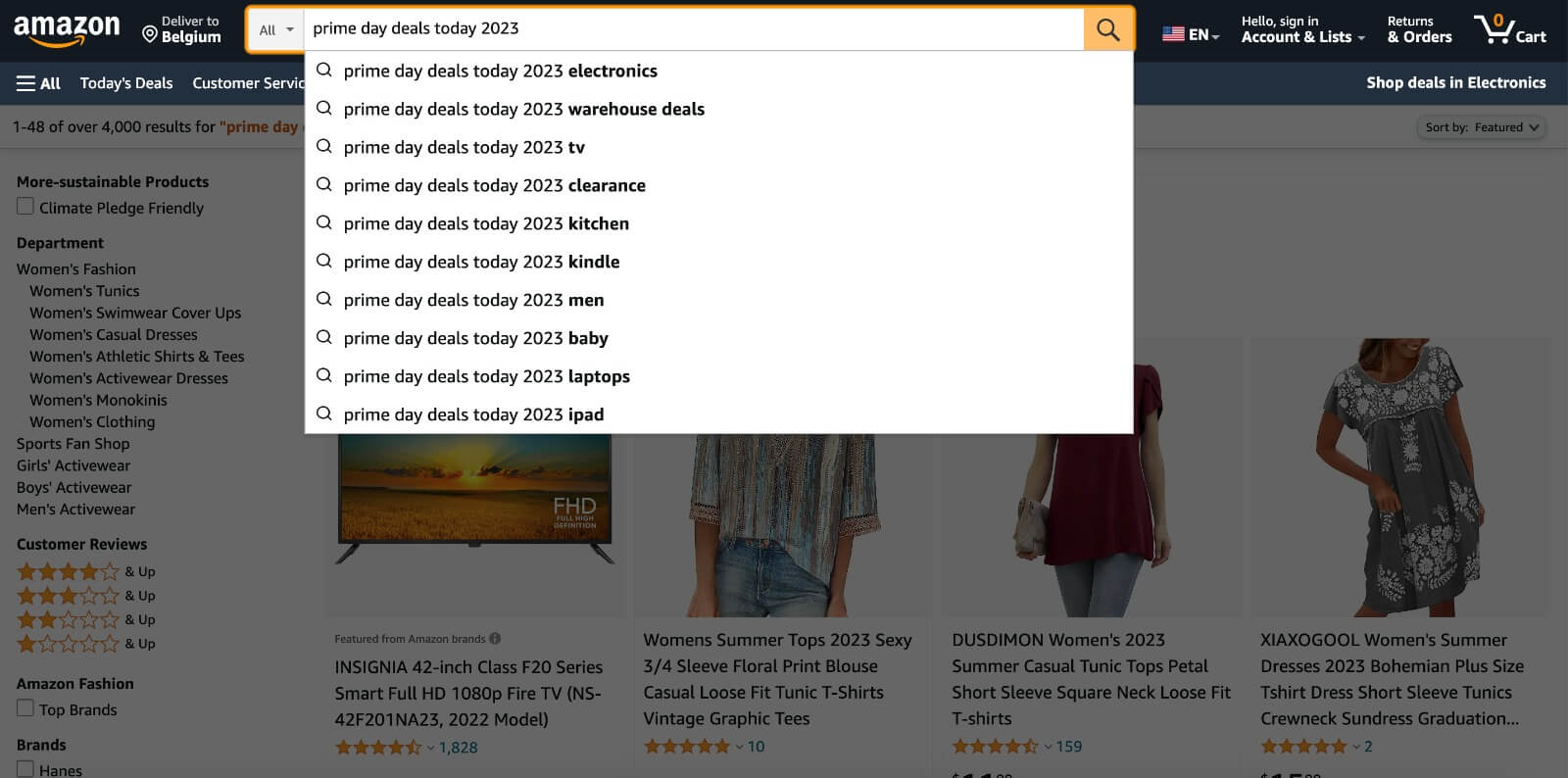 Step 2: Enter relevant keywords related to your product in the search bar and tap enter.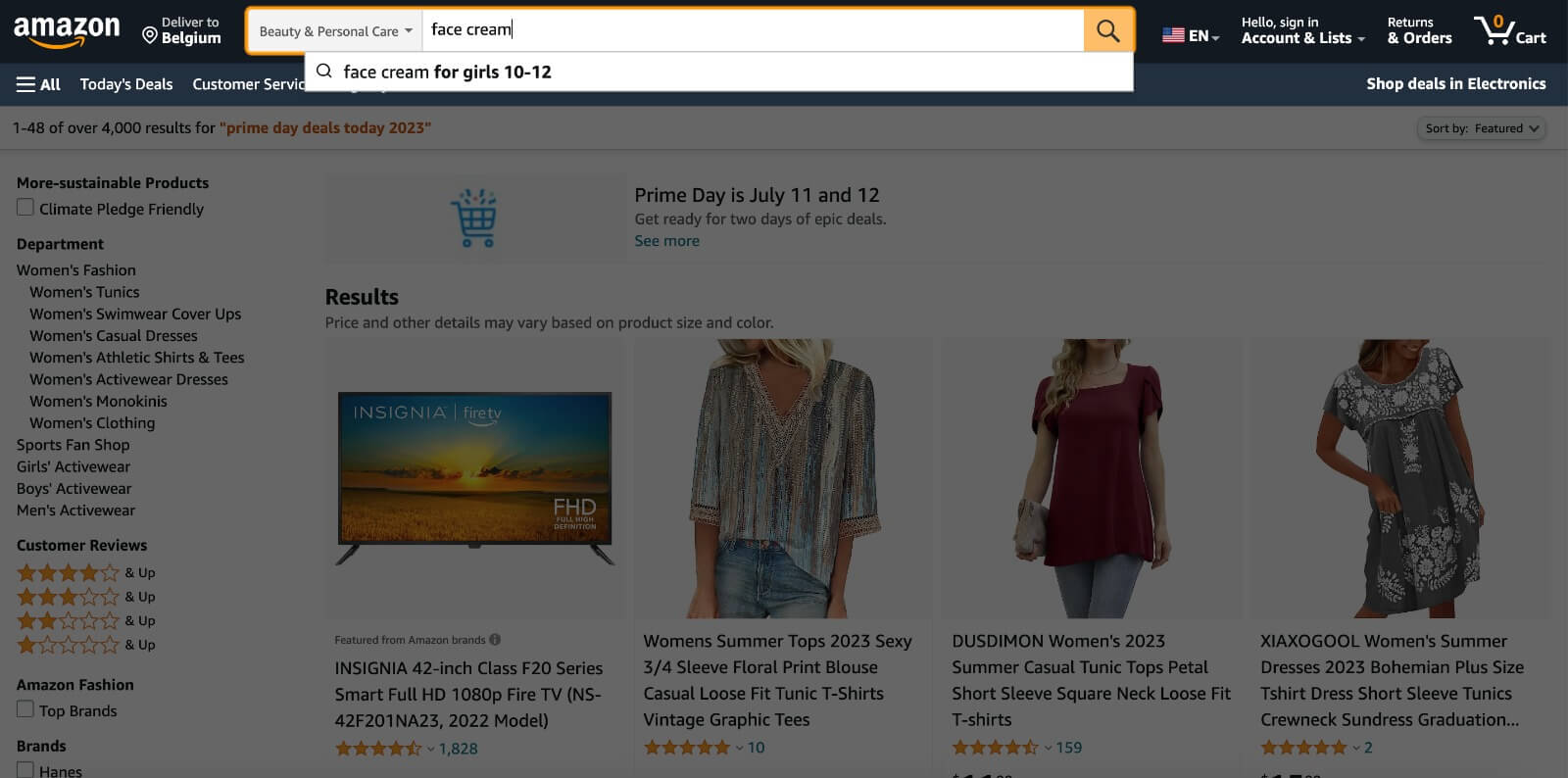 Step 3:Analyze the search results to identify products that are similar to or directly compete with your own.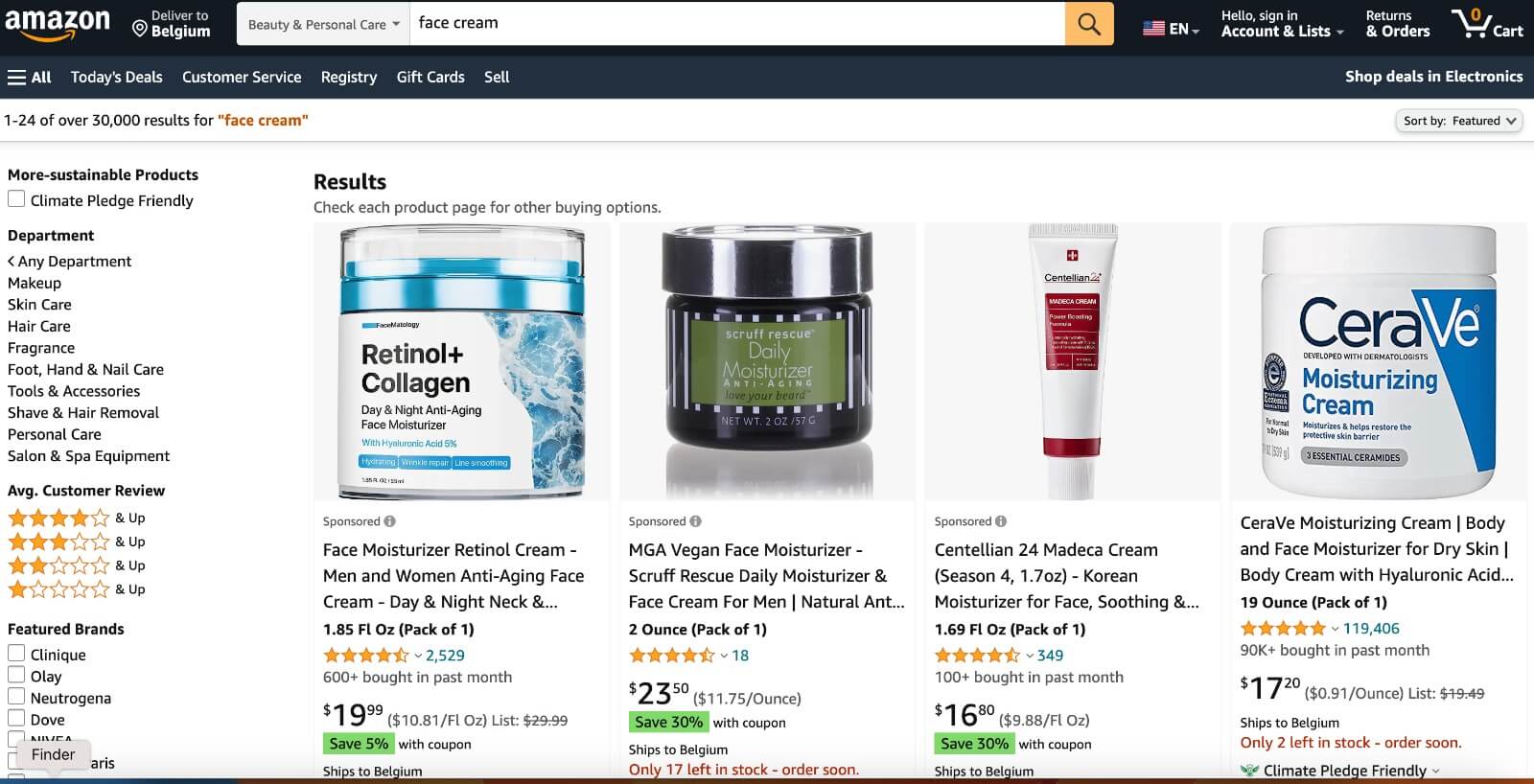 Pros:
It is an easy and straightforward method.
Access to real-time competitor information and product listings.
Provides insights into how competitors position and present their products on Amazon.
Cons:
Limited to the products and sellers visible in the search results.
Only provides a comprehensive competitor analysis of what is visible on Amazon.
The manual search process may be time-consuming for sellers with many competitors.
Method 2: Use Semrush Market Explorer
Another powerful tool for locating Amazon competitors is Semrush Market Explorer. This comprehensive market research tool offers detailed insights into competitors, market trends, and keyword analysis. Here's how to use it:
Step 1: Sign up for a Semrush account and access the Market Explorer feature.
Step 2: Enter relevant keywords or phrases related to your product or niche.
Step 3: Analyze the results to identify competitors, market share, traffic, and other key metrics.
Pros:
Semrush provides in-depth competitor analysis beyond Amazon's search results.
It offers data on competitor traffic, market share, and audience insights.
You get advanced keyword analysis and identification of potential gaps or opportunities in the market.
Cons:
Requires a subscription to Semrush or a trial account to access the Market Explorer feature.
The learning curve may be steep for users unfamiliar with the tool.
The accuracy of data may vary depending on the availability and reliability of Semrush's database.
Both methods can effectively locate your Amazon competitors, with each offering its own advantages and limitations. Amazon's search function provides real-time insights into competitors visible on the platform, while tools like Semrush Market Explorer offer more comprehensive competitor analysis and market insights. Combine these methods, and you can better understand your competition, identify market trends, and refine your Amazon Prime Day strategy to stay ahead in the competitive Amazon marketplace.
Part 2: How to analyze your competitors on Prime Day?
Analyzing your competitors on Prime Day is crucial to gaining a competitive edge and maximizing your success.
Here are two effective methods to analyze your competitors on Amazon Prime Day:
Method 1: Use Shulex VOC for Competitive Analysis
Shulex VOC is the perfect tool for conducting a detailed competitive analysis. It provides insights into customer reviews, sentiment analysis, and overall product and brand comparisons.
Here's how to leverage Shulex VOC for Amazon Prime Day competitor analysis:
Step 1: Sign up for Shulex VOC and access the competitive analysis features.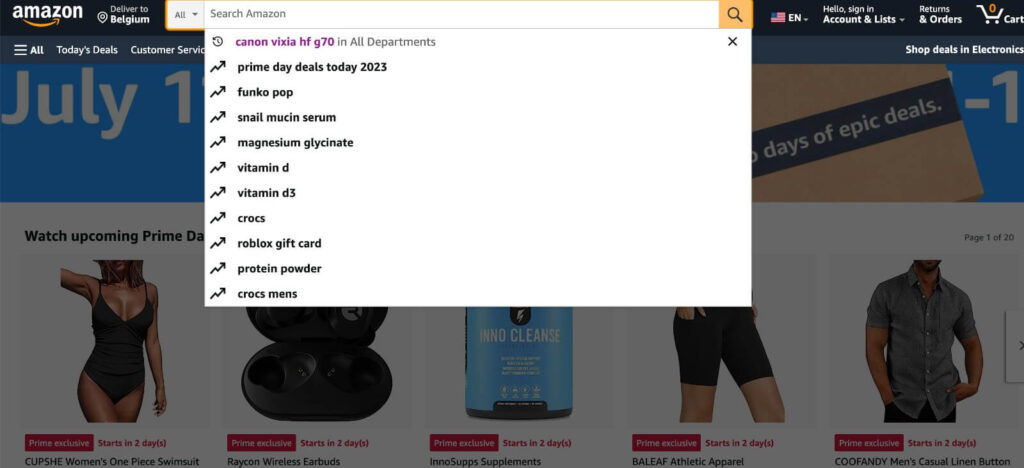 Step 2: Now, track your competitors listings, monitor their pricing, and monthly sales.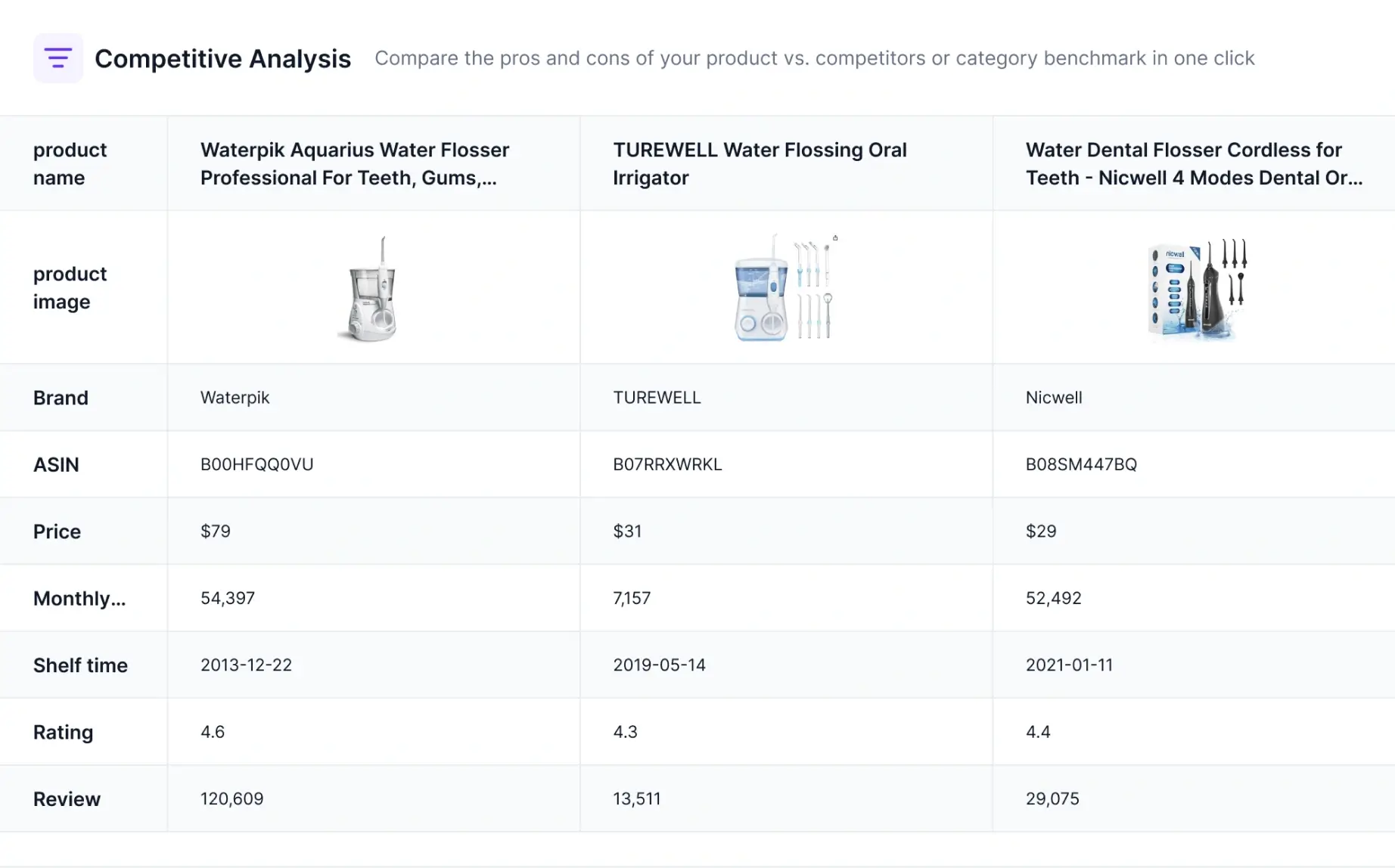 Step 3: Explore the data and metrics provided, including customer reviews, ratings, sentiment analysis, and comparison with your products and brand.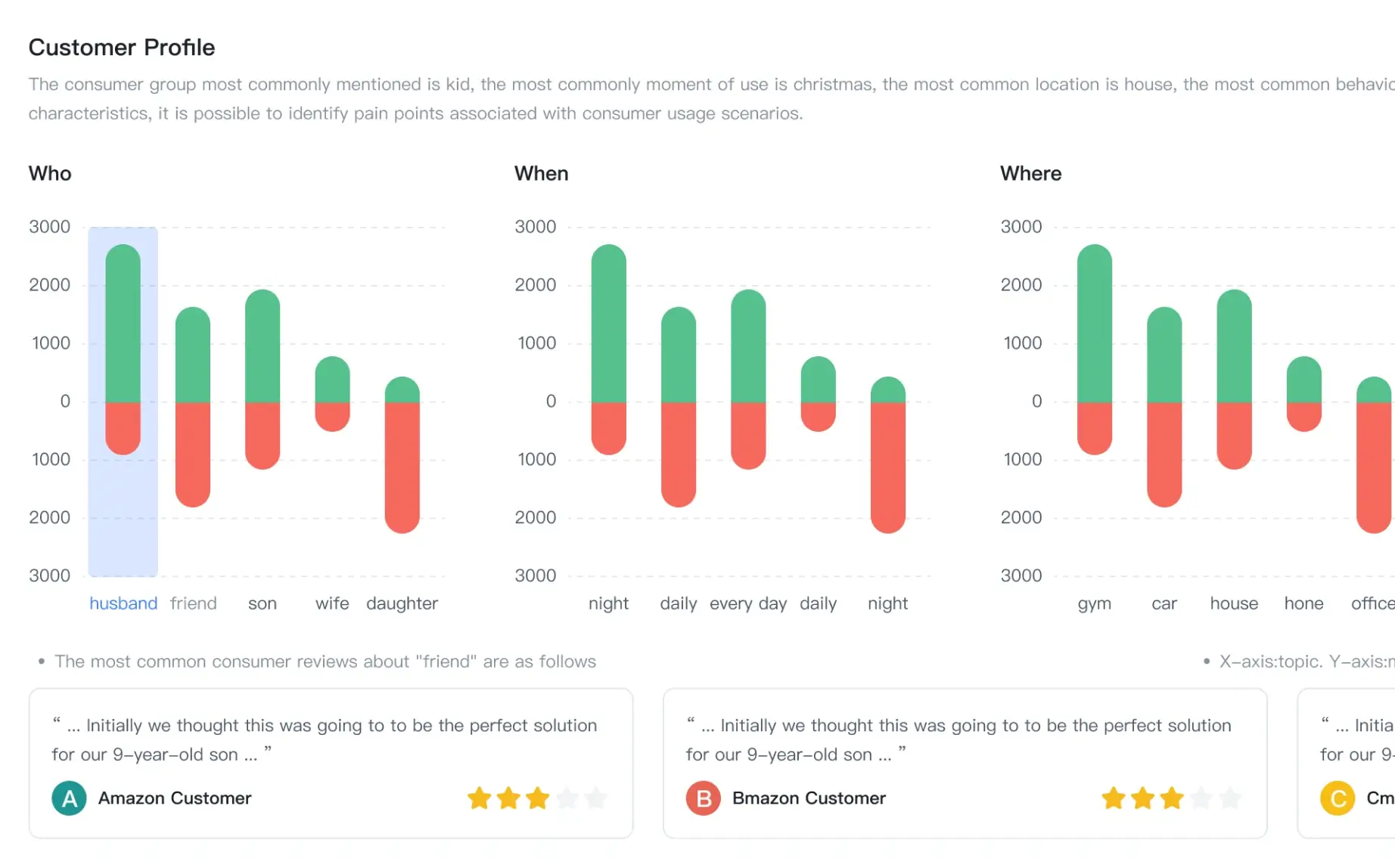 Method 2: Use SellerApp to Monitor Competitor Changes
SellerApp is a comprehensive Amazon analytics tool that can help you spy on your competitors' changes, including keyword rankings, repricing strategies, and listing optimization. Here's how to utilize SellerApp for competitor analysis on Prime Day:
Step 1: Sign up for SellerApp and access the competitor analysis features.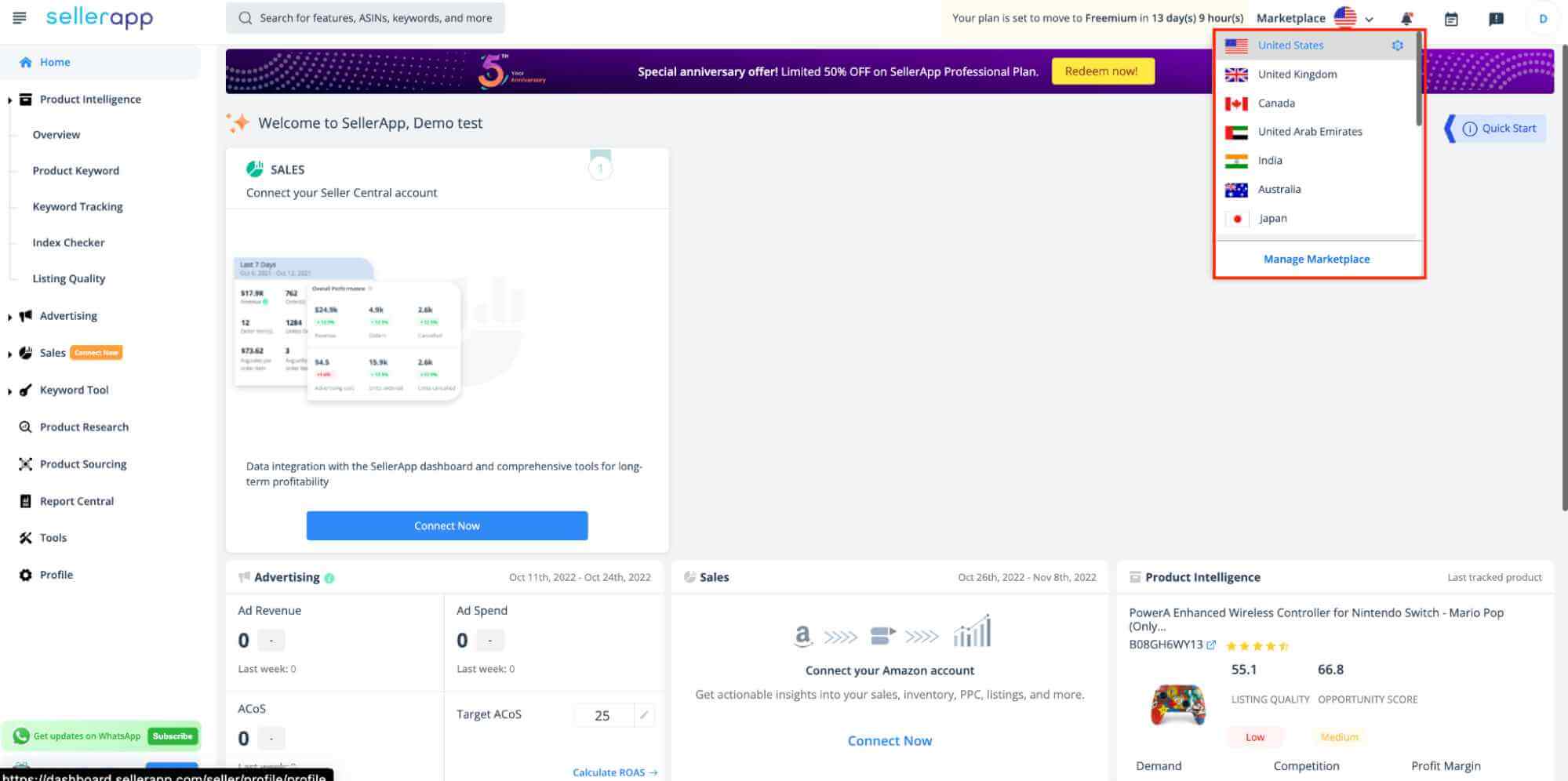 Step 2: Enter the keywords or names of your competitors' products and hit Search. The Research Tool will show relevant options for the seed keyword you entered.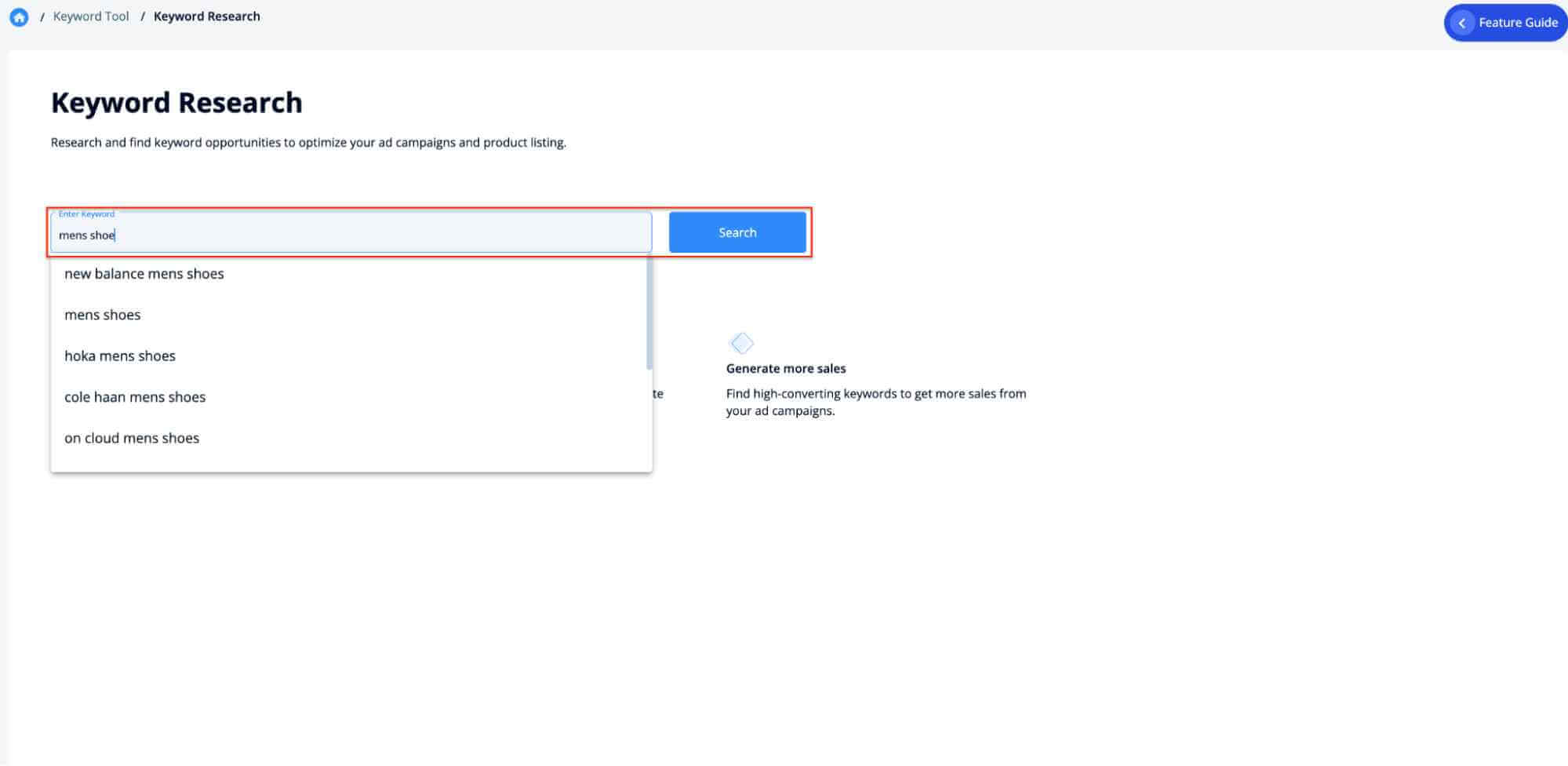 Filter the Relevance Score from drop-down list to high and very high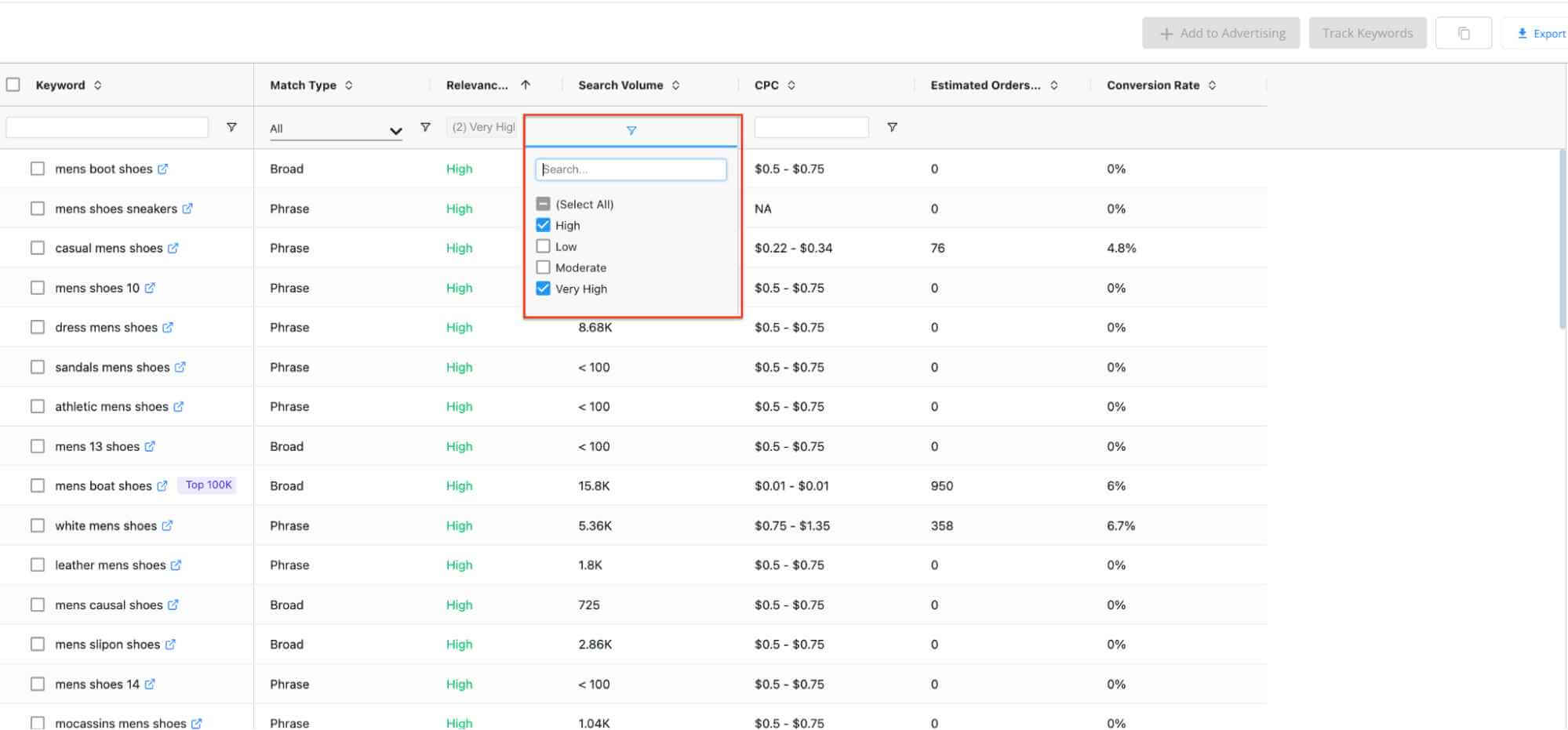 Step 3: Monitor changes in their keyword rankings, pricing strategies, and listing optimizations over time.
These methods above can help you gain valuable insights into your competitors' performance, strategies, and customer feedback. With the said information, you can make data-driven decisions, optimize your Amazon Prime Day strategy approach, and enhance your overall competitiveness in the marketplace.
Part 3: Things to Care on Amazon Prime Day
Here are three crucial things to care about on Prime Day as part of Amazon Prime Day strategy to ensure a successful and smooth experience:
1. Increased Competition: Firstly, Prime Day attracts many sellers, all vying for customer attention and sales. As a result, the competition intensifies, and sellers must stay prepared for increased competition in their respective product categories. It's essential to closely monitor competitors, their pricing strategies, and any promotional activities they undertake. By staying aware of the competitive landscape, sellers can make informed decisions, adjust their pricing, and differentiate their offerings to stand out.
2. Inventory Management: Secondly, Prime Day brings a surge in customer demand, and sellers must ensure sufficient inventory to meet this increased demand. Adequate inventory planning and management are crucial to stay in stock during the event. Analyzing past Prime Day sales data, monitoring product popularity trends, and adjusting inventory levels accordingly can help sellers avoid missed sales opportunities and maintain customer satisfaction.
3. Aftersales Support: Lastly, with a significant influx of orders during Prime Day, aftersales support becomes critical. Be prepared to handle customer inquiries, promptly address issues, and provide excellent customer service. It's crucial to have a dedicated customer support team in place, ready to respond to customer queries and resolve any concerns efficiently. Proactive communication and quick resolutions for post-purchase issues can help foster positive customer experiences, boost customer satisfaction, and drive repeat business. Learn more at: Amazon Prime Day Tips to Prepare for Prime Day Aftersales.
Part 4: Summary
We all know that Prime Day presents a unique opportunity for sellers to increase sales and gain exposure. However, it also comes with increased competition, inventory challenges, and the need for exceptional aftersales support. So, it is vital to carefully monitor competitors for effective inventory level management and top-notch customer service. Sellers can navigate these challenges and maximize their success on Amazon Prime Day.
In short, preparing, adapting, and being customer-centric is the best Amazon Prime Day strategy for long-term customer loyalty.
Lastly, pay attention to price management and competitor analysis using AI-based tools like Shulex for a successful and profitable Amazon Prime Day this season.
- End -