Amazon has made tens of thousands of sellers millionaires in a short span. In 2021, around 60,000 sellers crossed the mark of $1 million in sales on Amazon, while 3,300 sellers even passed $10 million in sales. So, if you are also curious to start making money on Amazon but don't have product ideas or significant capital, then you can still make money with Amazon retail arbitrage.
The retail arbitrage business model allows you to start with any amount of money you want and use your skills to resell products on Amazon. This guide will discuss Amazon's retail arbitrage business deeply, clarifying everything you need to know to start selling on Amazon as a retail arbitrage seller. So, let's get started!
A Quick Look at Amazon Retail Arbitrage Model
How often have you seen some markets selling the same product at a cheaper rate than others? Taking the price difference to advantage, "retail arbitrage" is a process of buying cheaper/discounted products from retailers (physical stores and online retailers) and then selling at a higher price on Amazon. Let's consider an example to better understand it.
Suppose you went to Walmart and bought a toy for $5. Afterward, you will list that toy on Amazon for $15. Now, you will "resell" the product on Amazon and take the profit from the price difference. Besides brick-and-mortar retailers, you can also find cheap products from online retailers. But is retail arbitrage legal?
The retail arbitrage business model is totally legal. Once you purchase a product, you become its owner. So, you have the right to sell the product at any price you want, making sure that you keep it in the same new condition.
Retail Arbitrage vs. Other Sales Models
There are many other sales models on Amazon, such as wholesale, private label, dropshipping, etc. So, let's look at how retail arbitrage Amazon differs from other sales models:
Retail Arbitrage vs. Wholesale
Wholesale is the process of purchasing branded products in bulk but directly from the manufacturer or distributor at an agreed rate. It involves significant initial investment and thorough negotiations.
In contrast, retail arbitrage involves purchasing any number of products of any brand from different retailers at a discounted price. It provides more flexibility in sourcing products and is the most cost-friendly way to start selling on Amazon.
Retail Arbitrage vs. Private Label
Private label is the process of selling your own branded products. It means you have to be involved in product development, branding, and marketing.
On the other hand, retail arbitrage is all about leveraging existing brands and smartly using the price difference game to extract profits. It is a less complex and faster way to sell on Amazon.
Retail Arbitrage vs. Dropshipping
Dropshipping is a way to sell products without owning them. You just list the products on Amazon, while the third-party packs and ships the product to the customer on the dropshipper behalf.
In contrast, retail arbitrage requires that you first purchase products and become the owner. Afterward, you will list, pack, and ship products yourself.
Why Choose Amazon Retail Arbitrage?
There are many pros and cons of choosing Amazon retail arbitrage, as follows:
Pros
Faster to Start Selling: Amazon retail arbitrage is one of the faster ways to start Amazon reselling. In fact, many arbitrage Amazon sellers are able to set up their business in less than a month.
Lower Starting Capital: Amazon retail arbitrage requires minimal capital to start selling on Amazon. You can easily start with whatever you want to invest, even if it's under $200.
Less Risky: Amazon retail arbitrage is a perfect Amazon sales mode to test your luck with minimal money and risk.
Sell Well-Known Products: Amazon retail arbitrage allows you to sell those products that are known to buyers already. This reduces the need to do extensive marketing.
Scalability: Arbitrage Amazon sellers are able to scale their listings with more products easily. Alternatively, many even scale their Amazon business into wholesale, private label, or dropshipping. In fact, many sellers do Amazon retail arbitrage alongside other Amazon business models.
Cons
Competition: Every product you plan to sell under Amazon retail arbitrage will already be listed by other sellers on Amazon. So, you have to put extra effort into making your product stand out and get the attention of buyers.
Extensive Research and Effort: It requires dedication, extensive research, and effort to visit multiple retail stores, explore the products, and find the best ones.
A Step-by-Step Approach to Start Running an Amazon Retail Arbitrage Business
Amazon retail arbitrage looks like a perfect way to enter the Amazon marketplace on a minimal budget. So, now let's discuss in detail the step-by-step approach to start running an Amazon retail arbitrage business:
Step 1. How to Begin Amazon Retail Arbitrage Business
To start your Amazon reselling business, you have to find the products you want to list. For that, you have to visit a retail store or look into online retail that you believe has discounted items and start scanning Products.
How to Scan Products
To scan products, you need to use the Amazon Seller app, which is free to use with an Amazon Seller account. Download the app on your smartphone and log in with your Amazon account. Afterward, start scanning products with the app.
Once you scan a product, you will get details like relevant listing, eligibility to sell the product, the sales rank, and an estimate of profit based on your buy cost. This way, you can scan different discounted products and estimate profitable returns.
In-Depth Product Research
Although the Amazon Seller app provides essential insights to find profitable products, another tool can provide you with deeper insights into products. Shulex VOC web app or free extension is an AI-powered tool that provides a click-based interface to:
Analyze positive/negative reviews
Learn about buyer motivation
Get the pros and cons of the product
View customers' Q&As
Perform competitive analysis
Get similar products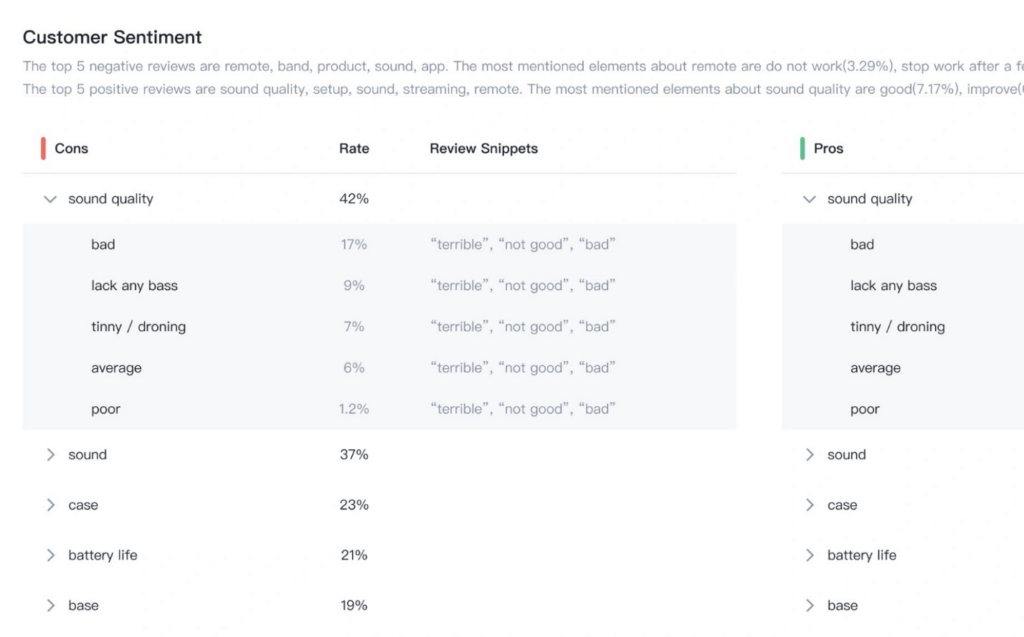 All these insights are very helpful in evaluating the usefulness and demand of products from realistic data. Therefore, it is recommended to shortlist a few products from retail and online arbitrage and then use Shulex VOC to get deeper insights.
How to Source Retail Arbitrage Products
You can source products for retail arbitrage through physical or online stores. Some of the common sources to find products are as follows:
Walmart
Marshalls
Target
HomeGoods
Kohl's
Grocery stores
Dollar stores
TJ Maxx
And many more.
In short, try to find retail stores offering cheap products, either discounted or discontinued products.
What Product Categories Are Best for Amazon Reselling
Another important question for beginner arbitrage Amazon sellers is to decide what product categories to target. So, below are the top categories that work best for Amazon reselling:
Home and Kitchen
Electronics
Cell phone and accessories
Appliances
Arts, crafts, and sewing
Gourmet food
Games and toys
Books
Beauty and personal care
Explore products around these categories to find profitable products for retail arbitrage.
Step 2. Product Research
Now that you know what products to target, it's time to do actual product research. So, scan a product with the Amazon Seller app. Once done, it will show products that match the scanned product. However, you will notice that there will be many duplicate listings.
Open the listing that does not have a "restricted" mark and higher sales rank. Regarding sales rank, it is recommended to choose products that have below 100,000 sales rank. However, a lower sales rank is sometimes due to a sudden boost in sales on that day. Therefore, it is recommended to use AI-powered tools, like Shulex VOC, to get an in-depth analysis of products.
On the product page, you get the price estimate and feature details. In the second row under the "New" section, you will see if Amazon is also selling the product and the number of sellers with FBA. It is preferred to avoid products that Amazon itself sells.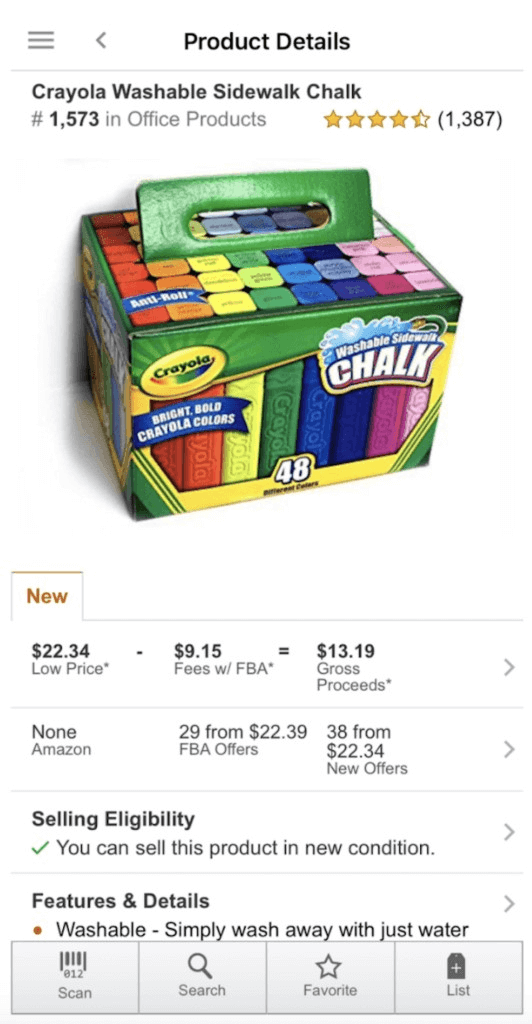 Afterward, you must check if you can profit from this product. On the product page, you can see the gross price of the product, which is the price minus the FBA fee. For the above example product, if you buy the product for $5, you will make a profit of $13.19-$5 = $8.19. This seems pretty decent. Click the pricing section to let the Amazon seller app calculate the profit margin based on your purchase price.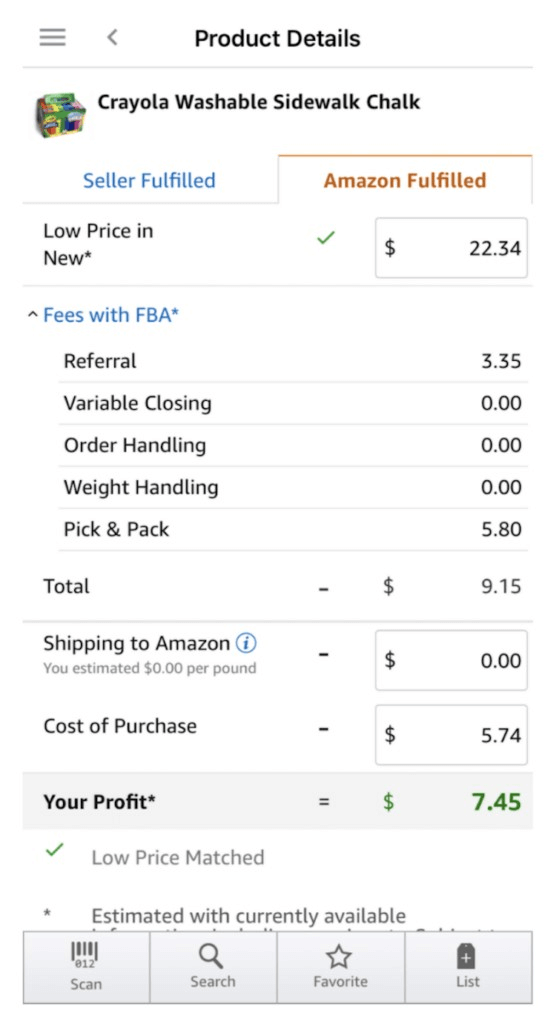 This way, you can research products by scanning different products, analyzing the competition, and estimating the profit margin.
Step 3. Number of Units to Buy
Once you have decided on the product for Amazon reselling, the next thing is to decide how many units to buy. For that, you need to know the combined monthly sales of all the existing sellers and then divide them by the total number of sellers. To know the monthly sales, use the Shulex VOC competitive analysis to know the sales of each competitor.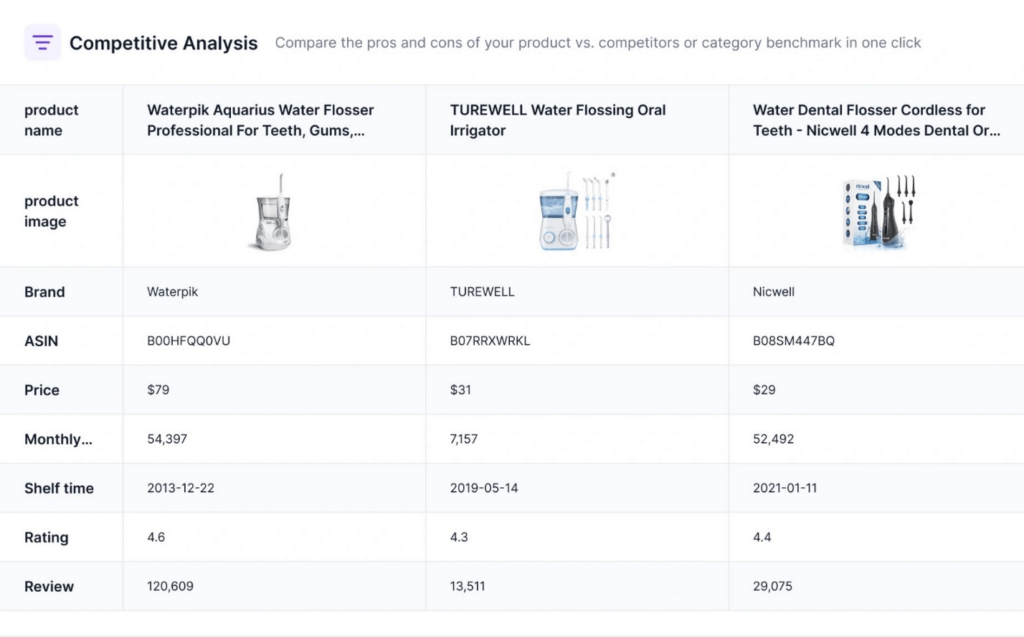 For example, if the monthly sales of the product are 1100 units and there are 15 sellers, then the number of units you should buy is:
1100 / (15 + 1) = 68 units
Here "+1" represents you as the new seller.
So, you can sell around 68 units per month. However, if you are a completely new seller on Amazon, starting with a smaller quantity is recommended to get more familiar with the market, competition, sales, etc.
Step 4. List your Product on Amazon
Once you have purchased the right quantity of the product, the next step is to list it on Amazon. You don't have to create a new listing because it is not a private label product. So, what you have to do is find the existing listing where you want to sell and enter the ASIN to your catalog in Seller Central.
There are two ways to list the product on your Amazon account. The first way is through the Amazon Seller app. Once you scan the product, click the "List" button. You get two options to list the product, i.e., Fulfilled by Merchant (FBM) and Fulfillment by Amazon (FBA). If you choose FBM, then you have to add the inventory available for sale. For FBA, the next step discusses the listing process.
The second method is to list in Seller Central via desktop. Copy the ASIN of the listing and paste it into Seller Central (Inventory > Add a product > paste the ASIN). Choose the condition "New" and finalize the fulfillment channel.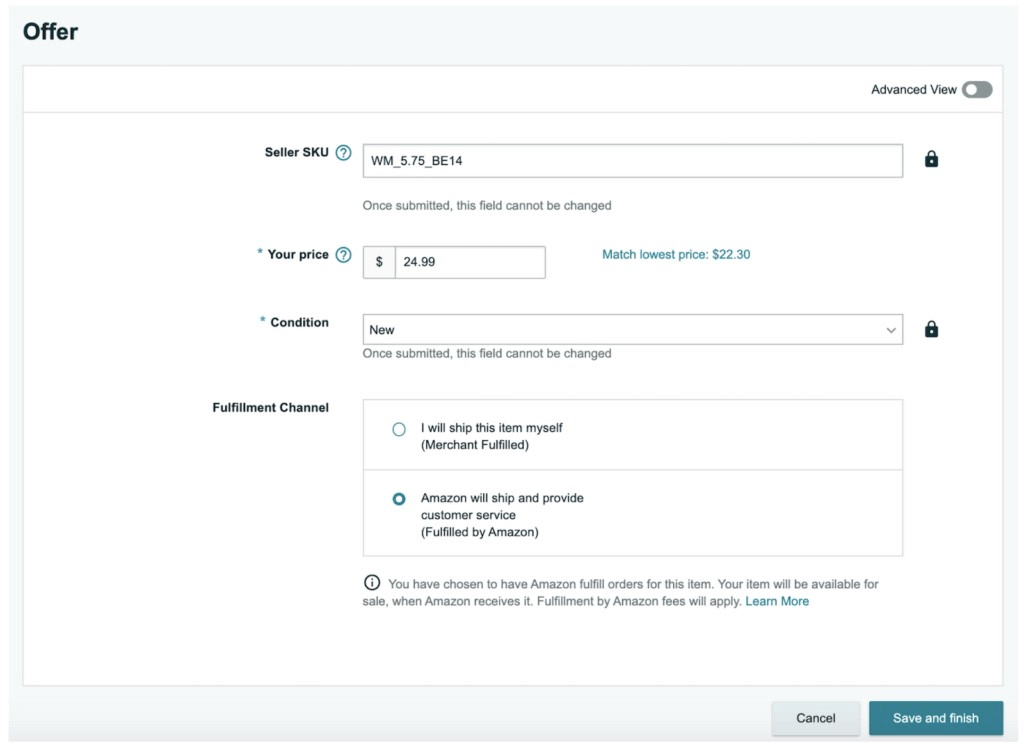 Within 15 minutes, the product will show up on your Manage Inventory page. If you see the status "inactive", then it is because you still have to send the inventory to the Amazon warehouse.
Step 5. Complete the FBA Shipment
If you have chosen the FBA model, then you have to ship the inventory to Amazon. Follow the below steps to complete the FBA shipment:
In the Manage Inventory page, click the "Edit" drop-down menu next to the product you want to ship and select "Send/Replenish Inventory".
Choose inventory to send, including the number of boxes, weight, dimensions, etc.
Confirm shipment date, mode, and other required details.
Print FBA labels and paste them on the box.
That's it! This way, you are able to complete the FBA shipment. Once the inventory reaches the Amazon warehouse, your inventory status will become active and ready for getting orders.
Tips for Amazon Retail Arbitrage
By now, we have learned all the basics and initial steps to set up an Amazon retail arbitrage business. Let's now quickly look at some of the tips and tricks for Amazon reselling business to maximize your chances of success:
Try to sell soon-to-be trending and seasonal products.
Try to find discontinued products that are available at highly discounted prices.
Use eBay to search for products, especially "discontinued" ones.
Be patient if you don't find the right product to sell after visiting 5+ stores.
Always check price history to ensure it is not getting frequent price fluctuations.
Start with a small investment and inventory.
Use other Amazon sales modes alongside retail arbitrage.
Make data-driven decisions using the right tools like AI-powered Shulex VOC.
In short, Amazon retail arbitrage can become a source of passive income if you approach it with the right strategy and show patience initially.
Wrapping Up – It's Time to Start Making Bucks with Amazon Retail Arbitrage Business
Amazon is a huge marketplace and a path to make hundreds of thousands of bucks within a few months. There are many ways to start making money from Amazon, but Amazon retail arbitrage is a perfect sales model to taste the Amazon marketplace with minimum investment. So, we will wrap up the discussion by recommending you follow the above steps, try Amazon reselling, and start making your first bucks with Amazon.
- End -