When we talk about chatbots, most think they are used only for customer support. Although assisting in answering customer queries is one thing, chatbots can also help in marketing.
According to Intercom data, 82% of website visitors are likely to become a customer if they get to chat with you in real time. This reflects that live chat is an important marketing strategy today to convert visitors to customers. That's why the chatbot for marketing is the game-changer today. It empowers businesses to offer 24/7 marketers access to visitors without requiring any human involvement. Therefore, this guide is going to discuss in detail the chatbot marketing technique, including its benefits, strategy, and useful tips. So, let's get started!
What is Chatbot Marketing?
Chatbot marketing is a marketing approach that helps you automate interactions with visitors, either on the website or app and increase sales. Chatbot marketing empowers your business to engage with visitors at any time, no matter if your marketing team is online or not.
Marketing chatbots can be designed to initiate conversion with visitors or answer their support questions. For instance, a small chat box can appear at the bottom right saying, "Hi, there. Anything I can help with?" and beneath it, there can be a few options the visitor can choose. Once the visitor interacts with the chatbot, the chatbot can make the conversation long and eventually convince the visitor to purchase and get contacted by the sales team.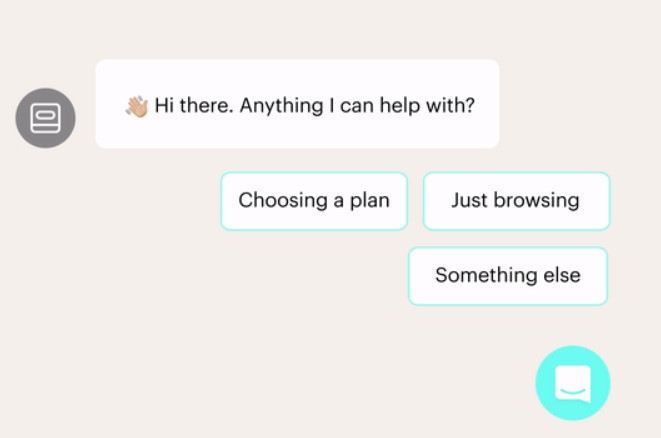 One thing to note is that humans do not run chatbot marketing tools. Humans build and configure them, but they run autonomously. They are designed to provide customers with the exact answer you want them to see according to the rules you specified. You can even specify when the chatbot appears, such as when the visitor stays for over 30 seconds on the pricing page, when the visitor is not signed in, etc.
Example of Chatbot Marketing
To better understand the effectiveness of chatbot marketing, let's consider the example of marketing chatbot by a German car dealership, Volvo Cars Amberg. Since car buyers regularly visit dealership websites to explore the prices of cars, Volvo Cars placed a marketing chatbot along with an integrated Typeform survey. The chatbot assists visitors in getting instant and customized price quotes according to the details provided by the visitor.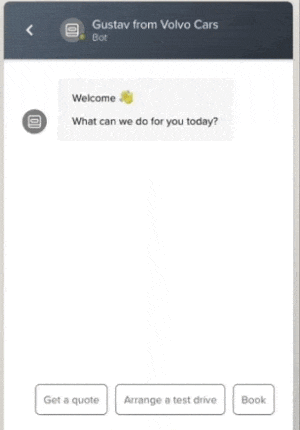 After setting up the chatbot for marketing, Volvo received an unexpected response. Their lead generation increased by 300%. Moreover, it also increased the chances of leads purchasing the vehicle by 200%. It was all because visitors were getting real-time answers to their questions and fast browsing without manually searching for cars.
Benefits of Using Marketing Chatbots
Marketing chatbots are becoming increasingly popular due to their promising role in business growth. Below, we have compiled a few key benefits of using marketing chatbots:
1. 24/7 Availability
Chatbot for marketing remains operational on your website or app 24/7. This means that visitors will get instant responses, which will have a positive impact and lead to more leads and sales.
2. Customized Engagement with Visitors
Once visitors interact with the marketing chatbot, the bot can then ask different questions based on the visitor's responses and behavior. This customized engagement not only provides a satisfactory user experience but also helps to build qualified leads.
3. Increase Conversion Rates
Chatbot marketing technique has proven to increase conversion rates significantly. They give visitors a taste of real-time interaction with the exact information they need. This reflects the company's professionalism, which can lead to an increase in conversion rates.
4. Interact with High-Intend Leads More Aggressively
For visitors that stay on the pricing page for a longer duration or show interest in learning more, you can use the chatbot to instantly let them book a call with the sales representative.
5. Cost-Effective
Marketing chatbot reduces the workload of marketers. It automates many manual and repetitive tasks, such as answering common queries, etc. This saves both time and resources, which directly leads to reduced operational costs.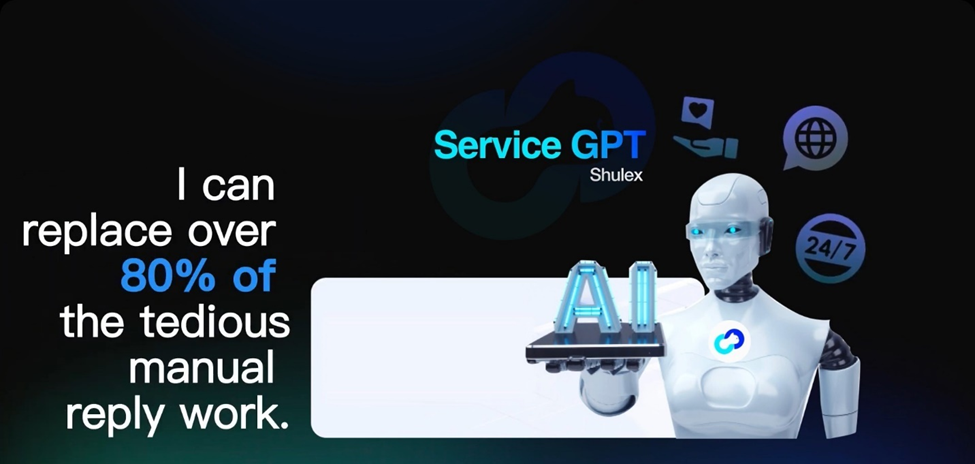 6. Insightful Data
Chatbot marketing also helps to get insightful data about customers' behaviors, preferences, and other details. These insights can then help in optimizing the marketing strategies and future increments of products.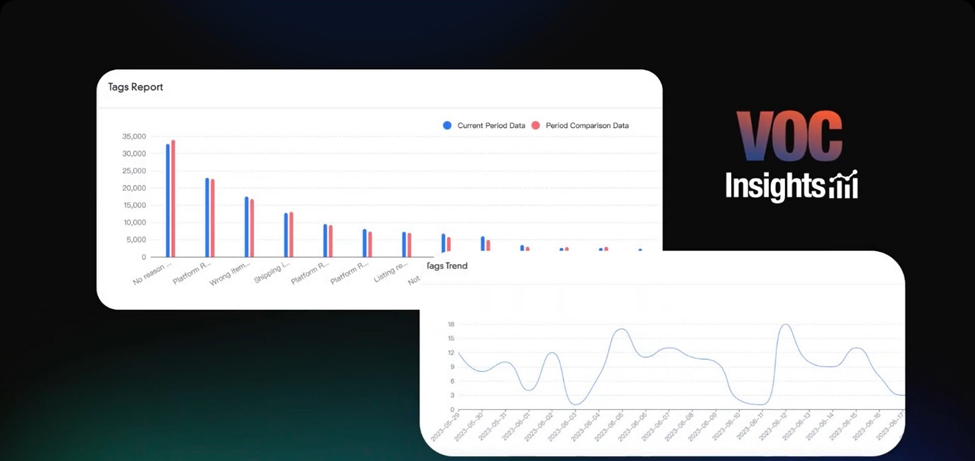 7. Facilitate Existing Users
The marketing chatbot can also facilitate existing users. For instance, it can guide about how to access the free trial, notify users about new features, etc. This way, it can keep the existing users engaged and improve the retention rate.
How to Create an Effective Chatbot Marketing Strategy?
An effective chatbot marketing strategy requires a well-structured plan. It can vary from business to business, but below are the main steps you can follow to create an effective chatbot marketing strategy:
Step 1. Set Your Chatbot Marketing Goals
Start with specifying your chatbot marketing goals. Determine what needs you want to fulfill with it, such as brand awareness, customer acquisition, visitor insights, etc.
Step 2. Pick the Right Platform
Based on your business model and audience, shortlist a few platforms. Afterward, test those platforms and finalize the best one. However, it is recommended that you pick a platform that incorporates all the features you can expect from a marketing chatbot.
Shulex Service GPT is one such ideal marketing chatbot that offers plenty of features, such as:
24/7 uninterrupted personalized engagement with visitors
Automated knowledge base construction using product manuals, emails, and other data you provide.
Seamless integration with private/public domain platforms, such as websites, apps, etc.
Rapid and to-the-point responses
Easy to configure and use
At least 30% cost saving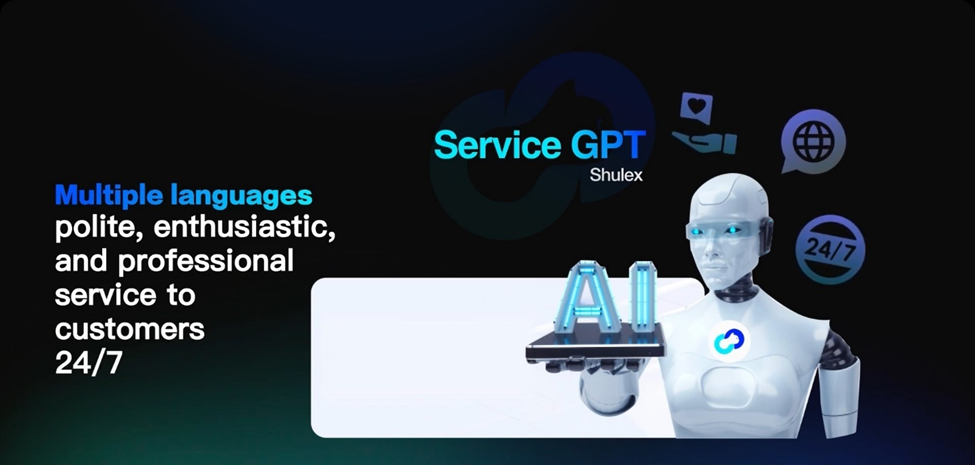 All the above Shulex Service GPT features make it a full-fledged platform for chatbot marketing. So, either pick Shulex Service GPT or any other of your choice and head for the next step.
Step 3. Develop Content Strategy
Now, develop a content strategy that reflects what content you want visitors to engage with. It can include FAQs and insights from marketing, sales, customer service, etc.
Step 4. Bot Personality
You must ensure that the marketing chatbot gives a humanized experience and aligns with your brand identity. So, now craft the chatbot's voice and personality.
Step 5. Craft an Engaging Opening Message
The opening message is crucial, as it is meant to engage the visitor. So, make the opening message compelling to get visitors' engagement.
Step 6. Map the Conversation Journey
Once the visitor has viewed the opening message, what should be presented next? Therefore, it is important to plan the conversation journey. For that, you can create flow diagrams and develop conversation trees for all questions/responses.
Step 7. Optimize Responses
Once you have finalized the conversation journey and responses, go through them and optimize the weak responses. You can even set multiple responses for the same question to let the chatbot pick the one that suits the best, depending on the scenario.
Step 8. Insert Visual Elements
Insert emojis, GIFs, or images to enhance the visual effects of the messages and increase engagement.
Step 9. CTA Buttons
Depending on the question/response, set call-to-action (CTA) buttons to assist visitors in specific actions.
Step 10. Test and Launch
Perform a comprehensive check of the chatbot you just created. Evaluate it based on different scenarios and inspect its performance. Once you are satisfied with the performance, launch the marketing chatbot. Afterward, monitor its performance regularly and upgrade it accordingly.
Tips for Using the Chatbot Marketing Technique Effectively
The chatbot marketing technique can be game-changing for generating leads and increasing sales. However, it does require strategic planning to get the best out of it. In this perspective, below are some tips for using the chatbot marketing technique effectively:
1. Show Up Chatbots at the Right Time
Not all visitors would like to see the chatbots, especially when they have just opened your website. To get the most use of chatbots, you have to make them appear strategically at the right time.
It is recommended to show up chatbots with customized opening text on specific pages after a few minutes. For instance, you can show the chatbot after the visitor has spent 30 seconds on the product page. Besides that, make sure that the chatbot quickly connects visitors with humans if they are likely to make a purchase.
2. Don't Make Bots Look Human
There is a misconception that visitors won't interact with chatbots if they know they are bots. So, marketers often make their bots pretend to be humans by giving them a real person name and stock image. However, this approach can cause more confusion.
For instance, if you made the marketing chatbot pretend to be human and it gives a strange reply to a query, it can frustrate the visitor and even make him close your website.
In contrast, if you clearly tell that your chatbot is actually a bot, you can still engage with visitors with fewer chances of confusion, etc. The above Volvo example is a clear glimpse that bots can increase leads without pretending to be humans.
3. Chatbot Should Sound Conversational
Your marketing chatbot should sound conversational. Despite being a bot, its tone should resemble the words of a real human. This helps visitors get more natural and engaging interaction, which can positively increase the chances of the purchase.
4. Well-Trained Chatbot
Before launching the chatbot, invest proper time and effort into training the chatbot. You have to train the chatbot with all the data set that is important for it to understand and respond to customer inquiries accurately.
For instance, Shulex Service GPT allows you to input product manuals, FAQs, conversations, emails, and other data sets. Afterward, it extracts valuable insights from the provided data and uses that while responding to visitors' queries. This way, the chatbot can provide reliable, consistent, and satisfactory responses to customers.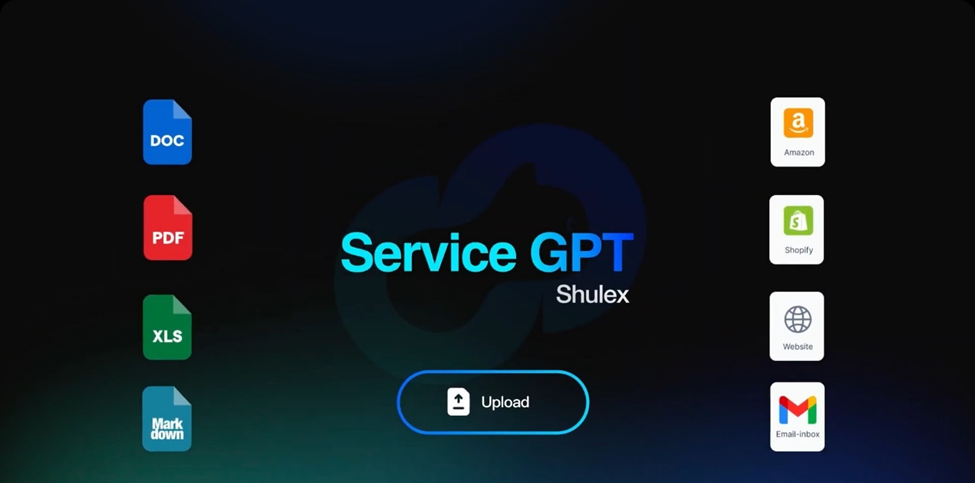 5. Refine Chatbot Regularly
Chatbots may not meet the targeted responses instantly. You have to evaluate the chatbot's performance and optimize the chatbot marketing strategy accordingly. For that, it is important to analyze chatbot conversation logs, identify when visitors interact with the chatbot the most, evaluate customer satisfaction ratings, etc. So, review your chatbot performance regularly and refine it accordingly.
Wrapping Up – Ready to Make Chatbot Marketing Part of Your Marketing Strategy?
Chatbot marketing provides a modernized and effective way to interact with visitors. Its intelligent responses and personalized interactions are helping businesses increase leads and conversion rates. Therefore, this guide will wrap up the discussion by recommending you make chatbot marketing an integral part of your marketing strategy.
- End -