As ChatGPT continues to grow and develop, its powerful data analysis and natural language processing capabilities are very useful to members of the cross-border e-commerce industry. In this article, we will explore how ChatGPT can be convenient for the cross-border industry and recommend five tools to take advantage of ChatGPT's features without logging in. Businesses can take advantage of ChatGPT's features without logging in to improve their customer service, efficiency and overall performance. Whether you want to analyze customer data, automate customer service interactions, optimize your Amazon listings, or build chatbots and language models, there is a tool to help you harness the power of ChatGPT and improve your business.
What Is ChatGPT And What Can It Be Used For on Amazon?
ChatGPT is an AI-powered chatbot that is designed to assist customers on Amazon with their queries and concerns related to products and services. ChatGPT can provide several benefits for Amazon sellers. Here are a few examples:
Improved customer service: ChatGPT can be integrated into customer service chatbots to provide quick and accurate responses to customer inquiries. This can help improve customer satisfaction and reduce response times.
Personalized recommendations: ChatGPT can analyze customer data to provide personalized product recommendations based on their browsing and purchase history. This can help increase sales and customer loyalty.
Content generation: ChatGPT can be used to generate product descriptions, reviews, and other types of content for Amazon's website. This can help improve the quality and quantity of content, which can lead to higher search rankings and more sales.
Data analysis: ChatGPT can analyze customer data to provide insights into customer behavior, preferences, and trends. This can help Amazon sellers make data-driven decisions and improve their marketing strategies.
The best 5 ChatGPT Alternatives For Amazon
Shulex
Shulex is a global business data insights company and an AI-powered applications company. We capture multimodal consumer voices from across the web and leverage GPT AI's powerful analytics to provide our global clients with intelligent, scientific, and efficient consumer insights. We also provide a free Amazon ChatGPT browser extension, a custom VOC consumer insights platform, an Amazon category analysis report, and a one-stop e-commerce customer experience workbench. From AI data analysis to AI business application, we provide a full range of services to effectively help global sellers achieve business strategic planning, product planning and solutions, e-commerce operation optimization, and customer experience improvement.
Key Features of Shulex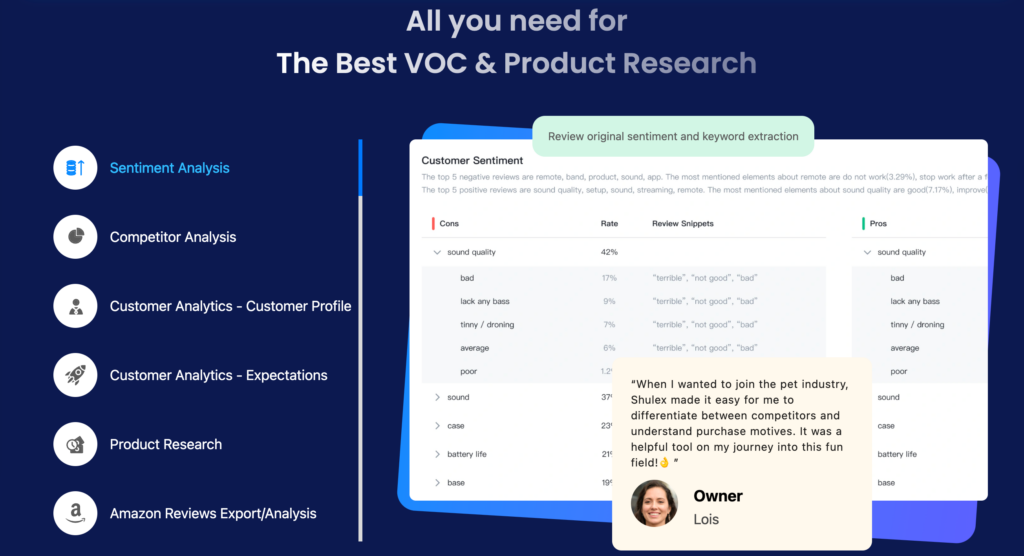 Shulex Main Features
Market Trends: understand the market with a bird's eye view. Track what's happening, how the players are doing, and the overall health of the market.
Category Insights: analyze category performance with trend data to identify which category to tap in for your next business success.
Product Research: research and validate reliable product ideas faster than ever before with accurate sales estimates, trends, insights and more.
Competitor Analysis: analyze your competitors inside and out to learn from their strengths and capitalized on their weakness.
Review Sentiments: easily see how negative or positive your customer reviews are, understand what's driving the star ratings and see important trends in customer reviews about pricing, comparisons to competitors and more.
Topics Analysis: surface the most mentioned topics from your customers and identify popular usage scenarios, the right pricing strategies, tp requests for new features, and much more in minutes.
Custom Topics & Labels: create your own custom topics and labels to train the AI to automatically group reviews into your own custom categories and get the exact insights you want.
Chatbot Copilot: Open the Sidebar to chat with Shulex easily about anything, all powered by GPT-4 and GPT-3.5, just as intelligent as ChatGPT
Shopify Review Generator: Download all Shopify reviews with just one click without figuring out its review app.
Listing Optimization: Optimize compelling product descriptions, key features and benefit bullets for listing.
The Pros and Cons of Shulex
Shulex quickly analyses a lot of data and presents it in a very easy to understand way to big audiences, for any kind of product where ratings & reviews is important. It is a big benefit if you are just looking for high level analysis (pros and cons, sentiment, trends) and you want to dive a bit deeper into the details. It will help in analyzing a lot of ratings / reviews on different products and to put it an easy to understand presentation for colleagues / stakeholders who are not that much into the topic. If you have any feedback, the Shulex team is quickly picking it up, getting back to you and sometimes even implementing improvements on a very short notice.
The cons here: Shulex doesn't support the whole Amazon categories as they are in beta version and only support partial categories. Besides that, it is covering only English and Amazon US marketplace.
JungleScout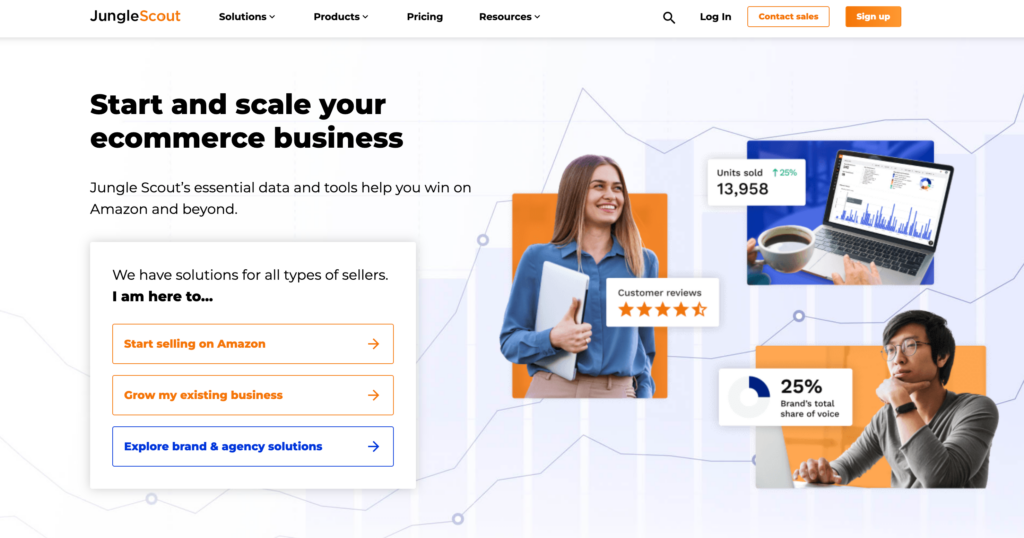 Jungle Scout is a Amazon seller tool that helps Amazon sellers find profitable products to sell on Amazon. It allows sellers to check Amazon sales data, product rankings, and review counts, which can help sellers to identify popular products that are selling well and to make sound decisions about which products to list and sell on Amazon. It is valuable and easy to use and provides a wealth of information that can save sellers time and money.
Key Features of Jungle Scout
Market & Keyword Research
Optimize Your Listings
See Trending Categories, Product and Brands
Evaluate Emerging Search Trends
Forecast Sales and Inventory needs
Identify Competition
The Pros and Cons of Jungle Scout
There are a few pros and cons to Jungle Scout. The biggest pro is that it gives you access to a lot of data that you wouldn't otherwise have. This data can be really helpful in making decisions about which products to sell on Amazon.
The con is that Jungle Scout is a bit pricey. Another pro of Jungle Scout is that it is easy to use. You don't need any prior experience with Amazon or data analysis ability to use it. The con here is that Jungle Scout doesn't offer a free trial, so you have to pay for it upfront.
Helium 10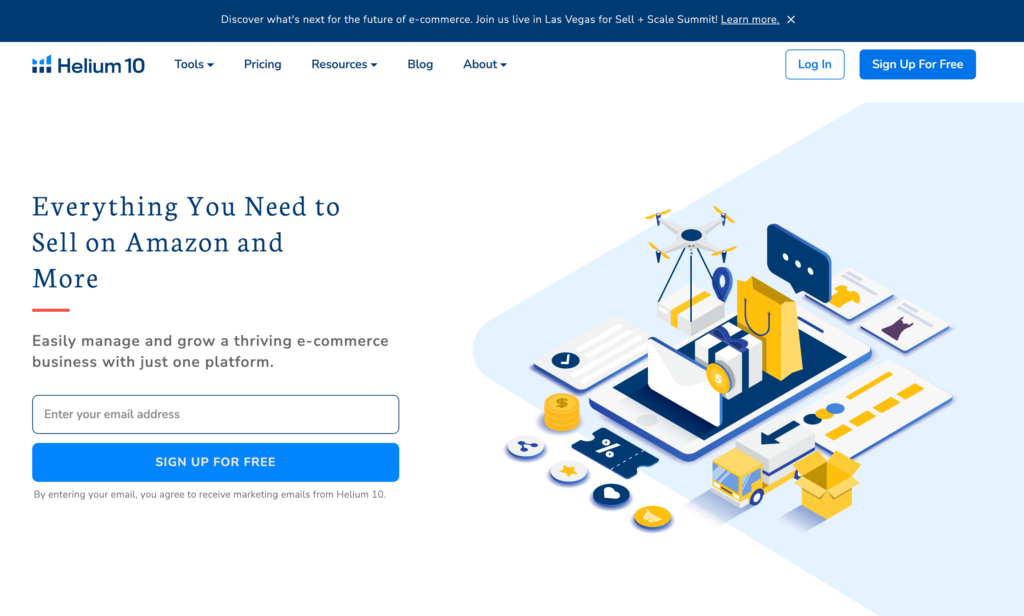 Helium 10 is an Amazon software that aims to help Amazon sellers with every aspects of their selling on Amazon, such as manage and sell products, find keywords, identify trends, optimize listings, streamline advertising campaigns, and more.
Key Features of Helium 10
Product Research
Keyword Research、
Keyword Rank Tracker
Profit & Sales Tracking
Request Reviews in One Click
PPC Automation Tool
The Pros and Cons of Helium 10
It has all the features needed for Amazon. They are constantly updating the software and adding new features without increasing the price. And it saves so much time when searching for new product ideas and helping to validate them. You have a free chrome extension to work with. A free plan is available for 30-days to try various premium features. A complete marketing suite with proper tools to excel on Amazon One of the highest accuracy rates, which makes it a top tool. They offer remarkable customer support and a complete database to assist in learning.
But Helium 10 is quite an expensive investment and it is not an intuitive, but professional suite which will consume you some time to get used to and understand it.
Monica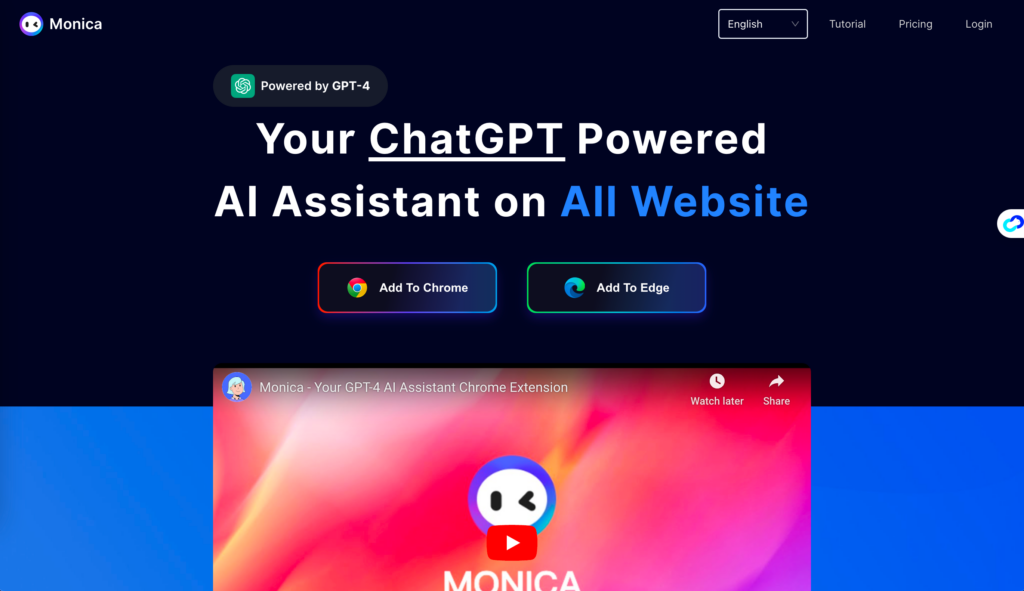 Monica uses the powerful features of the ChatGPT API to understand and respond to your chat messages and generate copy based on the provided templates. Monica can answer any complex questions in the sidebar. It can also help you write articles, AI painting, read articles, summarize YouTube videos, search the internet, and enhance Google and Newbing search engines. Available on all websites.
Key Features of Monica
Chatbot
Search Enhance:
Web Browser
Prompt Library
YouTube summary
ChatPDF
Quick Action: Translate, paraphrase, and explain any text on any webpage.
The Pros and Cons of Monica
Monica utilizes the powerful features of the ChatGPT API to understand and respond to chat messages and generate text based on provided templates.It can answer complex questions, help with writing articles, perform AI painting, read articles, summarize YouTube videos, search the internet, and enhance Google and Newbing search engines. And Monica is available on all websites, making it very convenient.
But Monica may not fully understand some complex questions or content with high language difficulty and Monica's responses may be limited by templates and algorithms, making it difficult to provide personalized answers.
Merlin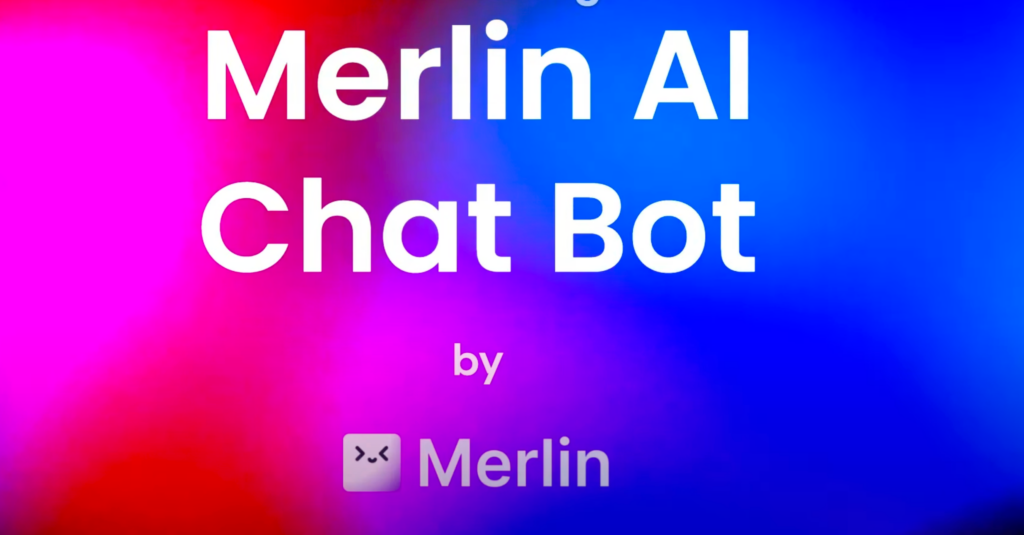 Merlin Chat GPT App for chrome is a browser extension that enhance your productivity by providing applications of ChatGPT on any website on your browser. Merlin provides you features like Free GPT-4 access, Youtube Summary, Blog Summary, AI writer for Twitter & LinkedIn, Chat GPT response on Google search, AI Chatbot to Chat with Merlin on any website and much more.
Key Features of Merlin
Access GPT-4 for Free
Unlimited Chat GPT for Google Search
Translate ChatGPT response in Multiple languages
Access AI Chatbot everywhere
Youtube Summary with AI Chatbot、
The Pros and Cons of Merlin
Merlin is a browser extension that provides ChatGPT applications on any website in the browser, thus enhancing user productivity.Merlin offers many features such as free GPT-4 access, YouTube summary, blog summary, AI writer for Twitter and LinkedIn, Chat GPT response on Google search, AI chatbot on any website, and more. And Merlin can help users complete tasks faster and improve work efficiency.
But Merlin's AI responses may not be accurate or perfect, requiring users to make their own modifications and edits.
What is the best AI Chrome extension?
Shulex Copilot is the best AI Chrome Extension in 2023, Shulex is your AI assistant for commerce business with ChatPT-powered tools to improve operations by providing suggestions, answering queries, and automating reports, supports universal ecommerce platforms and comprehensive tool for maximum efficiency. It is tailored to support all major global e-commerce websites. Get your questions answered, find similar products, translate content, and analyze products in just 10 seconds. Focus on what matters most and let our assistant handle the rest. From product development, market research, and marketing campaigns to customer service, Seller Assistant streamlines your entire e-commerce process. Improve your efficiency, save time, and concentrate on your core business as our AI-powered assistant tackles the challenges of the digital marketplace
- End -