It is no secret that every business has to continuously work on their product improvements in order to keep their customers happy. Even if the product has shown a promising start and got the attention of customers, it still needs to come with upgrades/improvements. Not only is it essential to incorporate changing customer needs but also to drive more sales.
The yearly launch of new iPhone models is a simple example of how product improvements are vital to keep consumers engaged. From finding the lacking of your product to introducing new features and enhancing the functionality, improved products are significantly increasing profitability for businesses.
So, let's have a thorough discussion about how to make product improvements in this guide.
What is Product Improvement?
Product improvement is all about modifying the features, design, layout, build quality, and packaging of your products to optimize the user experience. Improved product quality lets the customers realize how much your brand cares about them, and eventually, they are inclined toward your products. And that's where your business gets an edge over its competitors.
Product improvements are usually made in response to customers' feedback and reviews. After deep analysis, the customers' concerns are addressed by improving products or adding new features to them. Let's have a closer look at the types of product improvement:
Functional Improvement: It refers to adding new features or modifying the existing features to improve the product's functionality.
Quality Improvement: It refers to working on the overall quality of the product. It can be done by using better quality raw materials that help the product last longer and work efficiently.
Design Improvement: It refers to improved product aesthetics, finishing, and packaging. If the product is visually appealing, customers will definitely be attracted to it.
Sustainability Improvement: It refers to making changes to your manufacturing process to make products more healthy for customers and safer for the environment. It is done to align products with the relevant SDGs.
Why Improve Products?
Every brand wants to attract new customers and build an enthusiastic, loyal customer base. And for that, you need improved products to stand out from your competition. Continuous product improvement is always a sign of healthy growth of your business. So, in addressing your customers' needs, you must offer improved products for the following reasons:
1. Gain Customer Satisfaction
Prioritizing the concerns and needs of your customers and meeting their expectations is the only way to maximize customer satisfaction. When your brand actively works on product improvement that continues to solve customers' problems, they anticipate every update. This helps you gain loyal customers who tend to retain.
2. Compete With Other Businesses
With every new update that you release, you are one step ahead of your competition. Uniquely bringing innovation will help you outperform your competitors. Customers will choose your brand over others when you solve their issues with value-enriched solutions in the form of your improved product.
3. Expand the Variety of Products
Improved products help your business to expand its variety and get a larger share of the marketplace. Especially when you add new features and bring out modified versions, you get to step into new markets. This way, your products get discovered by new potential customers who are looking for a one-stop solution.
4. Achieve Long-Term Growth
With strategic improvement, you can design and market your products effectively, which will reduce your development costs and gain huge profits in the long term. When customers are satisfied with your improved product quality and you have an edge over your competitors, increased revenue is guaranteed.
Examples of Improved Products
To help you understand product improvement, we have shortlisted two examples of companies that continuously strive to offer improved products. Let's analyze the innovative strategies used by each of them:
Netflix
Netflix is the largest video streaming platform in the world. If you know the history of Netflix, it initially launched as a DVD rental company. The aim was to provide an easy rental experience with the latest movies and TV shows. But with time, the user requirements changed, and Netflix had to innovate its services to adapt to customer trends.
From the physical setup, they shifted everything to their website to make things easier for users. But still, the customers had to wait for the DVD to be mailed to their place. To avoid that hassle, Netflix started online streaming of media content. And that's how they improved their services and gained loyal subscribers and big money, of course! Today, Netflix has over 250 million users across the globe.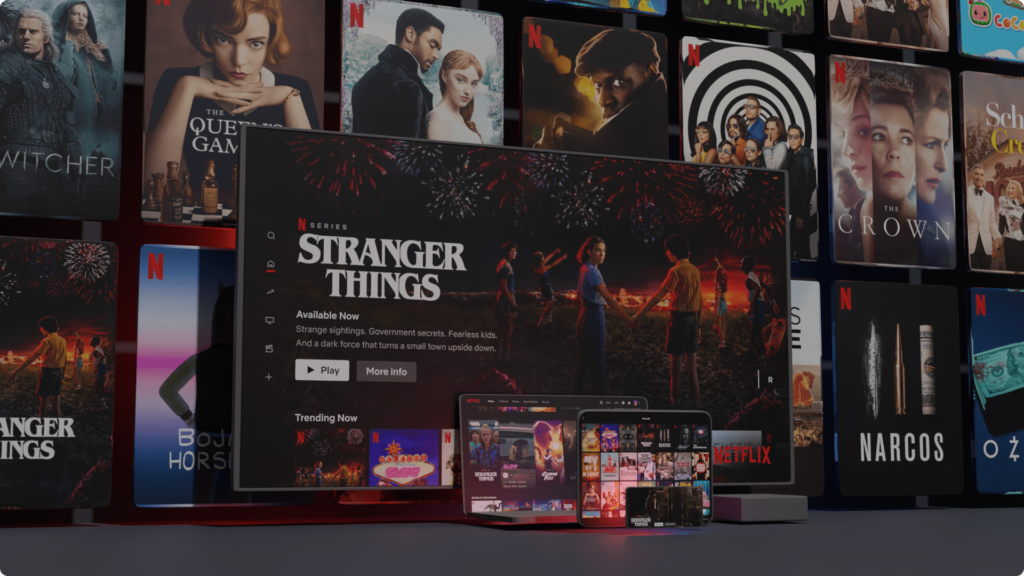 Tesla
Tesla is another big name that is consistently improving its electric vehicle from technological aspects to offer advanced features. The mission is simply to drive the world's transition to electric vehicles without compromising comfort.
It has introduced a full self-driving feature, smart summon feature, and rapid V3 charging, making customers adopt it. This has greatly helped it to stand out from its competitors. Undeniably, Tesla has taken the lead in the automobile industry, and other companies are likely to follow it.

5 Best Strategies to Make Product Improvements
Now, coming to the crux of the matter: how to make product improvements? We have tested different strategies, and here are the five best of them you can follow:
1. Identify Customers' Pain Points
The first step is always to identify the issues your customers are facing with your product. Closely examine the functionality, design, and quality of the product and see what is bothering the users. Is it the absence of a feature or a problem with the existing feature? You can go through their feedback and reviews to learn more about it. Once you know the problem, you can work on the ideas to solve it.
2. Collect User Data
You need to gather and analyze user data to extract customer analytics and identify the gaps in your products. Customer surveys and interviews are common ways to collect user data. However, a more modernized and effective way to get visitors and consumers' data is through the AI chatbot for customer service.
AI chatbot helps to answer and resolve queries of visitors/users using generative AI, which helps to grab significant data for customer analytics. If you are still not using a chatbot for your customer service, Shulex Service GPT  is a great option to invest in. Your chatbot can provide you with helpful data from every customer interaction it has had. Based on the data and analytics, you can use such information to predict customer trends and present an improved product based on customers' needs.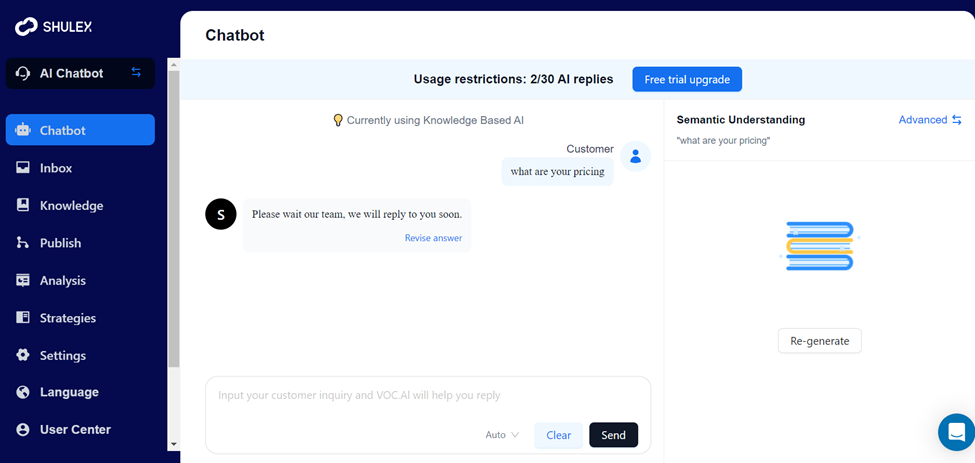 3. Test Your Features
Before you actually put your time and money into the implementation of your solution, you need to test your features. It's always recommended to make a prototype and let a small group of customers use it. Afterward, collect their valuable feedback and see if there is any room for improvement. If the new change seems worth it, then go ahead and launch them.
4. Run Marketing Campaigns
To educate, guide, and convince people to try out your improved products, you will have to run marketing campaigns. After introducing a new feature or improving your existing features, make sure your customers are well aware of it. You can run ads, send out emails, showcase the product on different social media platforms, and promote it on your website. You can also ask your customers to give their feedback and tag your brand in their product videos for testimonials.
5. Track the Growth
After you have made product improvements, you must keep track of how much customers like the change. You can use different product analytics tools to monitor the performance. See if your improved product is now solving customers' issues or not and plan further based on that. Another thing you can do is to conduct a survey and ask your customers directly about how they feel about the new update.
What Product Improvements Users Don't Appreciate?
It is important to note that you cannot satisfy each and every customer with your improved product quality. But still, you have to meet customers' expectations whenever you launch a new feature or make any changes to existing ones. Sometimes, you try to improve the product by adding many features from your side, but it actually devalues the product.
You just have to solve a problem with a simple solution. If you add a ton of components to your product in an attempt to make it all in one, users won't appreciate it. This practice is commonly seen in kitchen appliances, which only increases the complexity of the products. That's why omitting unnecessary features is as important as including essential ones.
How to Ensure Continuous Product Improvement?
Continuous product improvement is a sign of growth and a way to attract customers. You can use a chatbot like Shulex Service GPT to offer an AI-powered way to interact with customers and collect feedback from customer interactions. Then, analyze the data to understand their preferences and make changes to satisfy your customers.
"Kaizen" is an excellent approach that has helped companies boost their improved products. It is a Japanese word ("kai": change and "zen": good) that heavily emphasizes consistently changing for good. Improvements never stop. So, research the market demands, make beneficial improvements, and regularly track performance.
Wrapping Up – Foster a Culture of Continuous Product Improvement
Knowing the purpose of your product improvement, sticking to the best strategies, and engaging with customers are all you need to continuously release improved products. So, buck up your product team and get them to actively provide optimal solutions to customers' problems. In the end, providing value is all that matters. So, start now and innovate your product offerings!
- End -