The Shark Tank show brings many passionate Amazon brands to try to convince the sharks and get the investment. In fact, we see almost one Amazon brand in the show every episode. The 21st episode aired on May 5 (Season 14) had another Amazon brand, Nature's Wild Berry.
The co-founders of Nature's Wild Berry presented many numbers in the show, grabbed a deal worth $80,000, and immediately went out of stock after airing. So, let's explore Nature's Wild Berry in detail in this blog, starting with an overview of the company, its deal in Shark Tank, and the analysis of its sales statistics.
Nature's Wild Berry – A Quick Overview
Nature's Wild Berry sells one product only, the "miracle berry", which turns sore foods to taste sweet. The idea came into existence due to co-founder Hank Watt's overweight, sugar addiction, and prediabetic issues. During this time, his friend Juliano Bonanni was experimenting with miracle berries in his restaurant.
Juliano was assisting Hank with weight loss goals with green juices, but Hank didn't like the bitter flavors of the juice. Juliano added flavor-changing berries to facilitate Hank, making Hank's beverages sweet and delicious. This let Hank happily consume around a liter of juice per day, which helped him reduce around 80 pounds of weight. From here, their journey of selling "miracle berry" began, and they launched their business in 2016.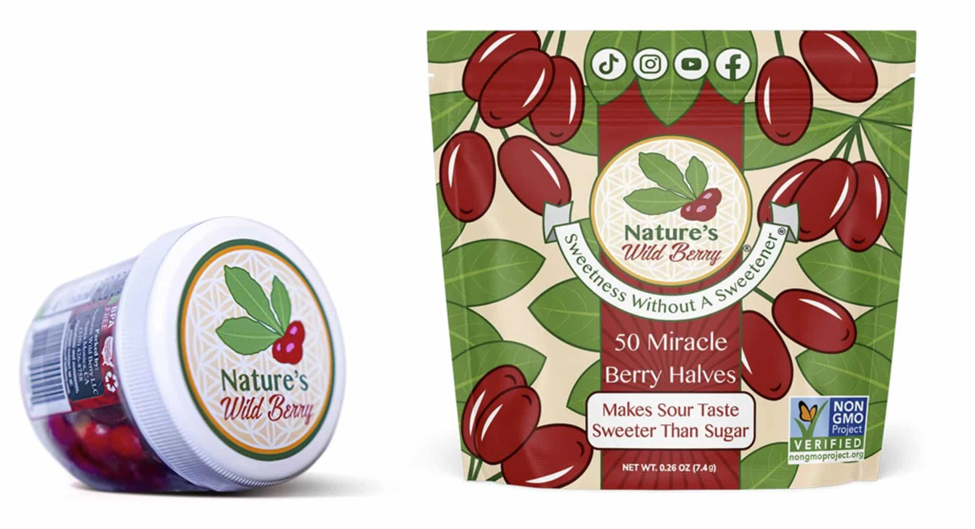 The reason why miracle berry changes the taste of soar food to sweet is due to glycoprotein. This affects the tongue's taste buds and changes tart, sour, or acidic flavors to sweet.
Nature's Wild Berry Deal in Shark Tank
In episode 21 of season 14, Hank and Juliano presented their Amazon brand, Nature's Wild Berry, to the sharks. They gave sharks cranberry juice, pickles, and lemons and instructed them to chew the berries first and then taste the food. Sharks were amazed at how berries made the taste sweet.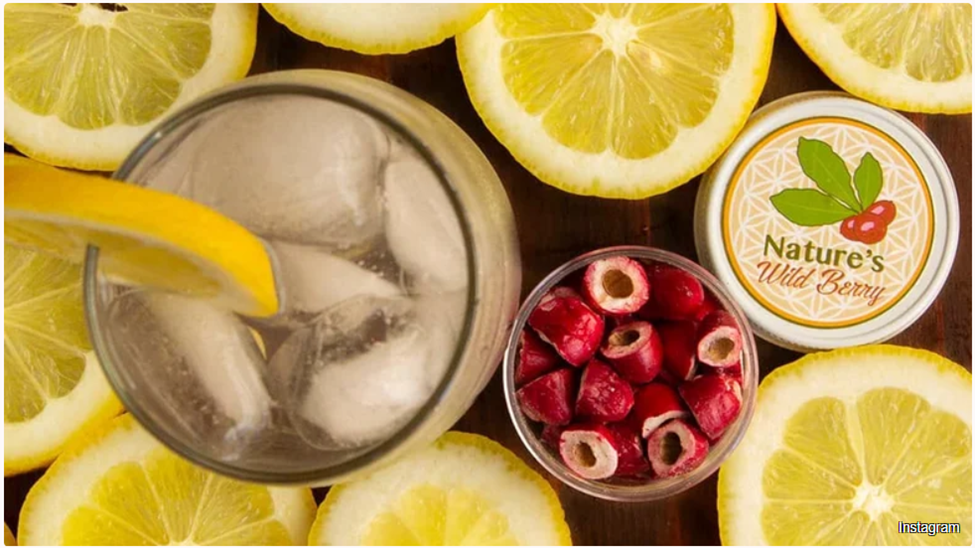 Hank and Juliano demonstrated that the project is funded by themselves, with a $120,000 contribution from Hank and a $20,000 contribution from Juliano. They projected sales for 2023 to be $340,000 with a $50,000 profit. Based on that, they asked for $80,000 with a 15% stake.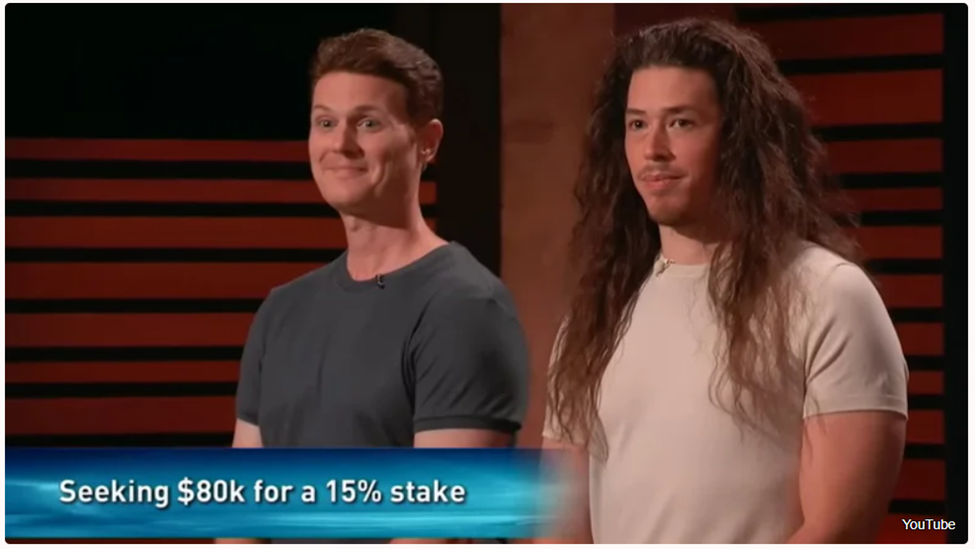 After getting multiple deals from different sharks, they were able to finalize a deal with Lori and Mark with an $80,000 investment, 20% equity, and $3 royalties until money back.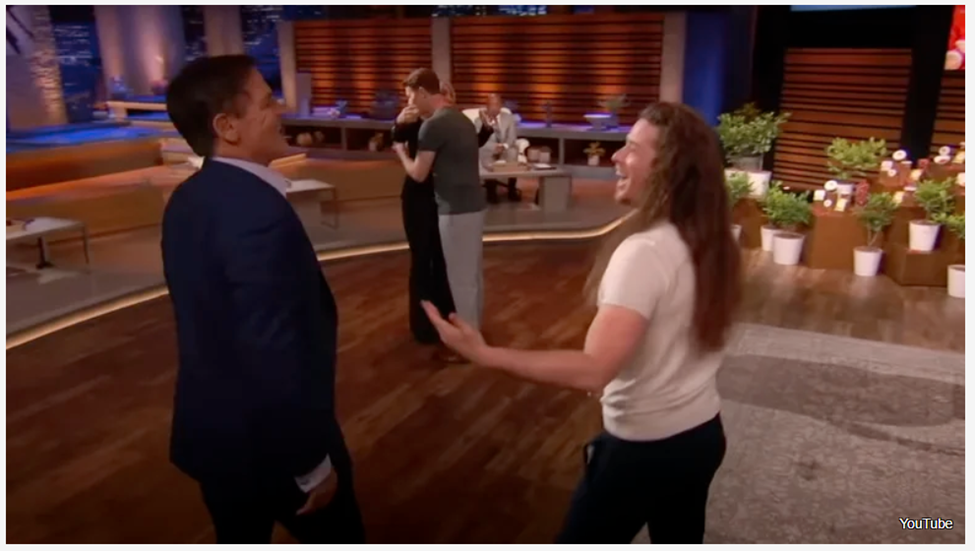 The Detailed Sales Analysis of Nature's Wild Berry
Nature's Wild Berry made many claims during the Shark Tank show, including making $340,000 in sales this year. So, let's find out about its reality.
$340,000 in Sales & $50,000 in Profits: Realistic or Far-fetched
Nature's Wild Berry claimed to make $340,000 in sales and $50,000 in profits (a 14.7% margin). They claimed to have all the sales through Amazon, so let's evaluate their sales statistics using the Helium 10 analysis conducted by EcomCrew.
Nature's Wild Berry sells the miracle berry product in two different packaging, i.e., bags and tins. The bagged version sells more compared to the tinned version. Before Shark Tank, they were able to sell 40-60 units per day. After Shark Tank, the sales jumped to around 1,700 units per day.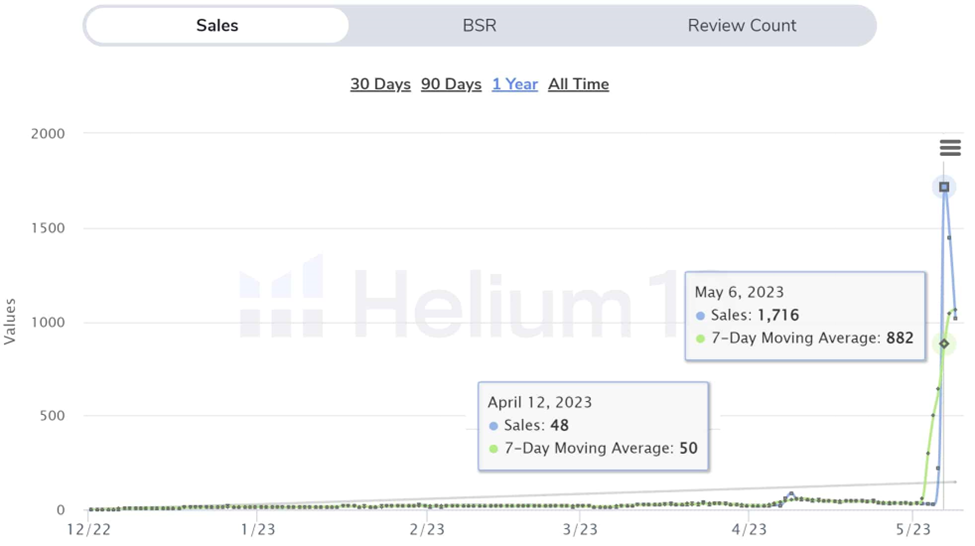 For the tinned version, they managed to sell 20-40 units a day before Shark Tank and around 800 units a day afterward.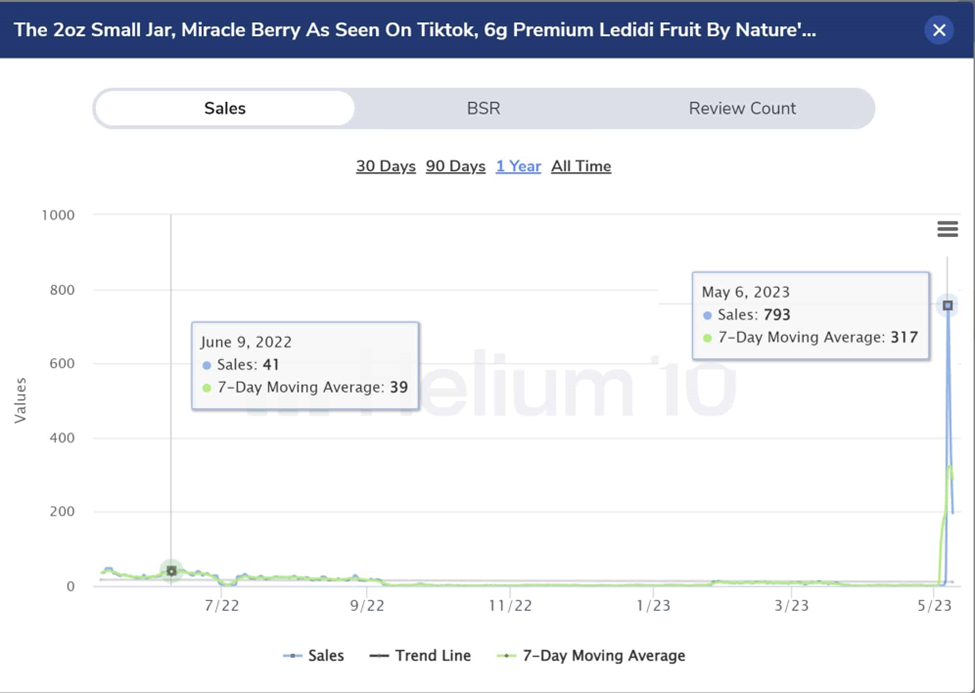 Looking at the sales figure as per Helium 10, the claim of $340,000 in sales looks realistic. However, the main concern here is the low net margin, i.e., 14.7%.
Nature's Wild Berry was Out-of-Stock After Airing
Immediately after airing, the stock of Nature's Wild Berry was sold out. Hank and Juliano didn't expect 1700 per day sales, so they didn't prepare the inventory accordingly. Once they went out of stock, they started merchant fulfillment with orders, taking up to 4 to 5 weeks to ship.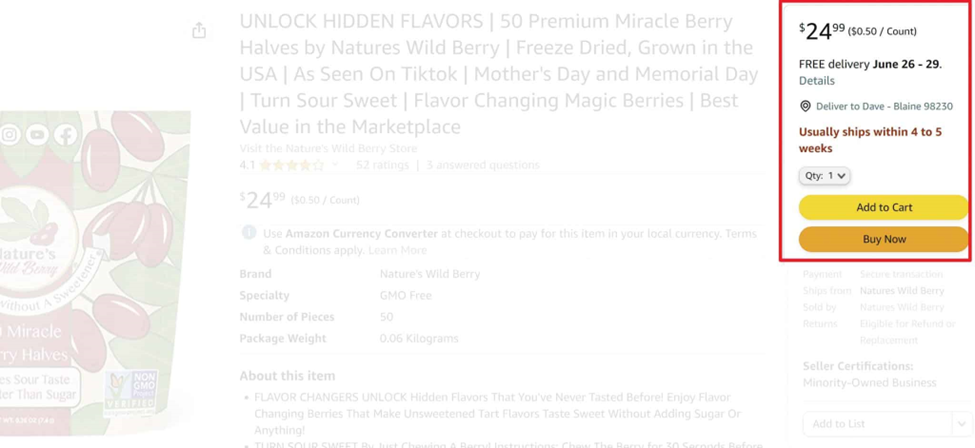 Nature's Wild Berry was on track to sell 1000+ units of their bagged version even after three days of airing. So, if they had enough stock arranged, they could have sold 5,000-10,000 additional units, leading to around $175,000-$350,000 in extra sales.
After the stock issue, the duo put a lot of effort into restocking and gradually set up a steady supply of berries. They also launched the Shark Tank special bag for a limited time, which includes 50 miracle berry halves for $24.99.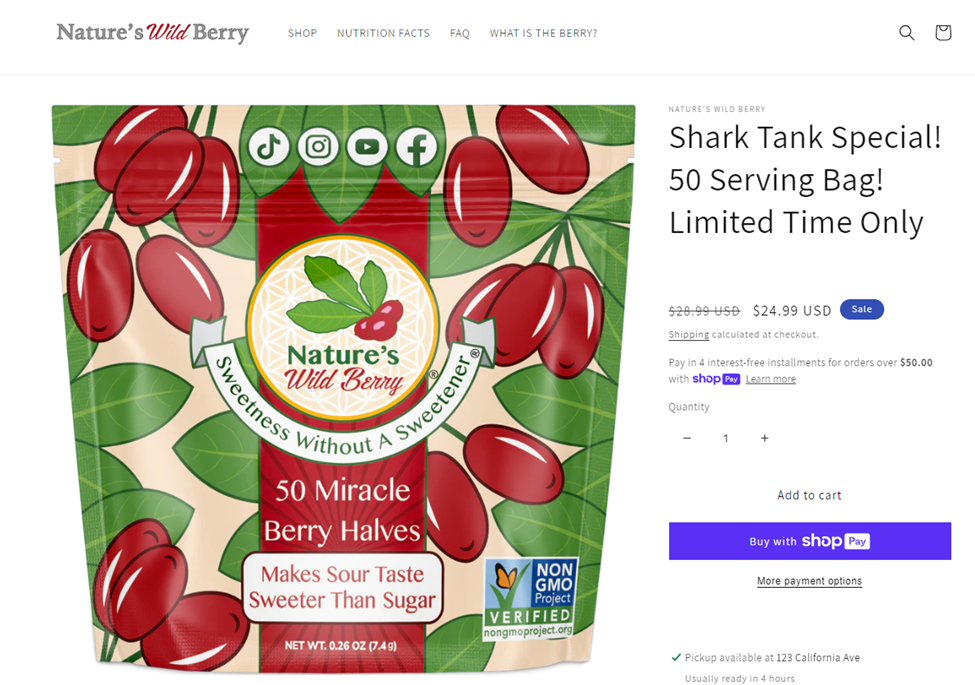 Besides that, as soon as Nature's Wild Berry went out of stock, the customers started buying similar products from their competitors. This is always bad for any business and can impact in the long run.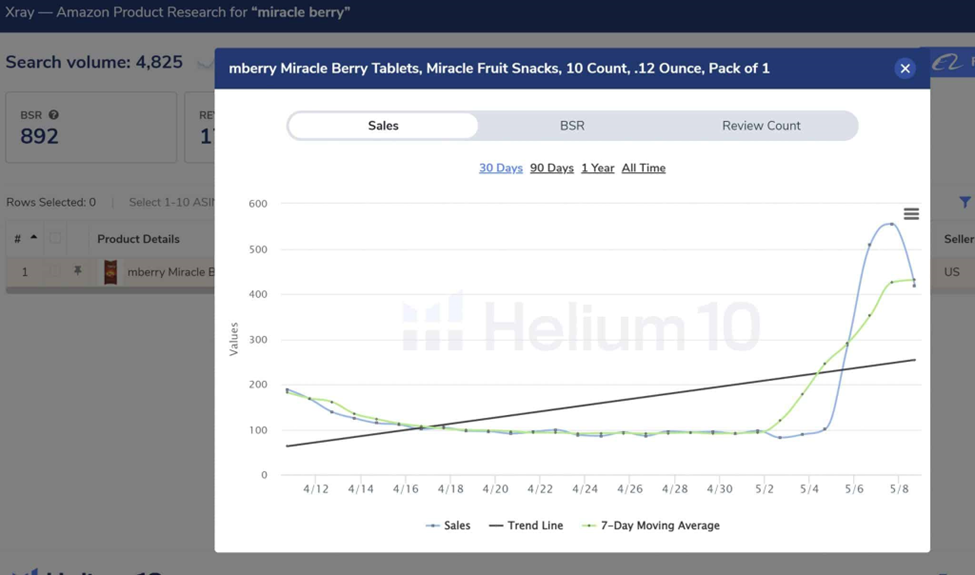 Why Did Nature's Wild Berry Claim Low Profitability in Shark Tank - Just 14.7%!!!
As per the above analysis, the $340,000 income claim of Nature's Wild Berry in the Shark Tank show looks achievable. But the main question is about the low-profit margin of $50,000 (14.7%).
They claimed that the cost of goods sold (COGS) is $2.46, while they are selling the products from $25 to $45+ rate. EcomCrew used those statistics and Helium 10 to get a realistic profit. As per the analysis, the profit should be around 55%. However, it is unlikely to see entrepreneurs providing false profit margins in the Shark Tank show.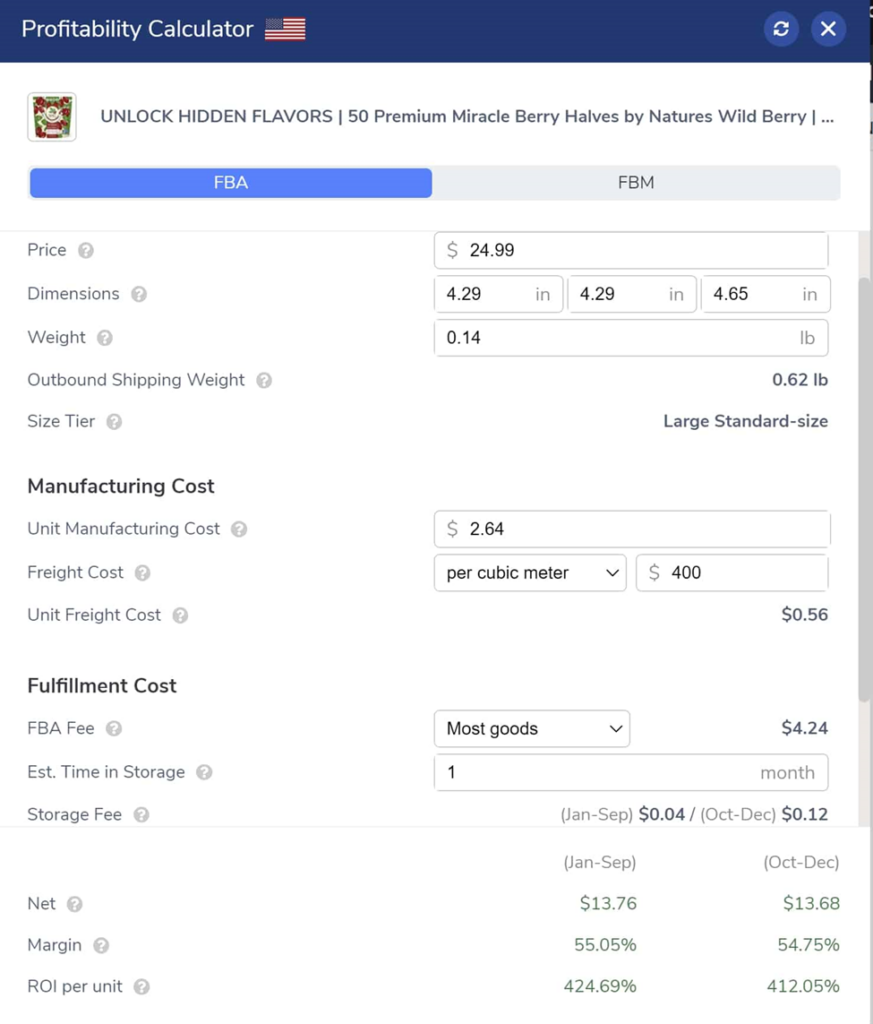 Assuming that Nature's Wild Berry is actually getting just $14.7% in profit, the likely reasons for this low margin could be:
High TACoS: A good TACoS (Total Advertising Cost of Sale) of an Amazon brand is around 10%. So, Nature's Wild Berry may have a higher TACoS.
Unstated Manufacturing Costs: There could be some extra costs associated with manufacturing that they couldn't include in the regular net income calculations. Although it seems they own most of the land and equipment, there could be other unlisted manufacturing costs.
Marketing Costs beyond Amazon: They might be spending significant marketing costs outside Amazon advertising, such as attending trade exhibitions, hiring a brand agency, etc.
There is a high chance that the marketing costs are the main reason behind the lack of substantial profitability in the case of Nature's Wild Berry. To know the exact reasons, we have to wait until Hank and Juliano answer this question.
Wrapping Up – Nature's Wild Berry & Its Long-Term Market Sustainability
Before getting aired on Shark Tank, Nature's Wild Berry was only selling on Amazon. Today, they have created their own website and are also listed in Walmart. The market demand they have grabbed with the show looks promising for significant sales in the coming months. However, there are a few concerns in the long run.
Nature's Wild Berry will face more competition when new competitors launch similar products at cheaper rates. If that happens, Nature's Wild Berry's low-profit margins will not let them lower the price compared to what they are currently offering.
In addition, the brand lacks a diversified product catalog, which is also essential to retain customers' interest. Overall, Hank and Juliano need to plan more strategically with their Shark Tank partners, do thorough and continuous competitor analysis, and grab all the potential opportunities to expand their business.
- End -