Not only can you chat with ChatGPT anytime, but it's also free?
Shulex ChatGPT Copilot is online now!
No ChatGPT account required, use the browser sidebar anytime.
Supports global mainstream e-commerce websites, with questions/similar products/translation/product analysis all done in 10 seconds.
From product development, operation and promotion to customer service, AI assistants improve efficiency.
Comment analysis provides in-depth consumer insights, with 10 seconds to analyze 10,000 comments and translate them into English. Here are the translated results.
To enable the Shulex Copilot and chat with ChatGPT on any webpages, simply use the keyboard shortcut command + ? or control + ?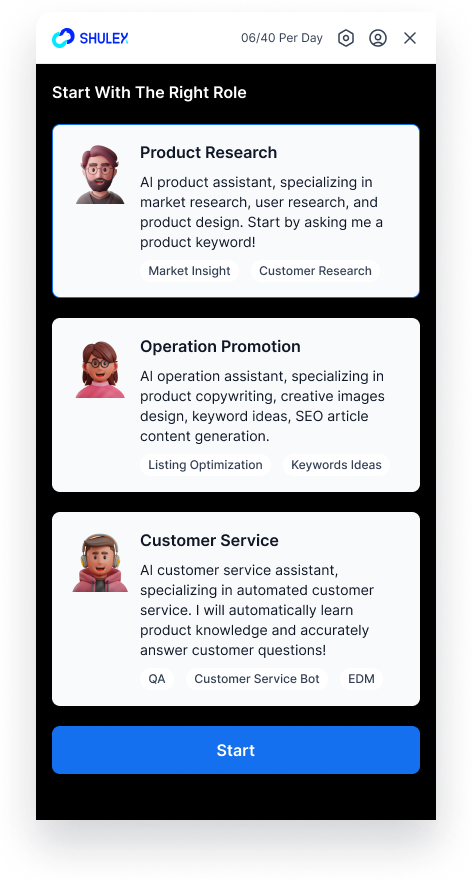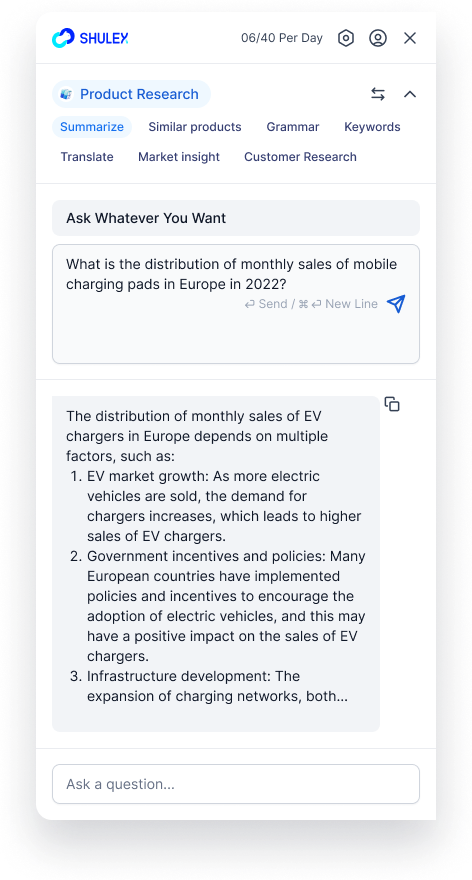 - End -