There is a high correlation between customer satisfaction and delivery time. Delayed deliveries not only hurt online review ratings but also erode customer trust.
The concern about delivery timings is prevalent among Amazon sellers because one of the most commonly asked questions includes, "Does USPS deliver on Saturday and Sunday (or weekends)?"
Whether you handle orders independently (FBM) or utilize FBA (Fulfillment by Amazon), you should ensure timely shipments to gain customer trust and sustain your business.
This guide addresses common queries regarding USPS, allowing you to use this information to facilitate on-time deliveries.
What Is the United States Postal Service (USPS)?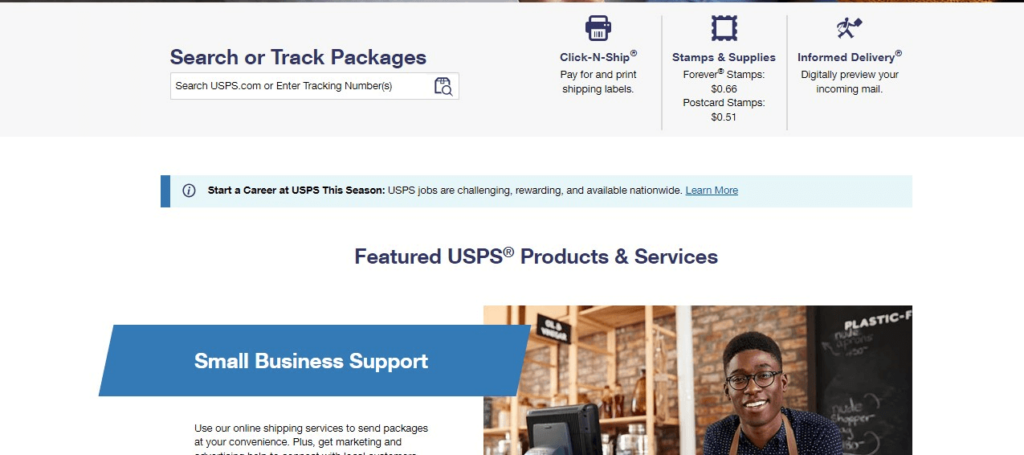 The United States Postal Service (USPS), also called US Mail, Post Office, or Postal Service, is an independent agency of the U.S. federal government.
It is responsible for providing efficient postal services across the country. The history of USPS can be traced back to 1775, when Benjamin Franklin became the first postmaster general during the Second Continental Congress.
Fast forward to the Postal Reorganization Act in 1970, the USPS officially became an independent agency.
Today, it is tasked to deliver packages and mail to residential and business addresses, sell postage stamps, and process and sort mail across the US at the same price and quality.
Does USPS Deliver On Saturday?
Yes, USPS delivers on Saturday.
Since Saturday is typically considered a weekend day, people often wonder whether USPS operates on Saturdays - hence the query.
It is worth noting that Saturday delivery depends on the mail class or service. For instance, Priority Mail Express and Priority Mail items are shipped on Saturdays. Nonetheless, the same cannot be said for Standard Post and Media Mail Products.
The delivery time of Priority Mail Express is the next day of order to 2 days. The service is priced from $28.75. Contrarily, the Priority Mail delivers between 1-3 business days and charges depending on the delivery box.
The Flat Envelope, USPS Mailing Box, and Your Own Box By Weight start from $9.65, $10.20, and $9.35, respectively.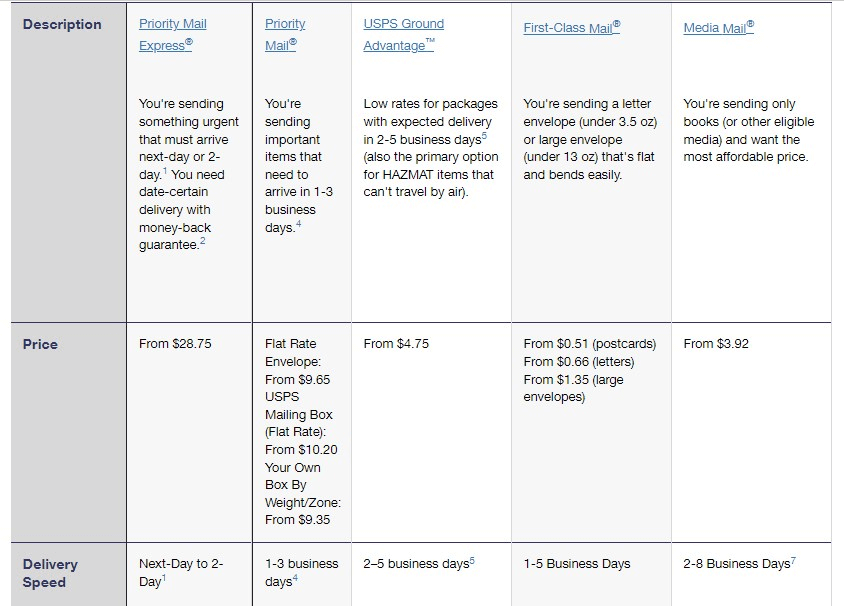 The precise delivery timings cannot be specified since it depends on the volume of things and the number of parcels the carrier is required to deliver that day.
In other words, they'll likely deliver early if they have a few parcels. But numerous packages can delay the delivery time.
To sum up, the delivery hours and timings depend on:
The storage facility where your mail and packages are kept before delivery
The USPS warehouse location
What Time Does USPS Deliver On Saturday?
Since Saturday is a weekend day for most people, they want to ensure they're available to receive the deliveries on that day. Therefore, "What Time Does USPS Deliver on Saturday?" is another commonly asked question.
The delivery time of the service depends on numerous factors, including:
The overall distance between the destination and the USPS warehouse
The size of the mail
Generally, the delivery timing for weekends and weekdays is the same for letter carriers. A letter carrier tends to deliver everything required on a particular day.
How late does USPS deliver on Saturday depends on the number of mail/packages they're required to deliver that day.
You can expect an early delivery if they have fewer items to deliver the following day. Bulk items will naturally extend the delivery hours.
Does USPS Deliver On Sundays?
With the rise of online shopping, people have become accustomed to receiving packages throughout the week. Hence, a few ask, "Does USPS deliver on Sundays?"
Fortunately, USPS delivers on Sundays, but this applies only to Priority Mail and Amazon Packages. After the deal between the USPS and Amazon back in 2013, Amazon parcels are getting shipped by the USPS on Sundays.
So, USPS will keep delivering Amazon parcels even on weekends. As per the deal, USPS started delivering Amazon packages to New York, Los Angeles, and other areas like Phoenix, Dallas, and Houston, even on Sundays.
What Time Does USPS Deliver on Sunday?
The USPS Sunday deliveries are reserved for special services like Amazon deliveries and Priority Mail Express.
You can expect an overnight delivery if you utilize Priority Mail Express. It comes with a money-back guarantee and is the fastest domestic delivery service, which is a plus. The estimated arrival time of these deliveries is around 10 AM. Besides that, if you are an Amazon Prime member, you can receive your order by Sunday, even if you place an order on Friday.
The Sunday delivery hours may vary depending on your location and the volume of the mail. Expect late deliveries if there's a significant difference between your address and the USPS warehouse. A destination closer will naturally make up for early deliveries. Further, if the carrier has to deliver numerous orders that day, they may arrive at your destination in the evening.
What Types of Packages Are Delivered On Sundays?
Those who ask that does USPS deliver on Sundays are also curious about the types of packages the service ships. This allows them to set accurate expectations for when their specific package might arrive.
Generally, USPS delivers Priority Mail Express, Amazon, and Certain Priority Mail Shipments on Sundays. So, those who place an order through these shipping methods can expect their delivery.
Does USPS Deliver On Christmas Eve?
People often rely on USPS for mail and shipping packages during the holiday season, including Christmas Eve. They want to ensure their packages arrive on time. Therefore, many inquire about the USPS's delivery schedule to plan accordingly.
The USPS does provide package delivery services on Christmas Eve, which falls on December 24th of every year. However, the timings vary depending on your location and the specific shipping service package you pick. Besides that, the delivery schedule can also be influenced by local office hours and holiday mail volume.
It is therefore recommended to place orders well before the holiday season to receive them on time. If you still have a time-sensitive delivery, you can always inquire about it by contacting your nearby post office or checking the USPS website.
Tips to Ensure Seamless Package Deliveries
While ensuring timely deliveries helps maintain a reputation among customers, you must also take steps to avoid complications that might lead to unnecessary hassles. Here are a few tips to keep in mind.
Proper Packaging: To prevent damages and customer complaints, securely pack the items. Generally, packing peanuts and bubble wrap is recommended for sensitive items. Besides that, the product must be placed inside a sturdy box to keep it from falling out.
Appropriate Service: Make sure you choose the right postage depending on the destination and size of your package. The USPS offers various service options, including Priority Mail Express, Priority Mail, USPS Ground Advantage, First-Class Mail, and Media Mail.
Correct Address: Double-checking the receipt's address and ZIP code for accuracy is one of the best practices. Ensure the printed label's writing is clear and easy to read.
Tracking: Consider using tracking for valuable items. USPS provides tracking services that allow you to monitor the package's progress in real-time.
Weight: If the package weighs over 13 ounces, consider taking it to the retail counter of the Post office. Also, ensure that you attach your postage stamps.
Wrapping Up - USPS is Your Weekend Companion
Understanding USPS's delivery schedules allows Amazon sellers to manage their orders effectively. Therefore, knowing that does USPS deliver on weekends is vital. In this guide, we have thoroughly discussed the USPS delivery policy on Saturday and Sunday.
We have learned that USPS delivers on weekends, depending on the mail class or service. For instance, Amazon Packages, Priority Mail, and Priority Mail Express come with weekend deliveries. So, pick the right USPS service and get your parcels delivered to customers even on weekends.
- End -