Amazon frontend recently appeared another major change, sellers very important QA column, mobile has disappeared, PC side is fully collapsed, and even the number of QA next to the product title, have quietly disappeared together!
QA is an important way for Amazon sellers to do listing optimization, improve conversion rates, and get natural traffic. Some U.S. native sellers believe that the disappearance of the QA column, the probability is that Amazon in order to free up space on the product details page to increase advertising space again.
The benefits of QA
The Customer Questions & Answers section (QA for short) on the Amazon product details page is very important for both buyers and sellers. Buyers can browse through the past QA records to form a richer and more three-dimensional perception of the product, so as to better make a purchase decision.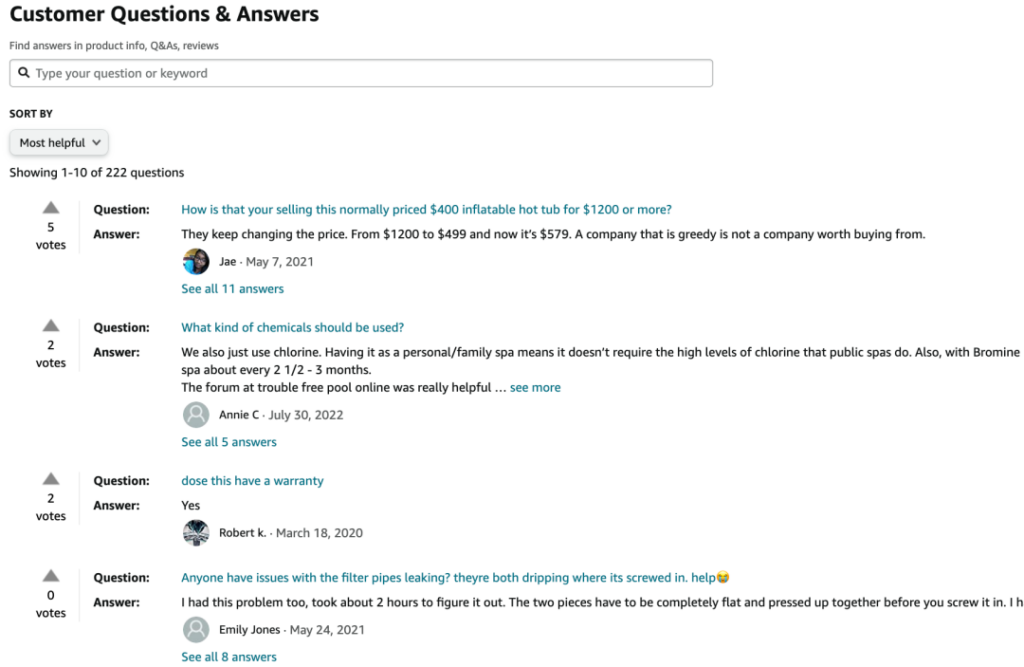 As for sellers, the QA area can showcase the superiority of the product from different perspectives, as well as provide various details that can further improve the product conversion rate by adding pictures or even video answers.
Since buyers can fully understand the all-round characteristics of past products through QA, it actually also reduces the possibility of returns due to wrong purchases.
From an SEO perspective, reasonable buried words can also bring natural traffic to product links.
Therefore, QA is very important for sellers and is a great tool to get free natural traffic and improve conversion rates and reduce return rates.
The Amazon page is updated!
The QA is disappearing
What has happened in this recent period?
On the Amazon App side, the former QA section has disappeared, shifting to a search box that lets users search for reviews and Q&As they want to know about on their own.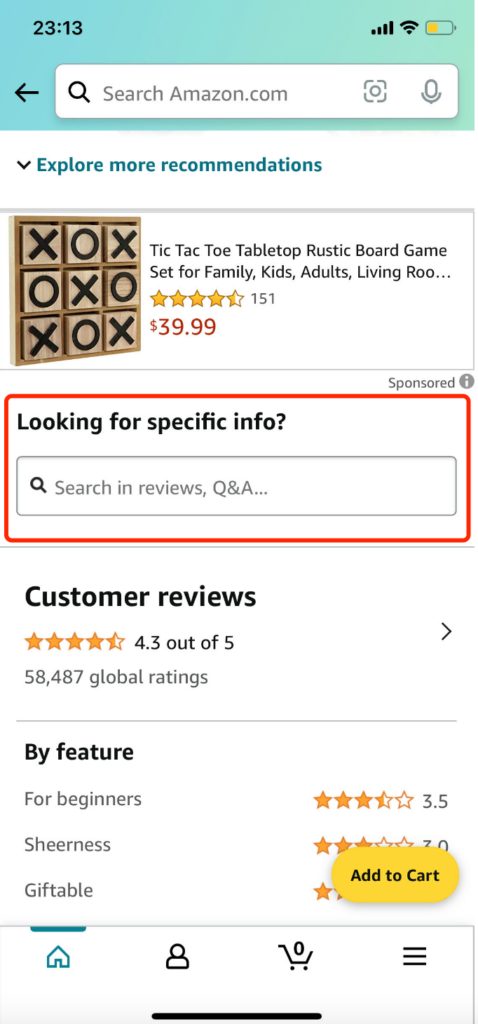 On the Amazon web side, QA is collapsed between two different Sponsor ads and the review section, which is very inconspicuous. Fortunately, there is a link to "See all *** answered questions", so if you click on it, you can see all the answered questions as before.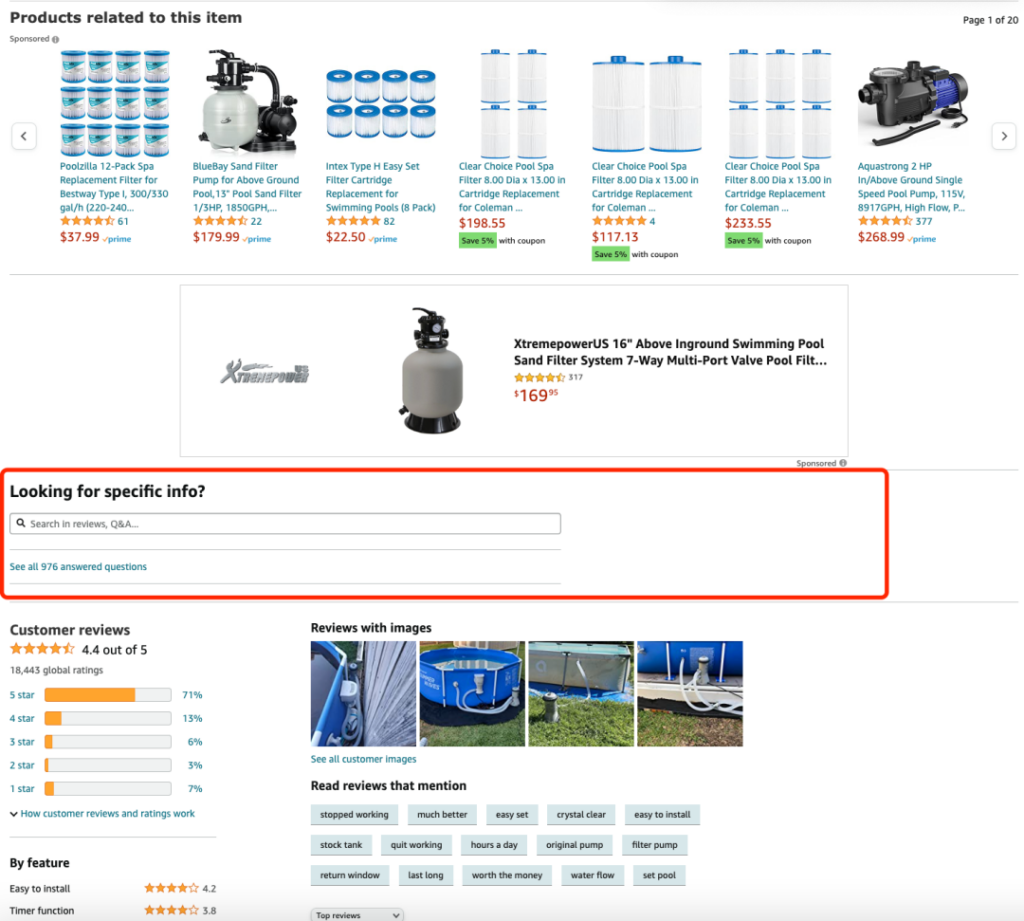 Along with the disappearance of the position below the title, next to the rating, which used to show the number of QA, now also does not show.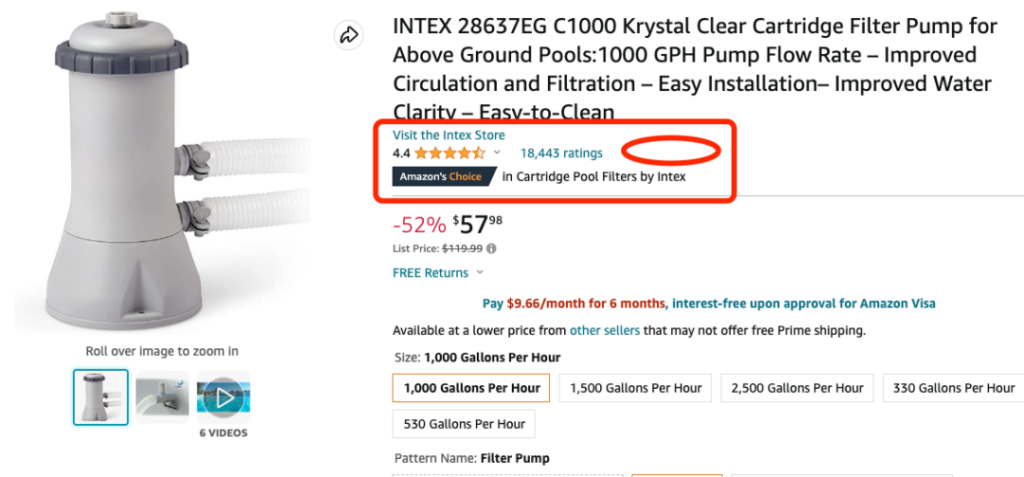 From Amazon's current page layout, QA has not been completely abandoned, from the perspective of SEO buried words, still can continue to do, natural traffic is still there. However, from the perspective of providing information to users, and even reduce the rate of return, the function is already much less than before.
But what is puzzling is that it was not long ago that Amazon made a special feature that allows you to upload a video response to user questions, so obviously Amazon used to pay a lot of attention to the QA experience. Why is there a 180 degree shift now?
Some overseas local sellers believe that Amazon these actions, the purpose of only one, to increase advertising space! Use everything possible to increase advertising space, create advertising revenue and improve platform profits!
For sellers, this is really not good news!
The search bar was updated with a big trick
In addition to QA, shortly thereafter, there was a big change in Amazon search. Locally in the U.S., when Amazon searches for keywords, an additional keyword-based segmentation option will appear in the search box prompt bar as a priority. This option may be a category such as specifications, attributes or price. This search change appeared first on PC and then on mobile as well.
For example, if your search is for air fryer (air fryer), the search bar will first prompt for different capacity options below the search term, and users may be directed to browse search results for different capacities from here, rather than browsing results across all capacities as they have done in the past.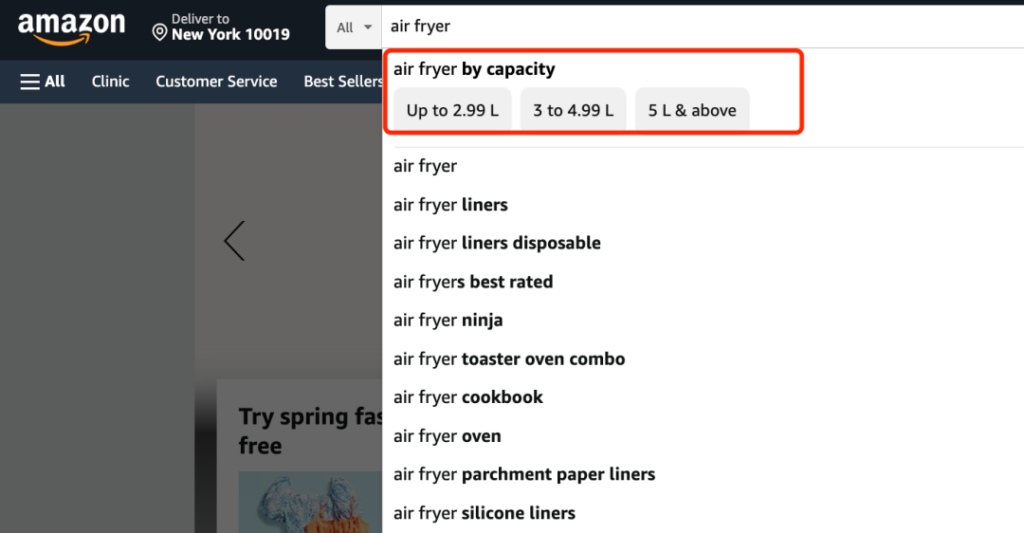 Similarly, for some popular products, such as book shelf, the search bar already suggests book shelf before you have finished typing the whole word book shelf, and provides an initial filter of different search results by height. In this step of the search, users will follow the guidance of the attribute categories in the search bar to reach the corresponding search page according to their own needs. In this way, most of the search results that are not in their target attributes are automatically filtered out.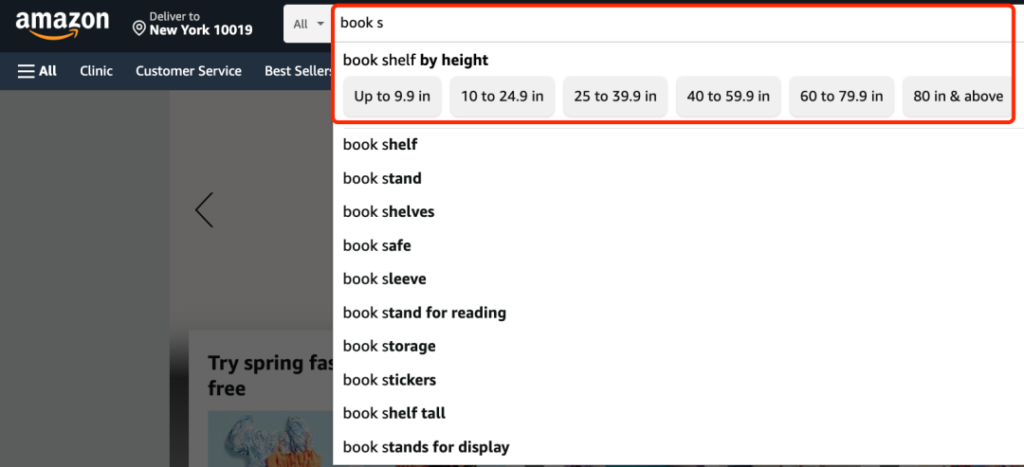 What is even more significant is the price category tab in the search bar. On Amazon, many consumers have their own "budget preferences" for certain products. In the old search model, consumers had to slowly find their target price products in the search results. Now, through the search bar, almost instantly pass off with their own budget does not match the product, straight to the target. In this case, for sellers, once the pricing and target consumers do not match, the traffic from the search will be greatly reduced.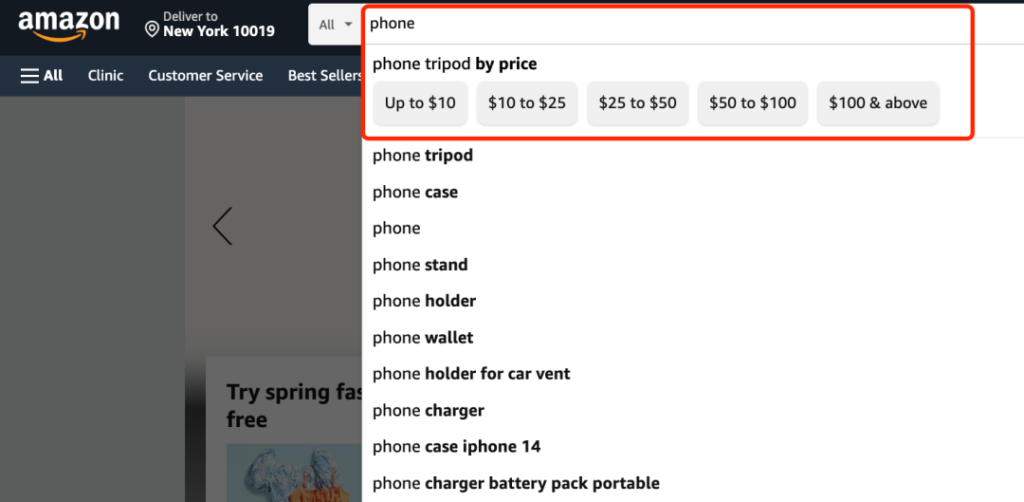 Mobile changes emerged later than PC, but almost the same idea, the experience is also similar, when searching for keywords, the search box will first appear below the keywords corresponding to the product categories, from the search bar onwards more accurate triage of users.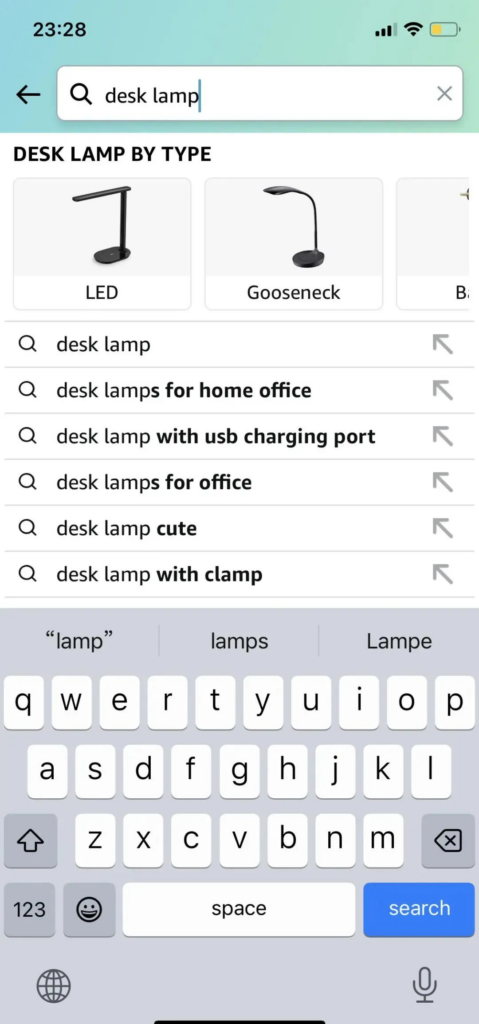 The potential impact of this change in the search bar is huge. For consumers, it can further save their browsing and searching time, and quickly make accurate shopping decisions. This is actually accelerating the "tagging" and "thousand people" process.
After amazon update, Shulex help you optimize listing content
For sellers, from product development, listing writing, product consumer accurate portrait, pricing (including promotions), and even advertising, operations, have to follow the search rules to make adjustments. Shulex tools can help sellers faster and better products to meet the needs of users, but also help operations to generate more attractive listing content.
About Shulex VOC & GPT
Shulex is a global business data insights company and an AI-powered applications company. We capture multimodal consumer voices from across the web and leverage GPT AI's powerful analytics to provide our global clients with intelligent, scientific, and efficient consumer insights. We also provide a free Amazon ChatGPT browser extension, a custom VOC consumer insights platform, an Amazon category analysis report, and a one-stop e-commerce customer experience workbench. From AI data analysis to AI business application, we provide a full range of services to effectively help global sellers achieve business strategic planning, product planning and solutions, e-commerce operation optimization, and customer experience improvement.
If you want to experience the power of AI,try our free tools at Shulex ChatGPT for Amazon
How to Shulex ChatGPT for Amazon Seller ?
Step 1: Install ChatGPT Tool for Amazon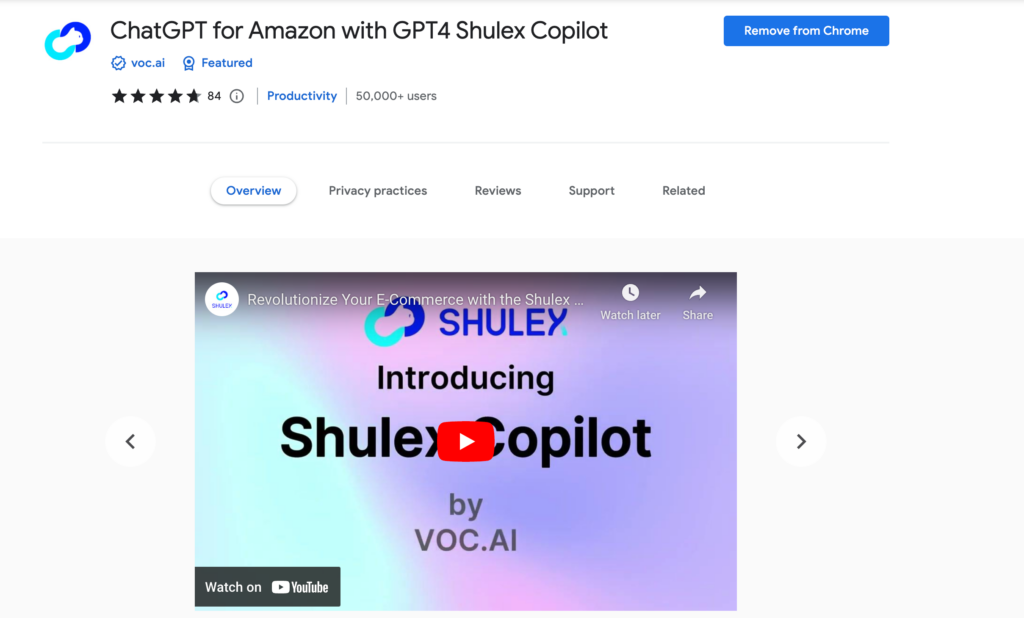 Step 2: Open Amazon and Use ChatGPT Tool for Amazon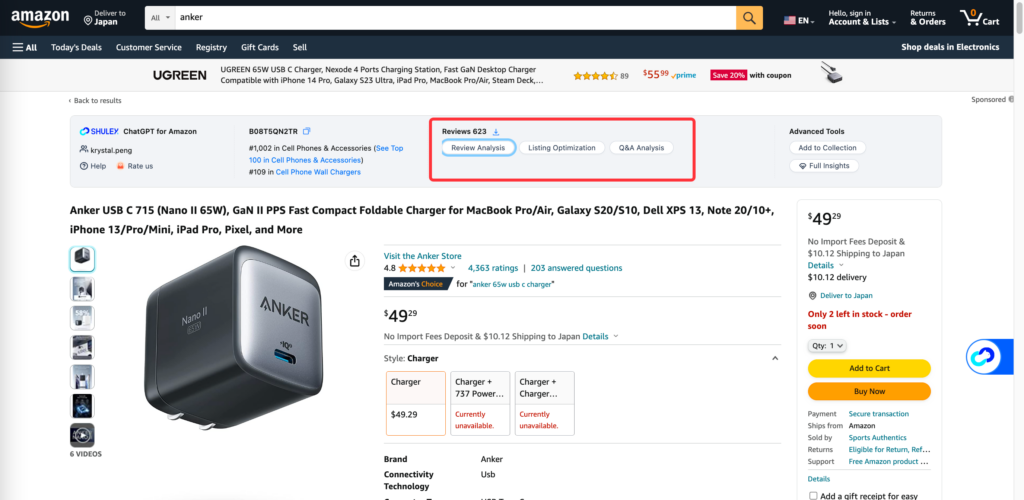 Step 3: Product and Consumer Research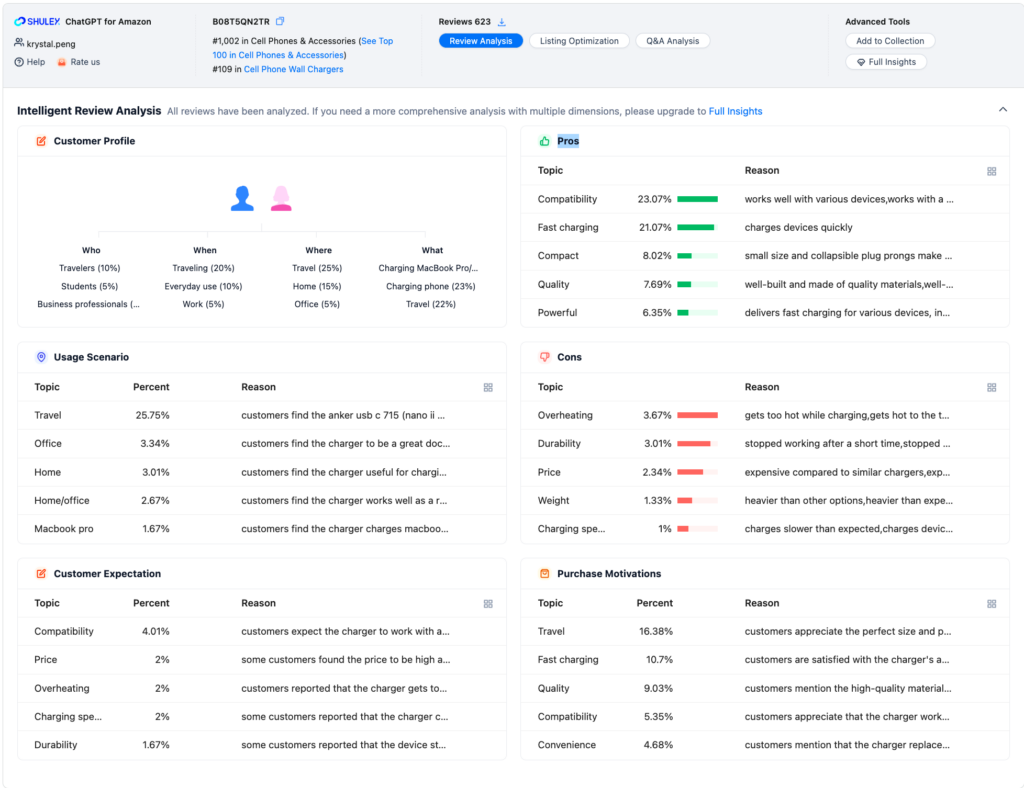 Step 4: QA Analysis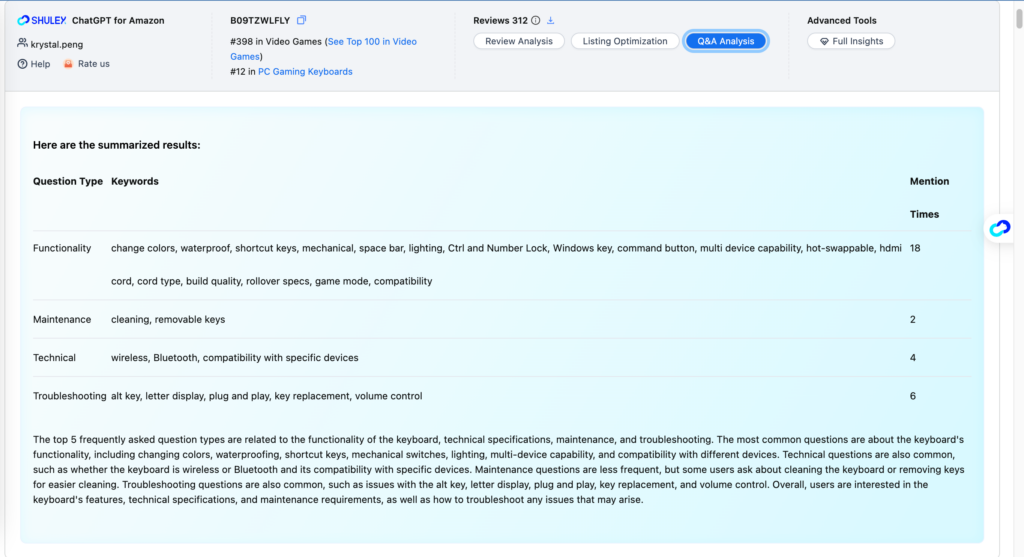 Step 5: Open the Shulex sidebar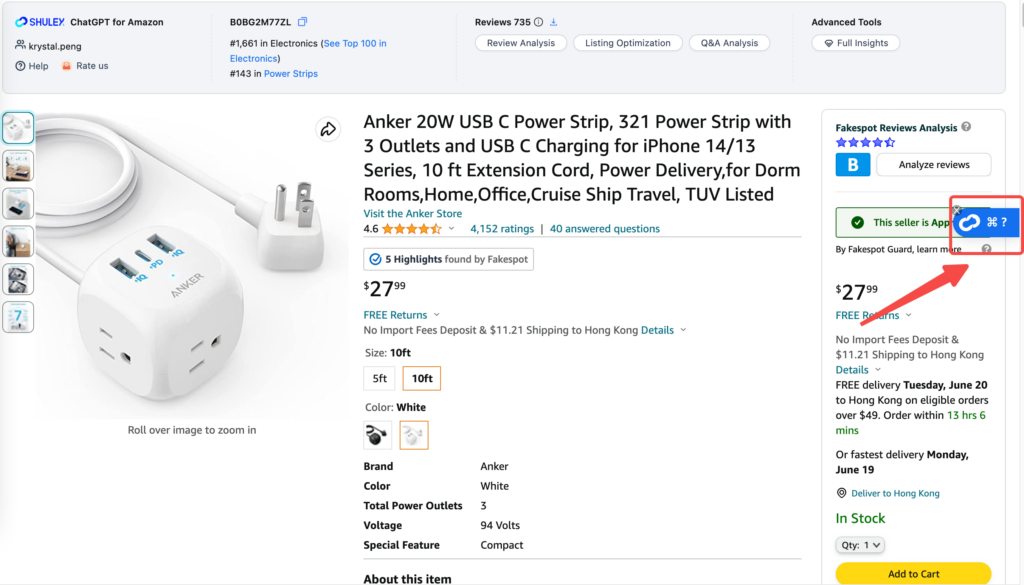 Step 6: Select tools such as Amazon Keyword, List Optimization, List Generator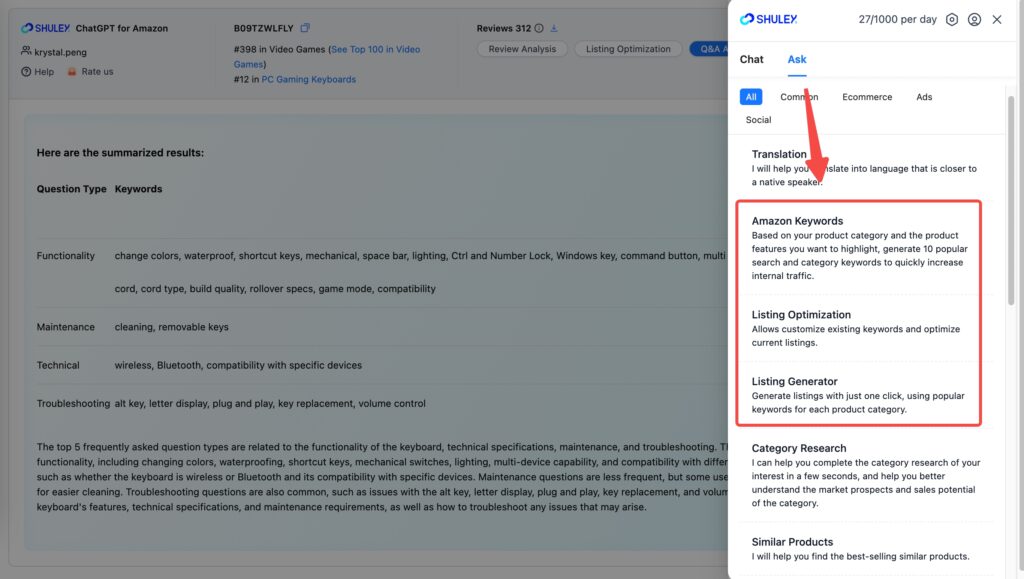 Step 7: Listing Optimization
Get keywords from QA Analysis or Review Analysis, and write them into the keywords of listing optimization to generate the most user-friendly listing content.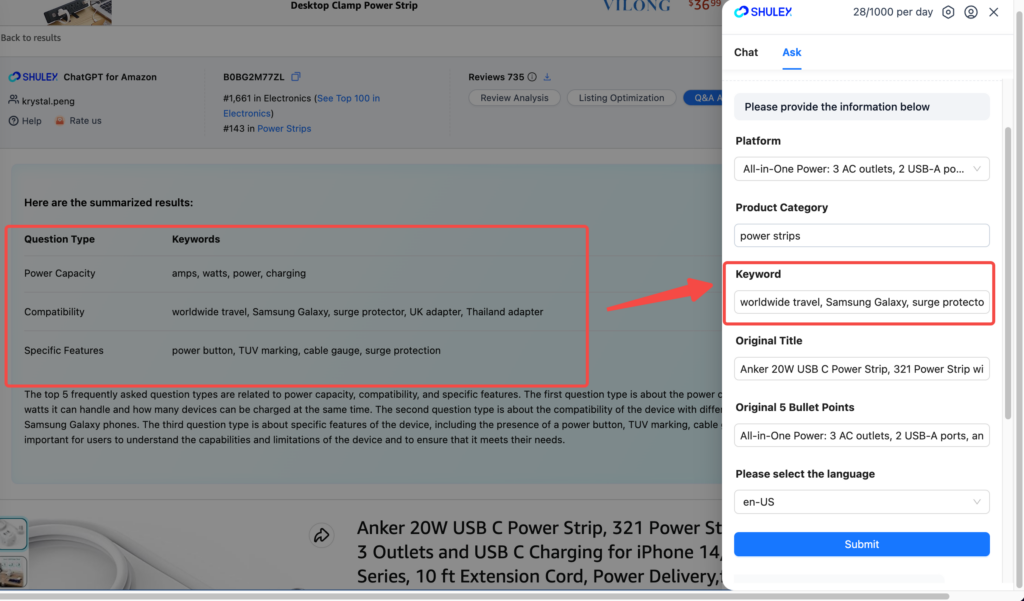 Step 8: Enjoy full version of ChatGPT Tool for Amazon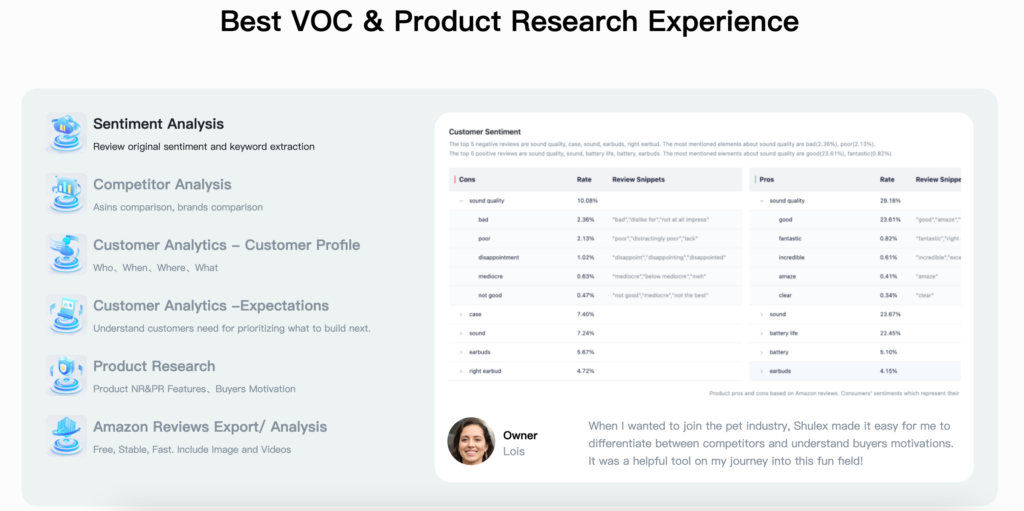 - End -