Reviews are important. Some beginners are anxious to see slow reviews increase and buy reviews instead. Be aware, the consequences can be deadly to your shop.
Part1: Why not buy reviews? 5 reasons
The first thing you should know is that there are 6 types of reviews that Amazon provides.
Non-Verified Purchase Review: These are reviews from customers who did not purchase the product on Amazon, or whose purchase could not be verified by Amazon.
Vine Program Review: These are reviews from Amazon Vine Voices, which are selected by Amazon to receive free products in exchange for their honest and unbiased reviews.
Early Reviewer Program Review: These are reviews from customers who purchased a new product that has fewer than five reviews on Amazon. They may receive a small incentive to leave a review.
Customer Image and Video Review: These are reviews that include images or videos submitted by customers.
Seller Feedback: These are reviews of the seller's performance rather than the product itself.
Knowing the types of reviews can help you sort out the reasons why NOT buying one. Listen up:
1. Amazon is really serious about it
Buying reviews against Amazon's terms of service: Amazon strictly prohibits the use of fake reviews or any other form of review manipulation. Buying fake reviews can lead to account suspension, a permanent ban, and legal consequences. Amazon cleared fake reviews and banned accounts permanently several times in the past years.
Here's the logic: if buyers buy defective goods with good reviews on Amazon, then they will blame the platform for lacking supervision and turn to other platforms. So yes, you are undermining Amazon by buying reviews.
2. It's not helping
Face it, fake review is not helping. Let's assume that you manage to survive the sweeping of Amazon, the fake reviews are not helping you with your sales. That's because all fake reviews have patterns so they are detectable.
Nowadays buyers are using anti-fake review tools like Fakespot, and those apps are very likely to warn buyers about your fake reviews.
Learn more about how Fakespot detect fake reviews.
3. It leads to authentic negative reviews

Although some sites claim that they are able to sell you real verified reviews without being punished by Amazon, the reviews can never fool buyers for a long time. Buyers fooled by reviews will surely leave fierce negative reviews and it hurt your brand a great deal.
4. Fake reviews can lead to legal consequences.
In some countries, buying fake reviews is illegal and can result in fines or even imprisonment.
Here's an article about how Amazon takes legal action with fake reviews.
Don't challenge it, it's not worth it.
5. You may get fraud first instead
You can't find a legal way to buy Amazon Reviews. Back in 2016, Amazon sued 1114 Fiverr users offering fake reviews, that's why you can't find such services on freelancer platforms.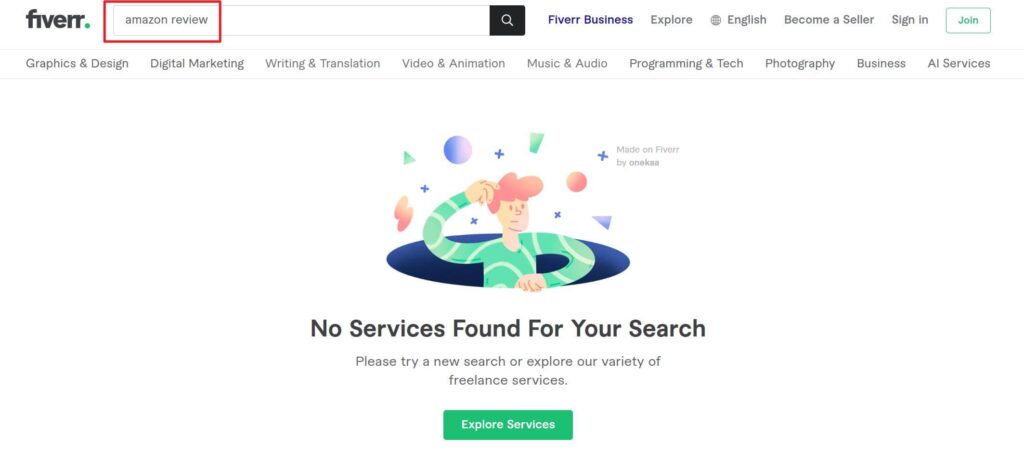 If you persist in searching on Google, it's likely to find suspicious sites that are ready to phish or perform credit card fraud.
Part2: How to get reviews the right way?
Request a review from buyers from 5-30 days after the order is delivered.
Amazon allows sellers to send one follow-up email to buyers asking for a review, so it's important to make the most of this opportunity by crafting a polite and personalized message.
Join Vine Program if you're new to Amazon
This program allows sellers to offer their products to Amazon's most trusted reviewers in exchange for an honest review. While there is a fee associated with the Vine Program, it can be a worthwhile investment for sellers who are just starting out on Amazon.
Get non-verified reviews.
It's worth noting that non-verified reviews can still be valuable for sellers. While verified reviews are more trustworthy, non-verified reviews can still provide insights into how customers are responding to your products.
Plus, non-verified reviews can help to build up your product's review count, which can improve your visibility on Amazon and increase sales.
Learn more details about how to get quality reviews for free.
Part3: How to analyze your reviews with AI Tools?
Facing huge amount of Amazon reviews, you should adopt an AI tool to analyze them for you. Here's the first ChatGPT-like analyzer for Amazon sellers to know their customers better.
Shulex VOC is an AI tool that focuses on analyzing customer voice, which refers to the opinions and feedback that consumers publish about a brand through various touchpoints.
Shulex VOC provides quantifiable insights for businesses in areas such as consumer profile insight, product planning and selection, product quality and reputation improvement, and high sales conversion suggestions.
The tool helps businesses establish a relation between products and customers by building a complete product library and providing custom product collection insights.
Shulex VOC uses intelligent AI parsing to locate target groups based on voice and deduce a clear matrix of product positioning and consumer groups, which can help businesses with product design, marketing plan, traffic channel, and content creativity.
Shulex VOC can discover consumers' dissatisfaction with products and present quality problems, package material suggestions, marketing issues, and service shortages, which can help businesses optimize product quality through a closed loop from problem to action.
The tool integrates data from various channels, including Amazon's entire market, meta social media, and Google's search engine, with sales, and plans to expand to more social media voices, website voices, customer service communication voice, and vertical e-commerce voice in the future.
---
FAQ
Can you buy amazon reviews?
It's not recommended to buy reviews for Amazon. Instead, take advantage of your customer service to get quality and real reviews.
- End -