Welcome to this blog on the Alibaba alternative. Nowadays, online shopping has become a crucial part of our lives.
And Alibaba is one platform known for its vast array of products. It has a reputation for product authenticity and reliable customer support. But, it is always good to explore alternatives that offer similar or even better convenience.
In this very article, I will present the top 15 best sites like Alibaba, exploring their perks and advantages.
So, let's get started.
Key Considerations When Purchasing from Alternative Platforms
Frequently Asked Questions about Best Sites like Alibaba
Why Look at Alternatives?
While Alibaba is undoubtedly a well-established platform, it's good to keep an open mind and consider other options. Here is why looking at alternatives is a wise choice:
Product Diversity
Every online marketplace has its unique set of sellers and products. Exploring alternatives allows you to discover products that might not be available on Alibaba.
Competitive Pricing
While Alibaba is known for competitive pricing, other platforms might offer even better deals for the products you're interested in.
Unique Offerings
Each alternative platform has its unique features and offerings. Some platforms focus on handmade or vintage items, while others cater to wholesale buyers.
Less Dependency
Sole reliance on one platform can be risky. Technical glitches, policy changes, or issues with a particular platform might disrupt your shopping experience.
Best Global Alternatives to Alibaba
Now, here is the most exciting part of the article: Alibaba alternative.
Amazon
Amazon is one of the largest and most versatile online marketplaces, catering to a range of consumer needs.
From electronics and household essentials to fashion and entertainment, Amazon offers an extensive range of products, making it a one-stop destination for online shoppers.
With a diverse network of sellers, Amazon provides options from individual sellers to established brands, ensuring a variety of choices.

Made-in-China
Made-in-China is a platform that specializes in connecting buyers with Chinese suppliers. It caters to a range of industries, including manufacturing and electronics.
The platform emphasizes quality control and offers buyer protection. This platform is an excellent option if you're looking for specific products from China.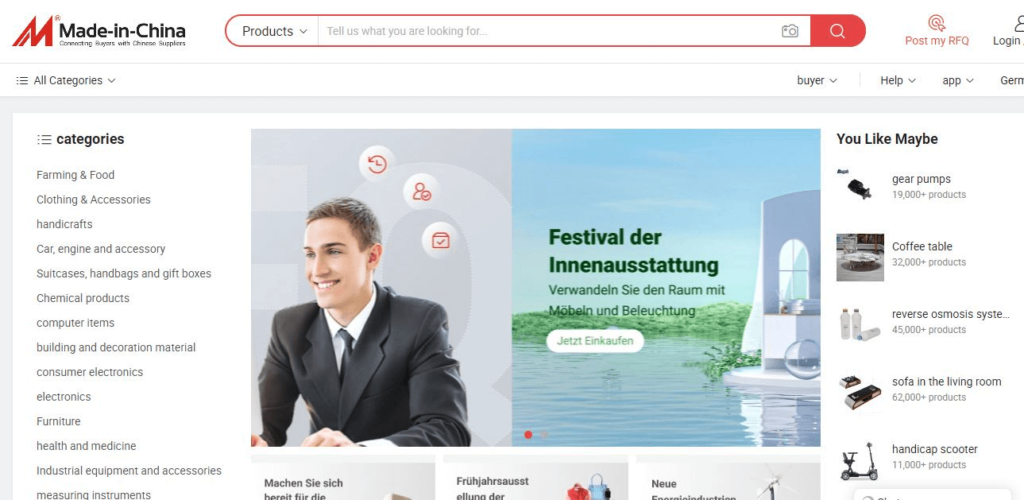 Global Sources
Global Sources is a B2B platform connecting buyers with verified suppliers. What sets this platform apart is it organizes sourcing fairs for in-person meetings.
Customization options are available for tailored business needs. Additionally, the platform is multilingual, supporting global interactions.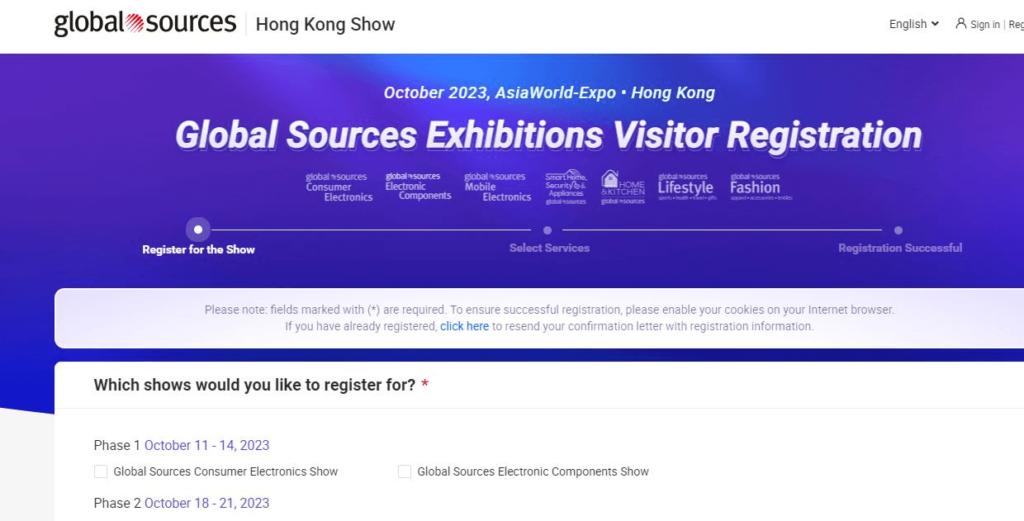 Rakuten
Rakuten, often called the "Amazon of Japan," is a global e-commerce platform that originated in Japan. It offers a wide assortment of products, from electronics to fashion and more.
Rakuten's emphasis on loyalty points and cash-back rewards for shoppers is what sets it apart. This approach incentivizes repeat purchases and enhances the overall shopping experience.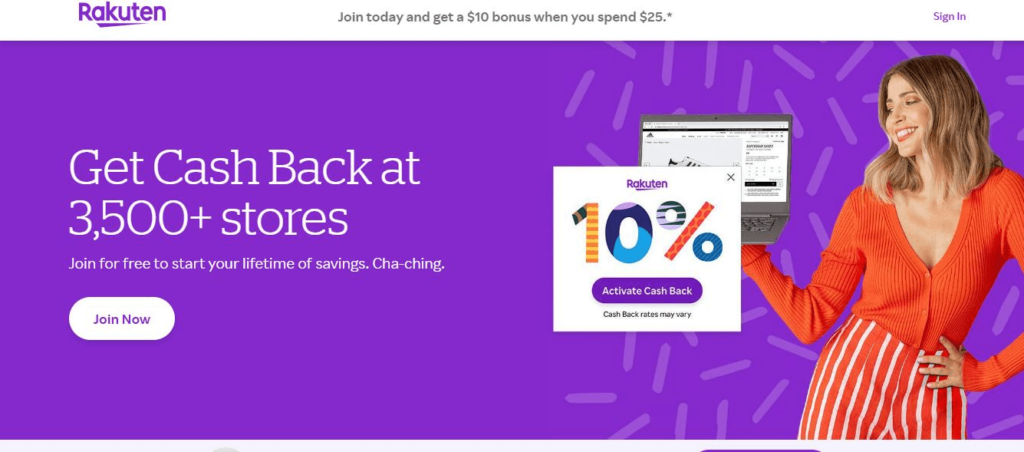 DHgate
DHgate is a wholesale marketplace that focuses on providing products at competitive prices. It's popular among businesses looking to buy in bulk.
The buyer experience is straightforward, and the platform offers escrow payments to enhance security.
TradeIndia
TradeIndia is an Indian-based marketplace with an extensive range of categories. It connects buyers with Indian suppliers, ensuring trustworthy transactions. This marketplace offers a variety of products, from industrial equipment to consumer goods.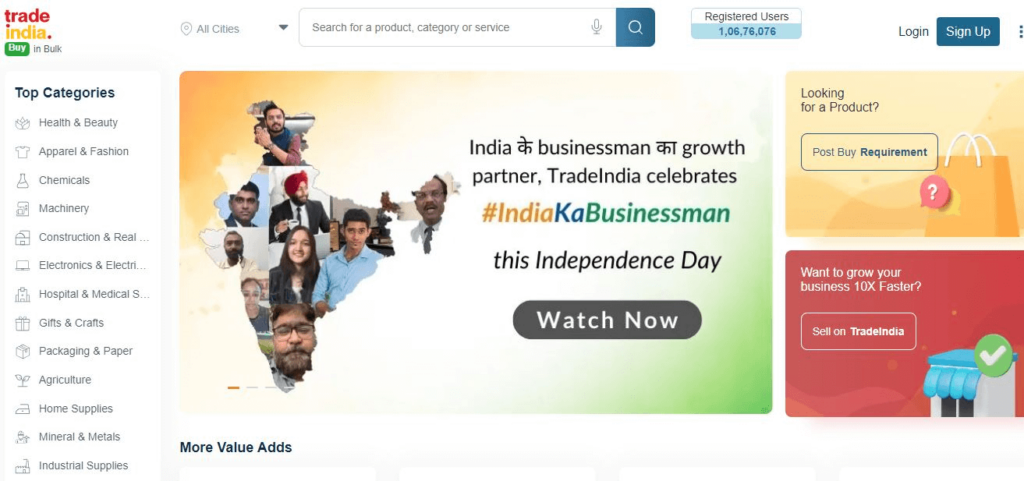 eBay
eBay, a renowned online marketplace, offers a diverse range of products through both auctions and fixed-price listings. Its user-friendly interface caters to a global audience seeking unique and hard-to-find items.
It provides buyer protection and has a global presence, allowing buyers to find unique products worldwide.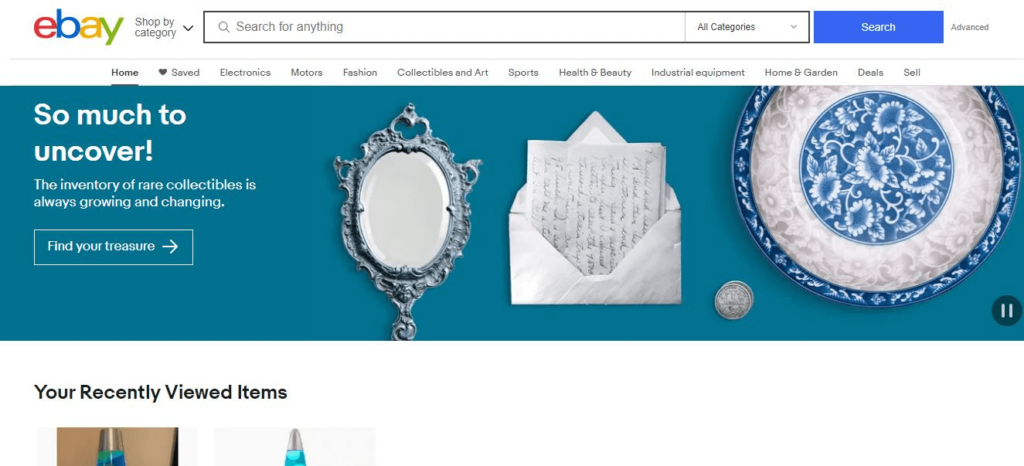 Etsy
Etsy stands out for its focus on handmade, unique, and vintage products. Sellers on Etsy often have stories to share about their creations. The platform ensures secure transactions for buyers and sellers alike.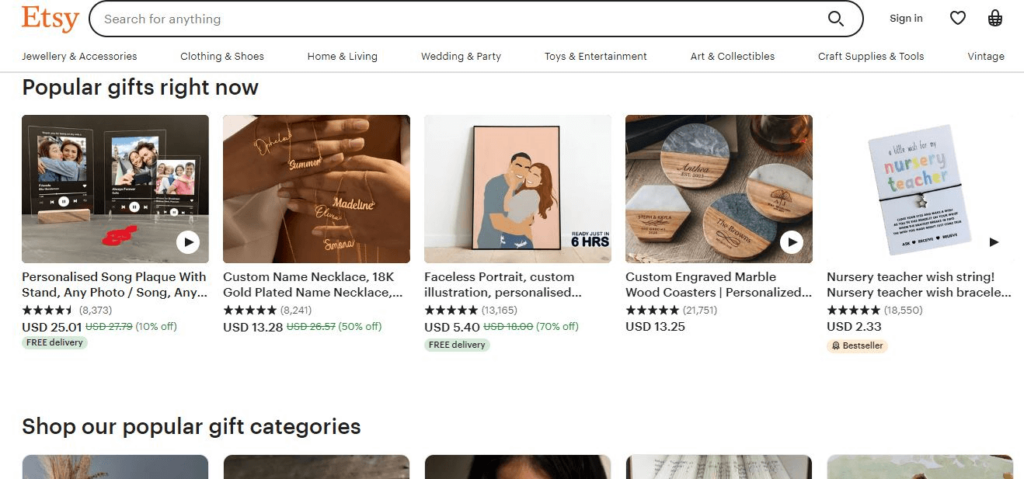 JD.com
JD.com, also known as Jingdong, is a prominent Chinese e-commerce platform. Like Alibaba, JD.com features an extensive selection of items, from electronics and fashion to groceries and household essentials.
What sets JD.com apart is its strong emphasis on quality assurance and reliable delivery services.
JD.com's commitment to authenticity and customer satisfaction has contributed to its reputation as a trustworthy online shopping destination.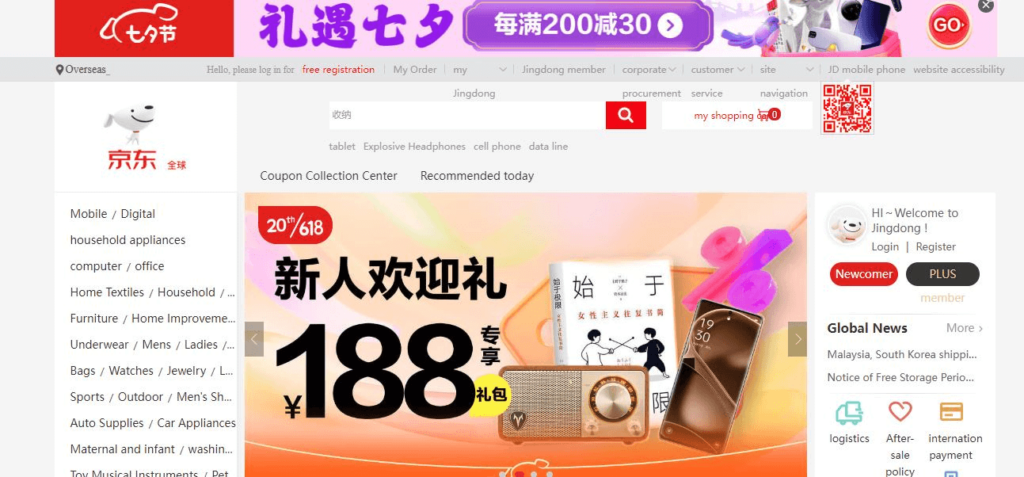 Banggood
Banggood offers a diverse range of products, from electronics to fashion items. The platform encourages community engagement through reviews and discussions. Shoppers can earn points and rewards, enhancing the overall experience.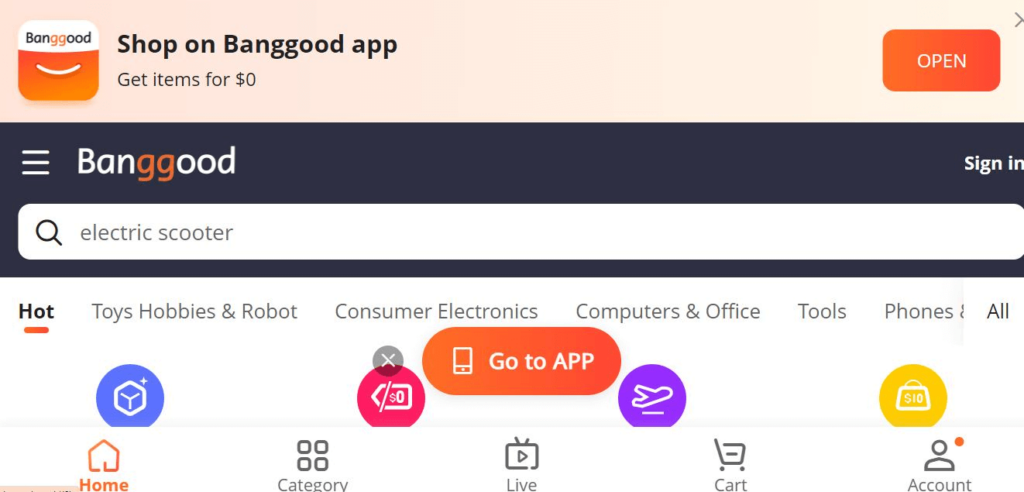 IndiaMART
IndiaMART is a leading online B2B marketplace that serves as a bridge between buyers and Indian suppliers.
Whether you're a small-scale enterprise or a large corporation, IndiaMART provides a space to connect, negotiate, and finalize transactions with trusted suppliers.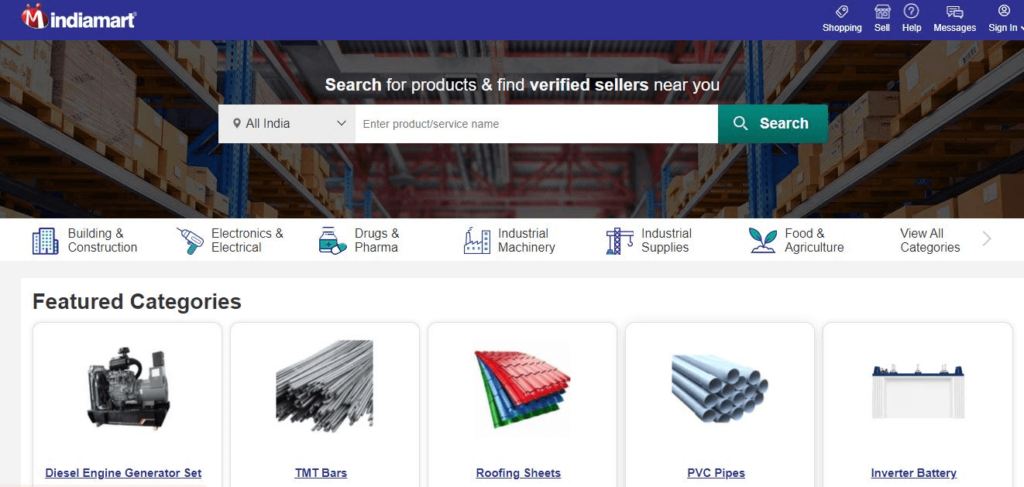 AliExpress
AliExpress, operated by the Alibaba Group, caters to individuals and small businesses. One of AliExpress's key attractions is its commitment to buyer protection, ensuring customers can shop confidently.
Notably, the platform allows for smaller quantities of products to be purchased, catering to both bulk buyers and individual shoppers.
With its diverse seller base, secure transactions, and global shipping options, AliExpress continues to be a favored choice for those seeking quality products at affordable prices.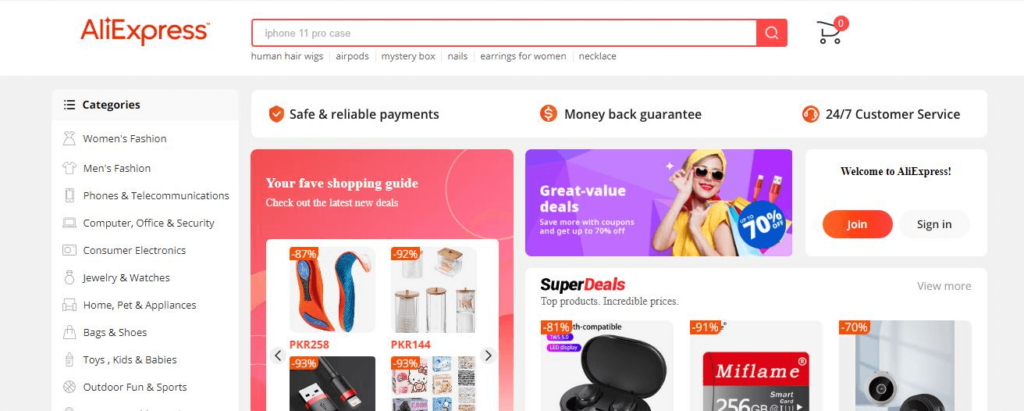 LightInTheBox
LightInTheBox is a versatile online platform that caters to your fashion and lifestyle needs. What sets LightInTheBox apart is its focus on customization. It allows you to tailor products to your preferences.
Whether you're searching for trendy apparel or unique home accessories, LightInTheBox provides a diverse selection to choose from.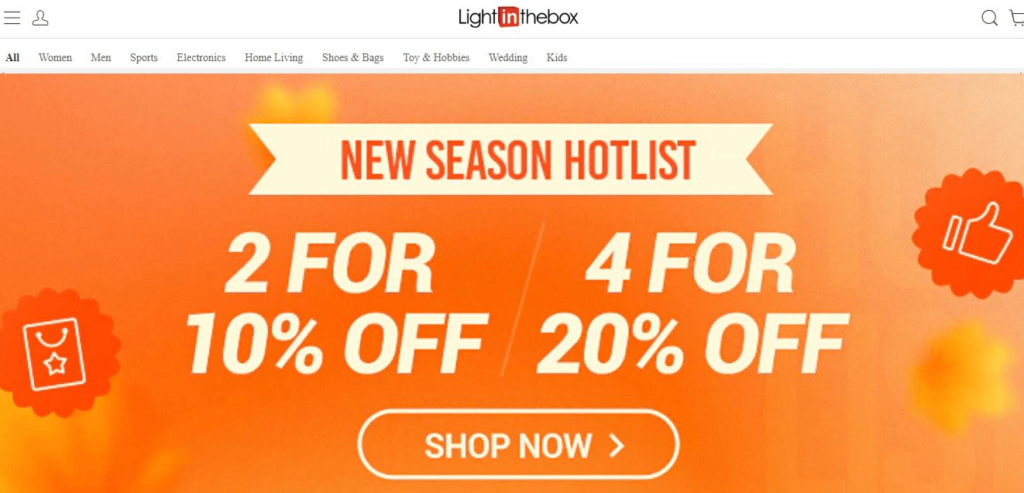 WholesaleCentral
WholesaleCentral is a directory of wholesalers and suppliers. It's a valuable resource for businesses looking to source products in bulk. The platform vets suppliers to ensure reliability and offers industry news updates.
Newegg
Newegg is a go-to platform for tech enthusiasts and electronics shoppers. It's known for its extensive selection of electronics, computers, and tech-related accessories.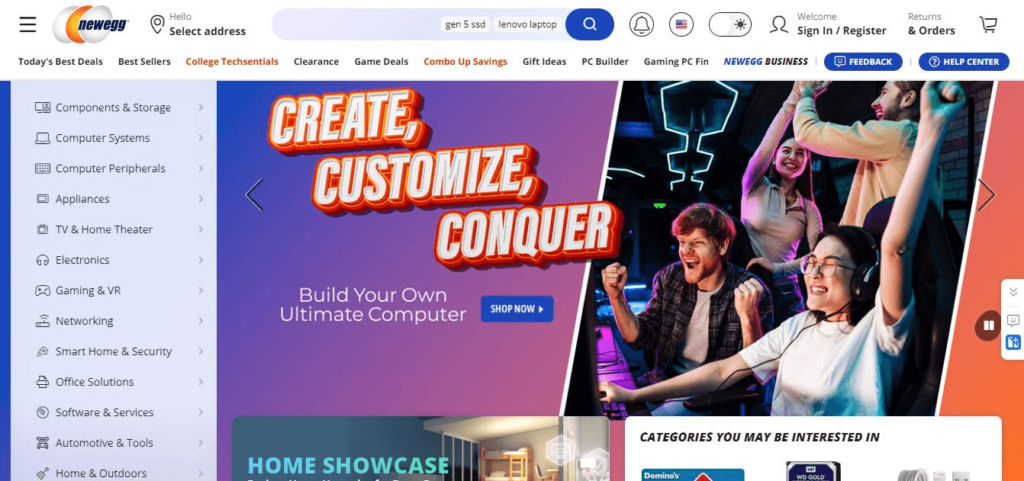 Key Considerations When Purchasing from Alternative Platforms
Now, here are some crucial factors to consider when buying from alternative platforms:
Platform Reputation
Research the reputation and reliability of the alternative platform. Look for reviews, ratings, and feedback from other buyers.
A platform with a strong track record for quality products will likely provide a positive buying experience.
Supplier Verification
Verify the authenticity of suppliers on the platform. Reliable platforms often have a vetting process for suppliers to ensure their legitimacy.
Product Authenticity
Ensure that the products offered on the alternative platform meet your quality standards. Look for platforms that provide accurate product descriptions, images, and specifications.
Payment Security
Check the payment options offered by the alternative platform. Look for secure payment methods that protect your financial information.
Avoid platforms that require unconventional payment methods or ask for sensitive information upfront.
Customer Support
Evaluate the level of customer support provided by the alternative platform. Look for marketplaces with responsive customer service teams so your inquiries can get addressed on time.
Return and Refund Policies
Familiarize yourself with the platform's return and refund policies. A reputable platform has transparent and fair procedures in place for returns, exchanges, and refunds.
Customs and Import Regulations
If you're purchasing from an international alternative platform, be aware of customs and import regulations that might apply to your region. Potential duties, taxes, or restrictions could affect the cost and delivery of your products.
Total Cost Evaluation
Beyond the product price, factor in additional costs such as shipping, taxes, and fees. Calculate the total cost of your purchase to get a know-how of its affordability and value.
User Experience and Interface
Evaluate the user experience and interface of each alternative platform. A user-friendly platform with good navigation can enhance your buying experience and save you time.
Frequently Asked Questions about Best Sites like Alibaba
Question No. 1: Who is Alibaba's biggest competitor?
Answer: Alibaba's main domestic rival in the e-commerce arena is JD.com. The Chinese e-commerce platform JD.com competes directly with Alibaba in the online retail market.
Additionally, Alibaba faces competition from smaller national competitors and local emerging players in China, including the e-commerce site Pinduod.
Question No. 2: Which is better, Alibaba or Aliexpress?
Answer: Alibaba is tailored for businesses seeking bulk purchases, while AliExpress caters to individuals buying smaller quantities.
On Alibaba, negotiation, ordering, and logistics are business-focused. AliExpress serves individual buyers with a more straightforward shopping experience.
Question No. 3: How often do these platforms introduce new products?
Answer: New products are added regularly to these platforms. But the frequency of new additions varies based on the platform and the type of products they focus on.
Question No. 4: Can I use multiple alternative platforms simultaneously?
Answer: Absolutely! Many shoppers use multiple platforms to take advantage of unique offers and deals. Just ensure you manage your purchases and accounts efficiently.
Question No. 5: Can I buy products directly from China?
Answer: Consider using a sourcing agent like Kanary to buy directly from China. While platforms like Alibaba, DHgate, and Made-In-China allow direct communication with suppliers, a sourcing agent offers distinct benefits.
The Last Word
Alibaba Alternative can significantly enhance your online shopping experience. These alternatives offer a range of products, competitive prices, and unique sellers.
By trying out different platforms, you can discover hidden gems, compare quality and services, and avoid overreliance on a single platform.
So, don't hesitate to broaden your horizons and make the most out of the diverse online shopping landscape.
- End -